'Succession': Kieran Culkin 'Can't Shut Up' After a Day of Playing Roman Roy
After a long production delay caused by the coronavirus (COVID-19) pandemic, Succession will return to HBO in October. Viewers can finally revisit the ludicrously wealthy, perpetually backstabbing Roy family. But the road to air was a long one; they began pre-production in early 2020 and were still shooting in late June 2021. Actor Kieran Culkin spoke about the filming process, particularly his difficulties shaking off his character at the end of the day.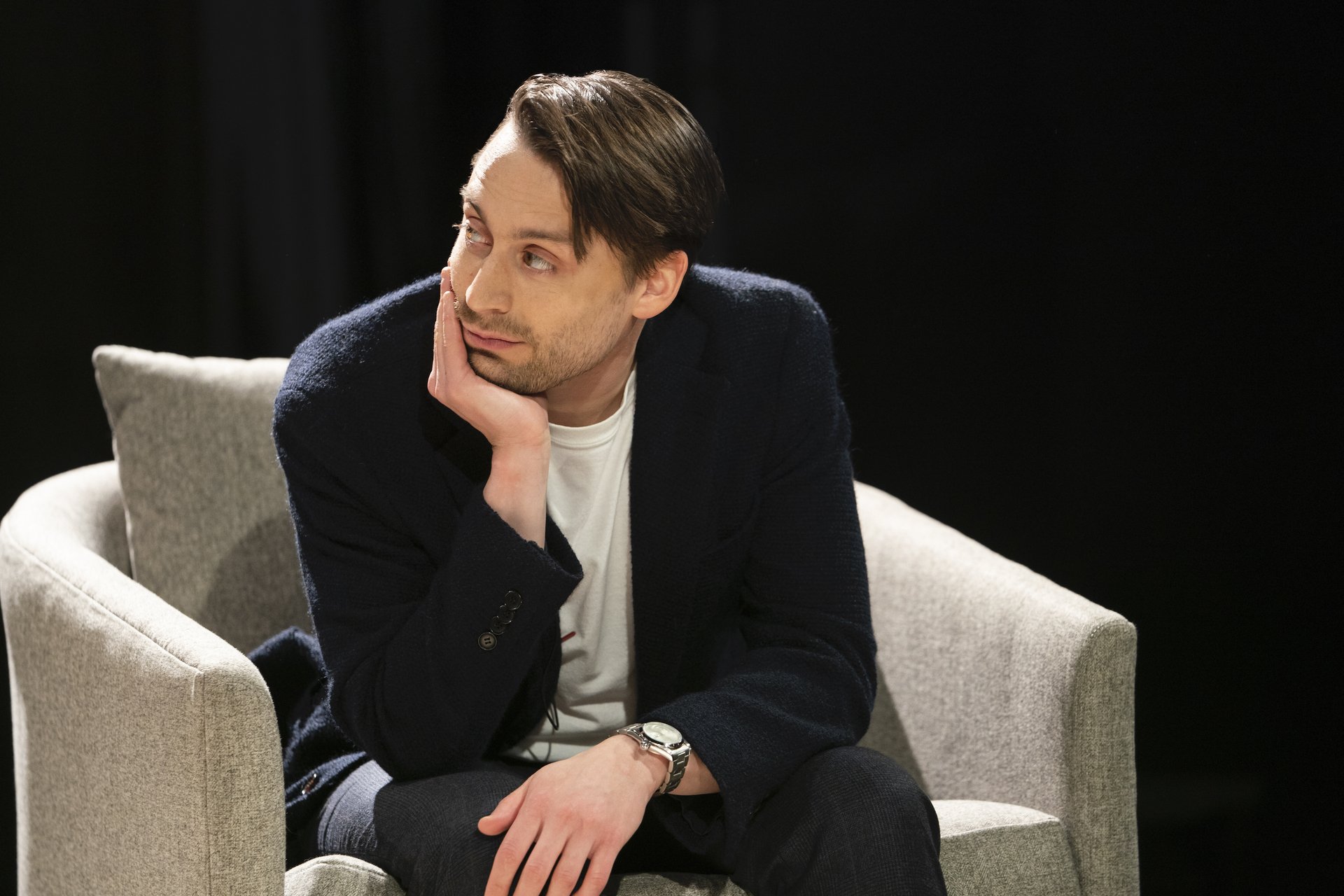 Kieran Culkin plays Roman Roy in 'Succession'
In Succession, Culkin plays Roman, the Roy family's youngest son. Like the rest of the Roy family, Roman scrabbles for control over the family company, Waystar Royco. Unlike his older siblings, however, Roman seems less prepared to take on a leadership position. When he's appointed Chief Operating Officer, he appears unable to bear the responsibility of the role.
Still, Roman competes viciously for his father's approval and the role of CEO. He is, perhaps, the most outwardly slimy Roy sibling, but he's one of the most fun to watch. He balances immaturity with brashness. Though not a frontrunner for the CEO position, he'll pull out all the stops to get it. 
He said the character sticks with him after shooting
Though Culkin does not have much in common with his onscreen persona, he fully embodies the role while filming. In an interview with Vulture, Culkin noted that he doesn't want any knowledge that Roman doesn't have. This way, he can better fill the role based on the situation. With this method, he can effectively improvise. 
Embodying his character in this way also means that a layer of Roman sticks to Culkin when they wrap for the day. He goes home, firing off jokes and comments in Roman's crass manner. 
"Except it's me," he said. "So it's not that funny. I just can't shut up."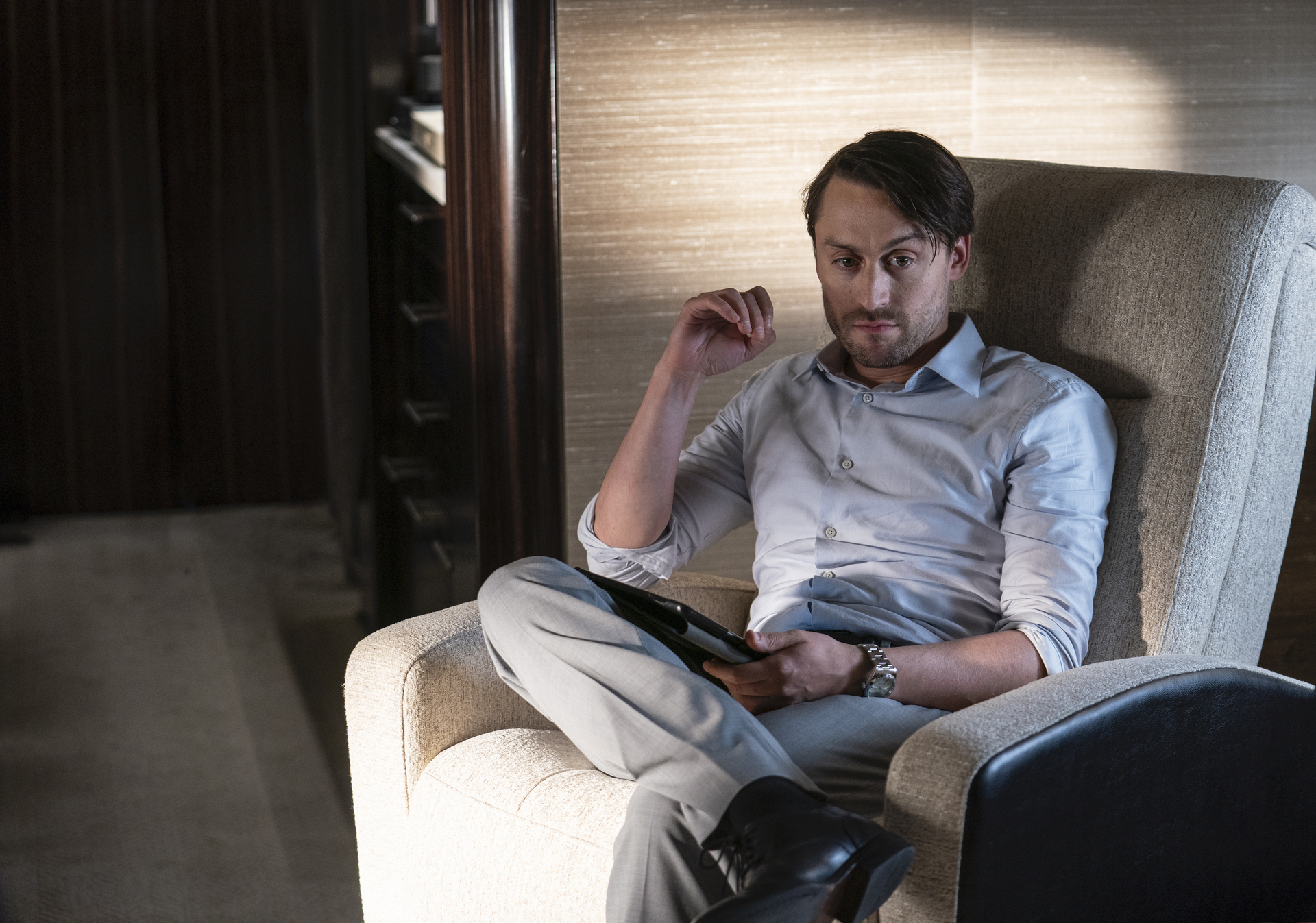 The cast of Roman's frenetic energy is noticeable to others as well.
"If it's been a big day, I'm kind of antsy. I'm talking really fast. If I'm out with people, it's still okay. It's a nice segue," Culkin said. "But sometimes, when I come home, my wife is tired. She's trying to be polite, and she wants to hear about my day but I won't shut the hell up. She's like, 'I'm trying to watch Bob's Burgers and go to sleep.'"
'Succession' Season 3 may be Roman's time to shine
While everyone is attempting to seize power, the first two seasons of Succession showed Kendall (Jeremy Strong) and Shiv (Sarah Snook) courting their father's favor. These two are the primary contenders for CEO in seasons 1 and 2.
Culkin shared his predictions for season 3 with Brian Cox, who plays the family's patriarch. 
"I said, 'Well if you look in the first season, [it seemed] that Kendall was going to be his guy, and then he wasn't," he told Vulture. "Then this year, it seems like Shiv is going to be the guy and now it's starting to look like she's not.' And this is before I knew where it was going. I said, 'So, maybe next year is Roman's turn.'"
Cox agrees, telling Deadline: "[Roman] showed his mettle at the end of season 2. I think he's the hidden gun under the table."