'Succession': Logan Actor Brian Cox Has the Perfect Method for Playing Villains
On HBO's Succession, Brian Cox's bellowing, Machiavellian performance as Logan Roy sets the series' tone. As the patriarch of the rotting-from-within family of billionaires, Cox plays a contemptible character who audiences still understand. He explained his process for getting into a villainous character and giving an award-worthy performance.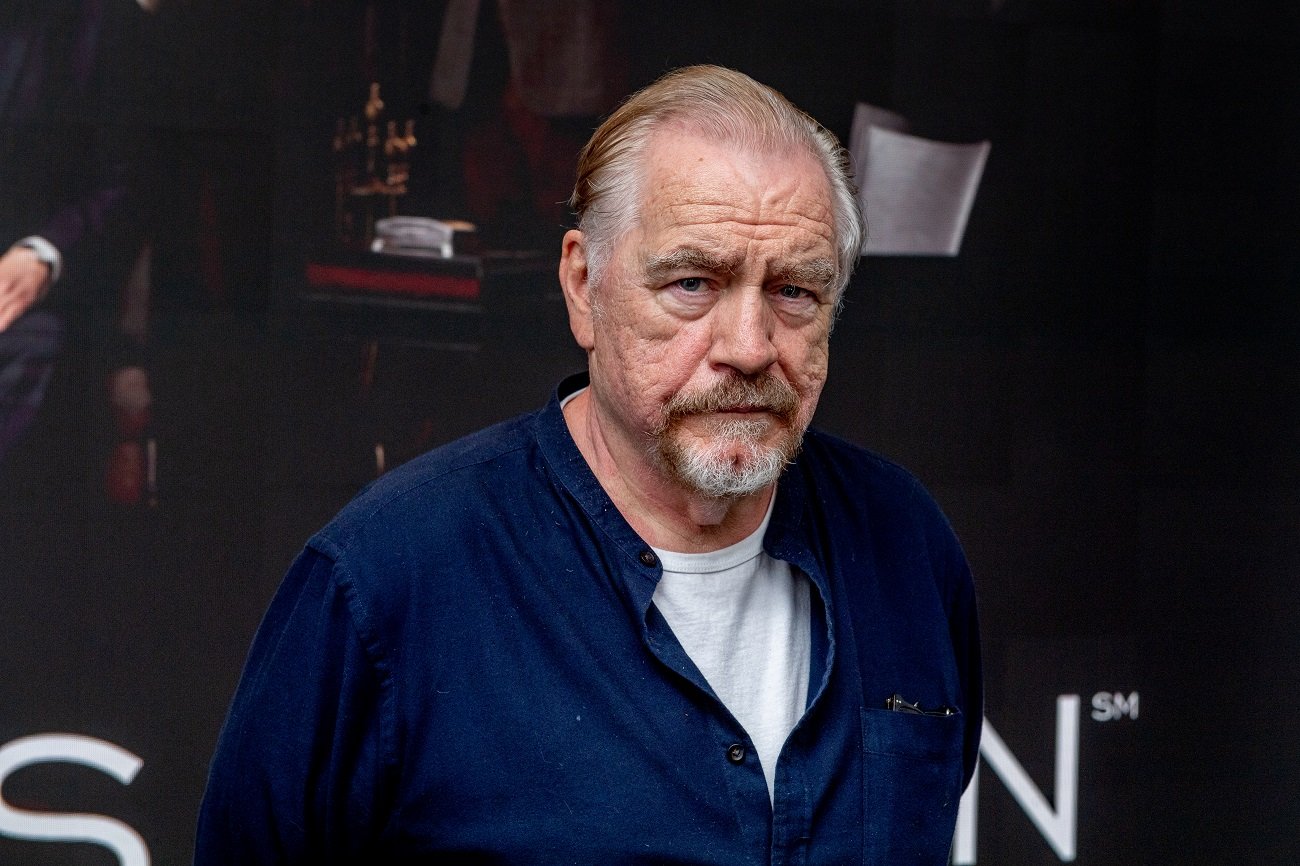 A major part of Brian Cox's career has been portraying villains
Though Cox is perhaps best known to modern audiences for his portrayal of Logan Roy, he's no stranger to thorny parts. Before taking on the media tyrant, Cox has portrayed some of the screen's best villains. In the cult-classic Manhunter, he was the first actor to play Hannibal Lecter. He portrayed cruel ruler Agamemnon in Troy and CIA foil Ward Abbott in the Bourne series. 
Cox has also portrayed brutal, real people. In Nuremberg, he had an Emmy-winning role as Nazi leader Hermann Göring. Though his character was one of the series' most contemptible, the vividity of his performance led many critics to praise him as the best part of the show. A 2000 Variety review celebrated his performance:
Hermann Goering is the truly great role in the film, far more interesting than Baldwin's Jackson, and Brian Cox delivers another of those brilliant performances that classical British actors seem to turn out routinely when playing villains. Cox's Goering is commanding not just because he can bellow louder than everyone else, but because, even facing certain execution, he remains the ever-charming bon vivant.
The 'Succession' actor explained how he prepares for these roles
To make his onscreen antagonists impossible to turn away from, Cox has a tried-and-true rule: don't judge the characters, no matter how abhorrent.
"I'm at the age now where a role comes along and it just happens to fit like a glove," he told Rolling Stone. "I know enough of these types of animals to create them from the ground up — I've seen them, I've met them, I've talked to them. I may not like them, but you can't judge them."
He added that it would be impossible to portray characters like Logan if he cast judgment on them. In order to accurately represent a character, Cox believes he must have a deep understanding of their motivations.
[Judging them] wouldn't work. And given that I've played so many contentious characters…you know, human beings are full of flaws. And some flaws are greater than others. About 20 years ago I played Hermann Göring in a thing about the Nuremberg Trials. There was probably not a worse person to play. Well, I mean, I played Hannibal Lecter, but you know — not a worse real person. And I really began to understand where he was coming from. No sympathy, just empathy.
Brian Cox said Logan Roy is a blend of people he knows 
Many Succession viewers have speculated that Logan Roy is a representation of different real-life billionaires. In particular, viewers draw many comparisons to Rupert Murdoch. According to Cox, he isn't striving to represent any one person. Logan is an amalgamation of different people in a way that makes him uniquely cruel and compelling.
"You keep a lot of f—ers in the cupboard, then you occasionally open it up and go, 'Oh, look, that one!' Then you take him out, brush him off, give him a bit of electro-shock treatment to bring him back to life and there you go," he said.