'Succession': Matthew Macfadyen and Nicholas Braun Have a Close, Nontoxic Relationship in Real Life
Anyone looking to identify the power couple at the heart of Succession doesn't need to look any further than Tom Wambsgans and Greg Hirsch. The two outsiders cling to one another despite the vitriolic nature of their relationship. In real life, the actors, Matthew Macfadyen and Nicholas Braun, avoid slinging water bottles at one another or squabbling for power, but they are close friends. They recently explained how their relationship has deepened while filming the HBO series.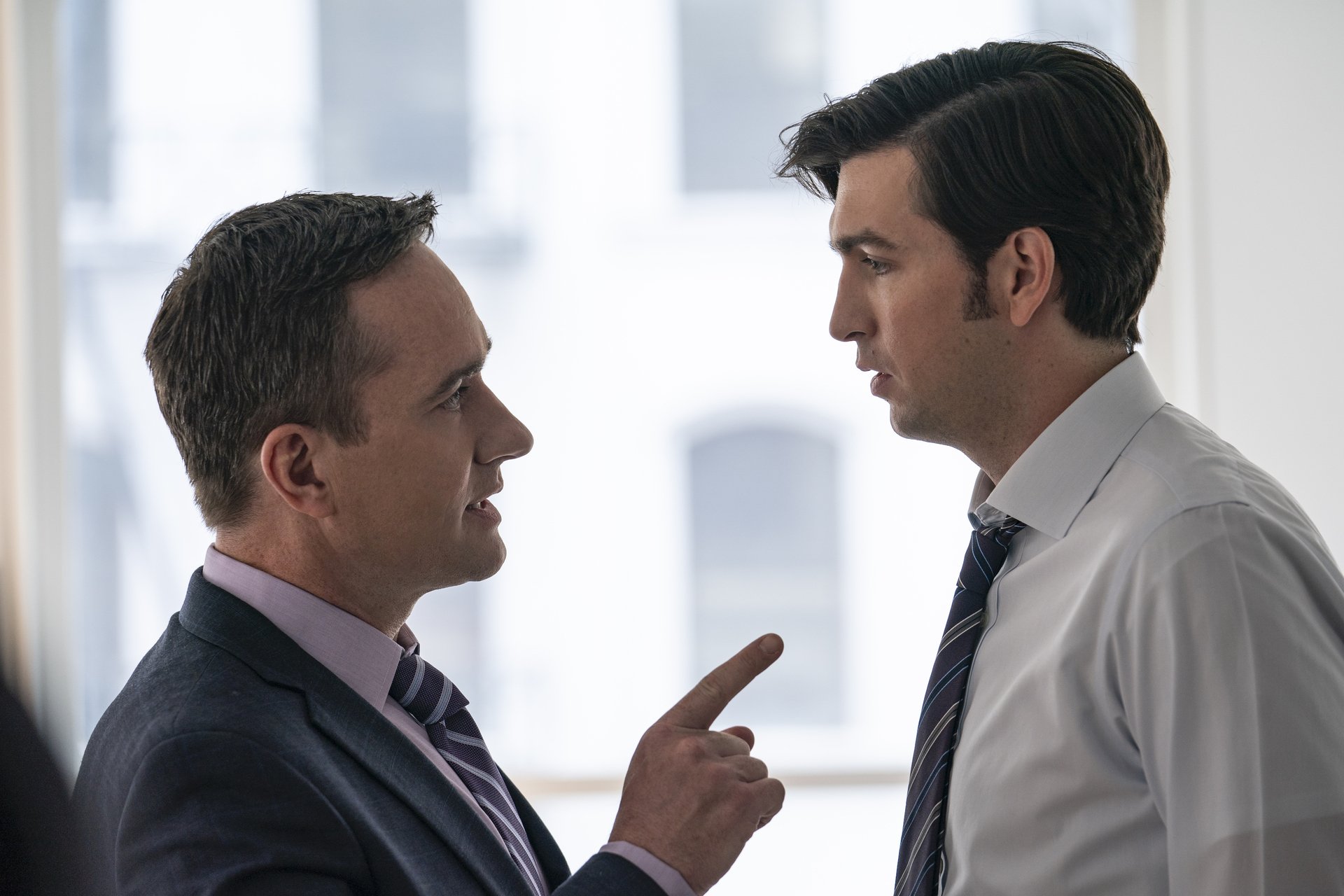 Matthew Macfadyen and Kiera Knightley bonded on-set
Before his time on Succession, Macfadyen was a mainstay in period films like Pride and Prejudice and Anna Karenina. In both films, Kiera Knightley starred opposite Macfadyen. In Pride and Prejudice, they are romantic partners, and in Anna Karenina, they play siblings. 
"He's great. I love him. We've gotten along so well during Pride & Prejudice. Our actual relationship…for some reason we see each other and just laugh the whole time," Knightley told Glamour. "[During rehearsals] we had to do a lot of the dancing together. For some reason, we were always partnered up, and we would piss ourselves laughing."
Matthew Macfadyen and Nicholas Braun grew close while filming
On Succession, Tom and Greg are frequent partners, riding out company and family drama on the outskirts. Macfadyen and Braun have formed a similar, though not as twisted, bond while filming.
"Nick's an utter delight," Macfadyen said. "He's gorgeous, a lovely man. Our scenes are really hard to get through without corpsing. We're thinking we're hilarious but it's not as funny to anyone else."
While shooting Succession Season 3 in New York, Macfadyen and Braun would regularly spend time together. Macfadyen was far from his home and family in England as the coronavirus (COVID-19) didn't allow him to return home while filming. While in New York together, Macfadyen and Braun fostered a strong relationship.
"To me, Matthew can do no wrong," Braun said. "As an actor, he is always just solid. You can count on him. He doesn't judge his work, which I am not good at. He's a very sensitive, interested, and supportive person. And he's funny as hell."
Braun also noted that Macfadyen is one of the cast members that he spends the most time with.
"It's nice to get dinners with Matthew and Jeremy [Strong]," he told Vulture.
Macfadyen has fostered even closer relationships with co-stars before
Like his Succession onscreen wife, Sarah Snook, many castmates have described Macfadyen using terms like "personable and lovely." It's clear that he connects well with his co-stars. There's one actor he got along with exceptionally well: his wife, Keeley Hawes. The pair met as co-stars on the British spy drama Spooks in 2002. 
"Matthew just came straight out with it and said, 'I love you,' in the rain one day. I thought, 'Oh dear, here we go,'" Hawes told the Independent.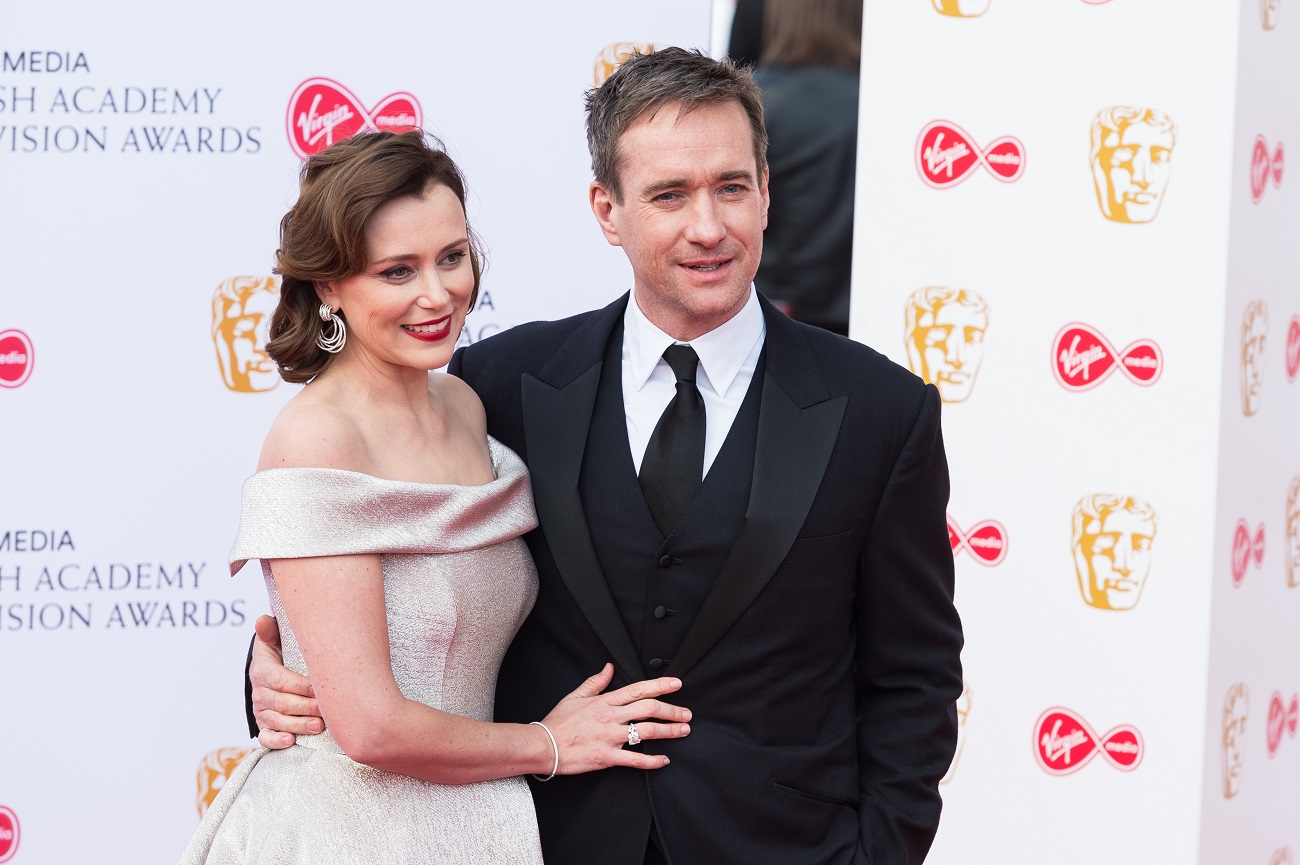 The couple married in 2004 and have since had two children who have some very specific ideas about his career trajectory.
"My daughter [Maggie] who's 16 is like, "Can't you just be in a good show, like The Vampire Diaries?"'
Based on what Macfadyen's other cast members have to say, he'd probably get along well with the cast of The Vampire Diaries too.