'Succession': What is Matthew Macfadyen's Net Worth and How Much Does He Earn Per Episode Portraying Tom Wambsgans?
Does 'Succession' star Matthew Macfadyen make the same per episode of the HBO series as his fellow cast members, and what is his net worth?
Tom Wambsgans dominated the Succession Season 3 finale, but what is Matthew Macfadyen's net worth? Despite the 47-year-old English actor's numerous TV, film, and theater roles over the years, his most well-known part remains playing Tom in HBO's Succession. All of the main cast members negotiated pay raises ahead of season 3, but did that include Macfayden? Take a look at Matthew Macfadyen's net worth and how much he makes per episode of Succession compared to the rest of the ensemble cast.
[Spoiler alert: This article contains light spoilers from the Succession Season 3 Finale — Episode 9 'All the Bells Say.']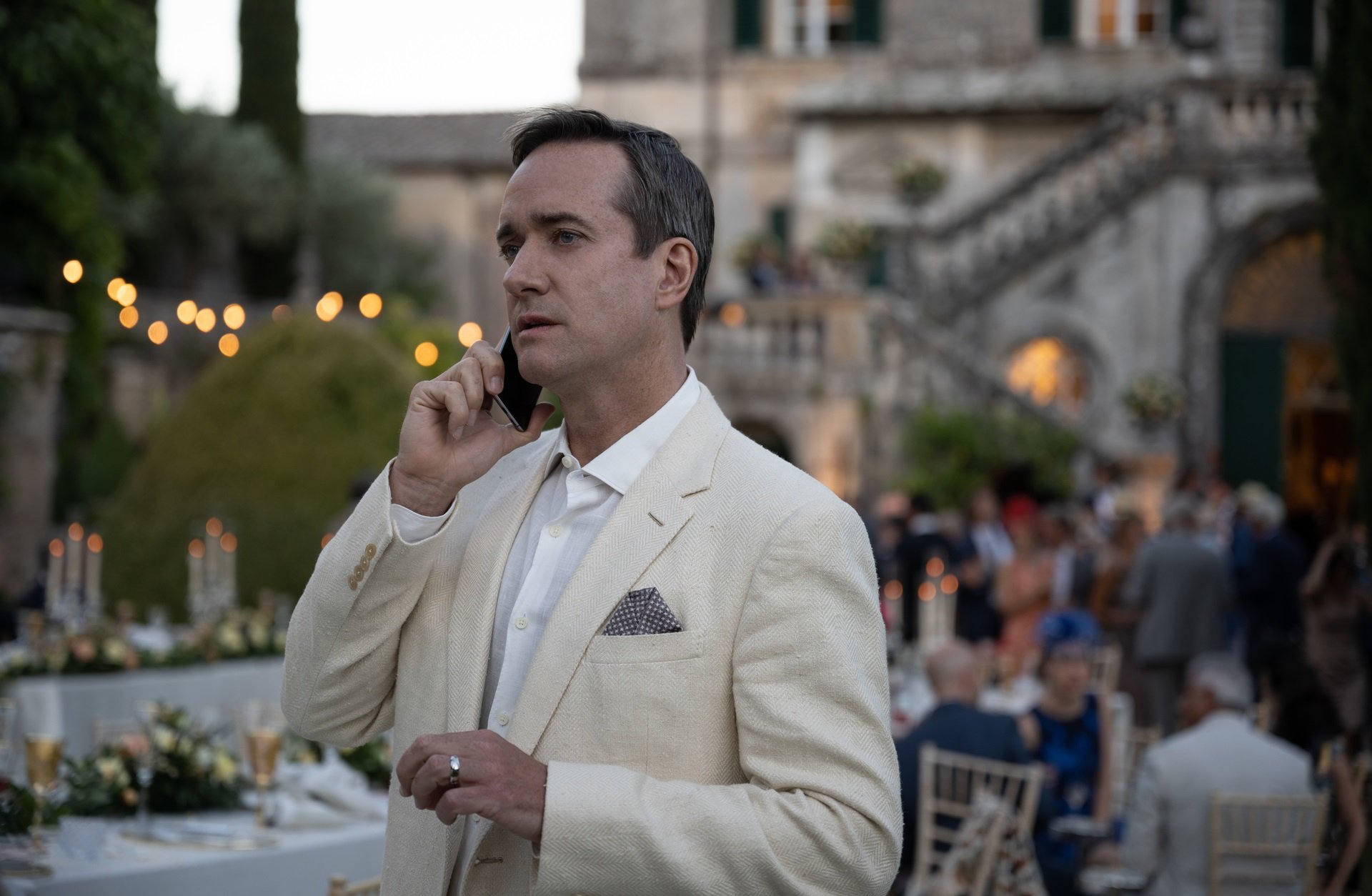 Macfadyen's character, Tom Wambsgans, from 'Succession', is as heartless as the rest
Matthew Macfadyen began growing his net worth when he took the role of Tom Wambsgans in Succession. He explained to Entertainment Weekly that his interest in the HBO series came partly because he had never starred in an American show before and partly because of the name.
"Wambsgans is just a glorious name," he told the outlet. "It's 'womb' and 'glands' all mixed together. It sort of told me everything I needed to know about the character."
Viewers sometimes feel bad for Tom — when Shiv Roy (Sarah Snook) admitted in Succession Season 2 that she cheated on him and wanted an open marriage the night before their wedding. In season 3, she tells Tom she doesn't love him while they talk dirty. However, fans can't feel too terrible for his character — he did cover up the information from Bill Lockhart (Mark Blum) about the sexual assault allegations. Plus, he treats his protege, Greg (Nicholas Braun), like crap most of the time.
Plus, that Succession Season 3 finale revealed that Tom leaked information from Shiv. He used what she said to trample her on his climb to the top, to sit beside her father, Logan Roy (Brian Cox). Tom fits right into the family business of destroying each other.
Matthew Macfadyen's net worth and how much he makes per episode of 'Succession'
Before joining the Succession cast, Macfadyen starred opposite Keira Knightley's Elizabeth Bennett as Mr. Darcy in Pride & Prejudice (2005). He notes that he still gets stopped on the street for the role. According to IMDb, the actor is also well-known for playing Athos in The Three Musketeers (2011) and Daniel in Death at a Funeral (2007). However, Succession was Macfadyen's first American role.
When executive producer Jesse Armstrong began production of Succession Season 1, each of the main cast members, including Matthew Macfadyen, earned $100,000 per episode. For Succession Season 2, the actors earned the same salary per episode. Since the first two seasons had 10 episodes each, Macfadyen made $2 million for acting in the HBO series.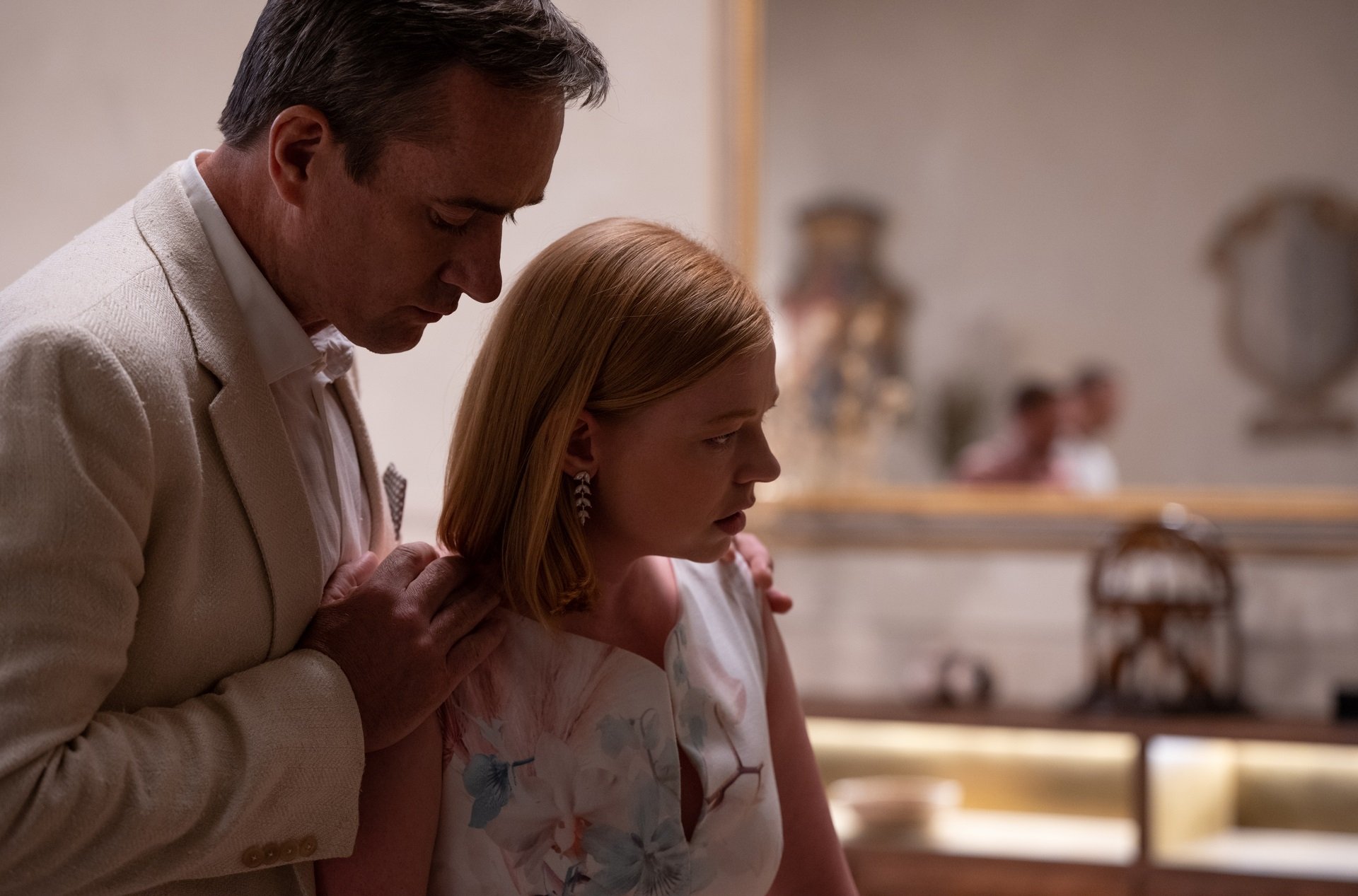 According to Deadline, the main Succession cast members each took a pay raise, in the $300,000 range, for season 3. Macfadyen's salary jumped to about $350,000 per episode for a total of $3.5 million for the season. According to Celebrity Net Worth, Matthew Macfadyen's net worth is around $3 million, the majority from his work in Succession.
Who is Matthew Macfadyen married to in real life?
It sounds like Matthew Macfadyen's on-screen relationship between Tom and Shiv is nothing like his almost 20 years with Keeley Hawes. The couple met in 2002 on the set of Spooks and continues to act together today. In an interview with The Sunday Times, Macfadyen admitted that it's not an easy profession to sustain a marriage in. However, the couple makes it work. They have two children together, Maggie,17, and Ralph, 15. Macfadyen is also Hawes' son's stepfather from her previous marriage, Myles, 21.