'Succession': Which Member of the Roy Family Has the Highest Net Worth?
In HBO's Succession, the Roy family has exorbitant wealth. They vacation on yachts and fly helicopters to go play baseball. In real life, the actors aren't quite as wealthy as their on-screen counterparts. Still, they do pretty well financially. While each actor is comfortable, one star has a net worth that's far above the rest.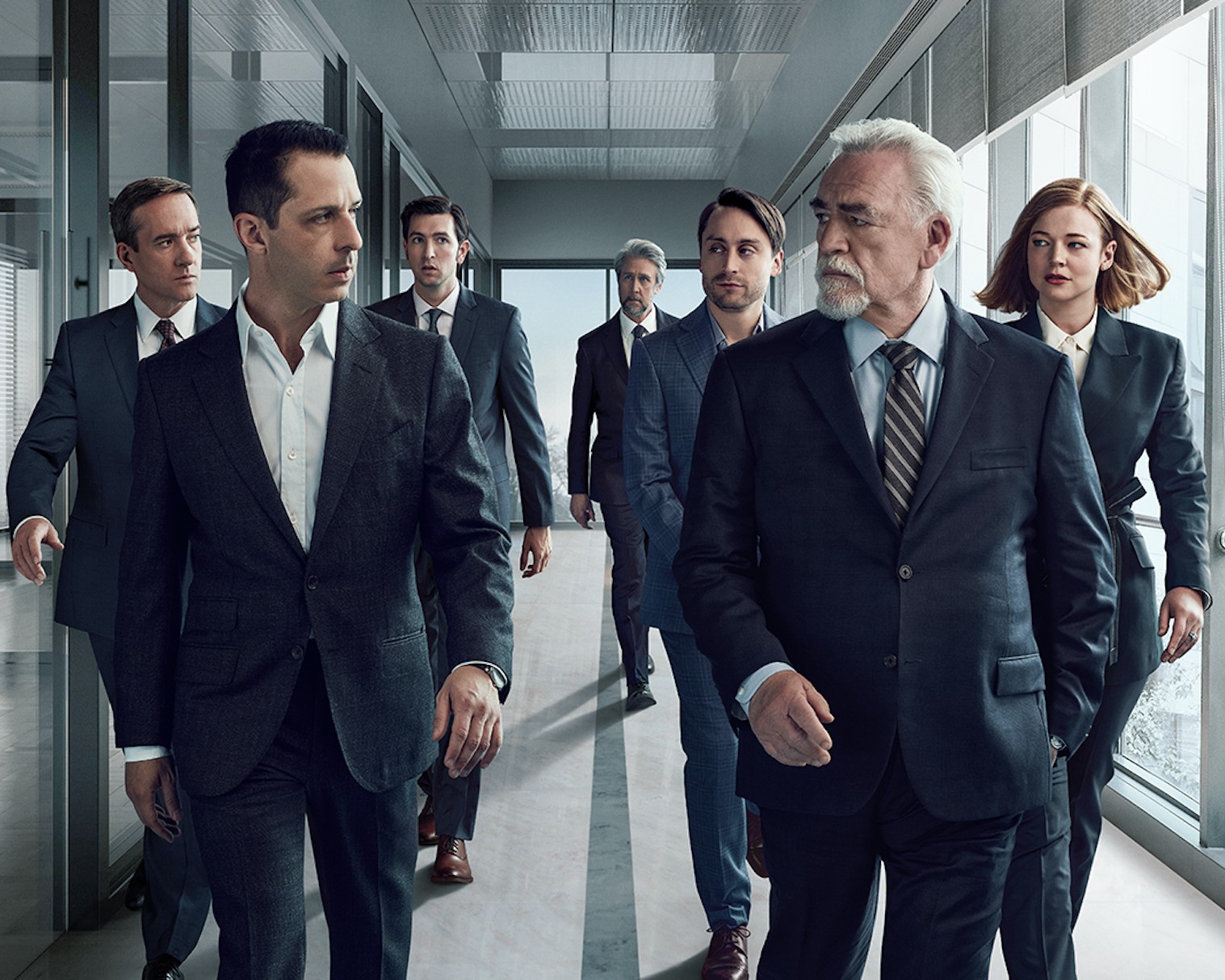 Who stars as the Roy family in 'Succession'?
Succession centers around the Roy family, an uber-wealthy family that runs a media conglomerate. At its head is Logan Roy, played by Brian Cox. For his work as the complicated magnate, Cox received an Emmy nomination and Golden Globe award.
Logan's four children, Connor, Kendall, Shiv, and Roman, are played by Alan Ruck, Jeremy Strong, Sarah Snook, and Kieran Culkin, respectively. Their roles have earned the actors multiple nominations, though only Strong has won an Emmy.
Outside of the immediate family is Cousin Greg, played to affable perfection by Nicholas Braun. He's also nabbed an Emmy nomination for his performance on the show.
Which actor has the highest net worth?
According to Celebrity Net Worth, Cox has a net worth of $15 million, the highest by a fair amount. Cox's lengthy career began in 1961 as a stage actor in Dundee, Scotland. Following this, he's been the title role in King Lear, Hannibal Lecter in the inaugural on-screen performance, Hermann Göring, and Winston Churchill, among many others. His long and prolific career has lifted his net worth to the cast's top spot.
Ruck, who plays Logan's eldest son, has the on-screen family's second-highest net worth at $10 million. Ruck has also had an impressive career and is likely better known for his role as Cameron Frye in Ferris Bueller's Day Off or Stuart Bondek in Spin City.
Culkin's net worth is under both Ruck and Cox at $5 million. Though he's younger than the other two actors, Culkin began his on-screen career at just eight years old, when he performed alongside his older brother in Home Alone. He's also acted in The Cider House Rules, Scott Pilgrim vs. the World, and Igby Goes Down.
Strong and Snook both have an estimated net worth of $4 million. Both are best known for their work in Succession, but their careers have still been impressive. Strong starred in Trial of the Chicago 7, The Big Short, and Molly's Game. Australian actor Snook acted in Winchester, Black Mirror, and Steve Jobs.
Braun has a net worth of $3 million. He's the youngest of the Roy clan, both on-screen and in real life. Before his work on Succession, his most notable roles were in How to Be Single, Sky High, and the 10 Things I Hate About You TV series.
How much do the 'Succession' actors get paid per episode?
Adding to each of these actors' net worth is their hefty salary per episode. According to The Hollywood Reporter, the actors received significant pay raises ahead of the show's third season. Each of the main cast members received over $300,000 per episode. 
Cox's imposing performance as the family patriarch earned him an even higher salary of $400,000-$500,000 per episode.