'Succession' Season 3 Cast Adds 8 New Faces and Gets 1 Step Closer to a Premiere Date
HBO viewers cannot wait for the return of Succession Season 3 and the phenomenal ensemble cast. Luckily, news trickles out about the Roy family as viewers get one step closer to the fall premiere date. Just as fans thought Kendall (Jeremy Strong) had shrunk away from vying for the company, he made a massive play against his …
HBO viewers cannot wait for the return of Succession Season 3 and the phenomenal ensemble cast. Luckily, news trickles out about the Roy family as viewers get one step closer to the fall premiere date. Just as fans thought Kendall (Jeremy Strong) had shrunk away from vying for the company, he made a massive play against his father, Logan Roy (Brian Cox), in the last few seconds of Succession Season 2. Things ramp up even more as a family civil war ensues, and more characters get mixed into the fold.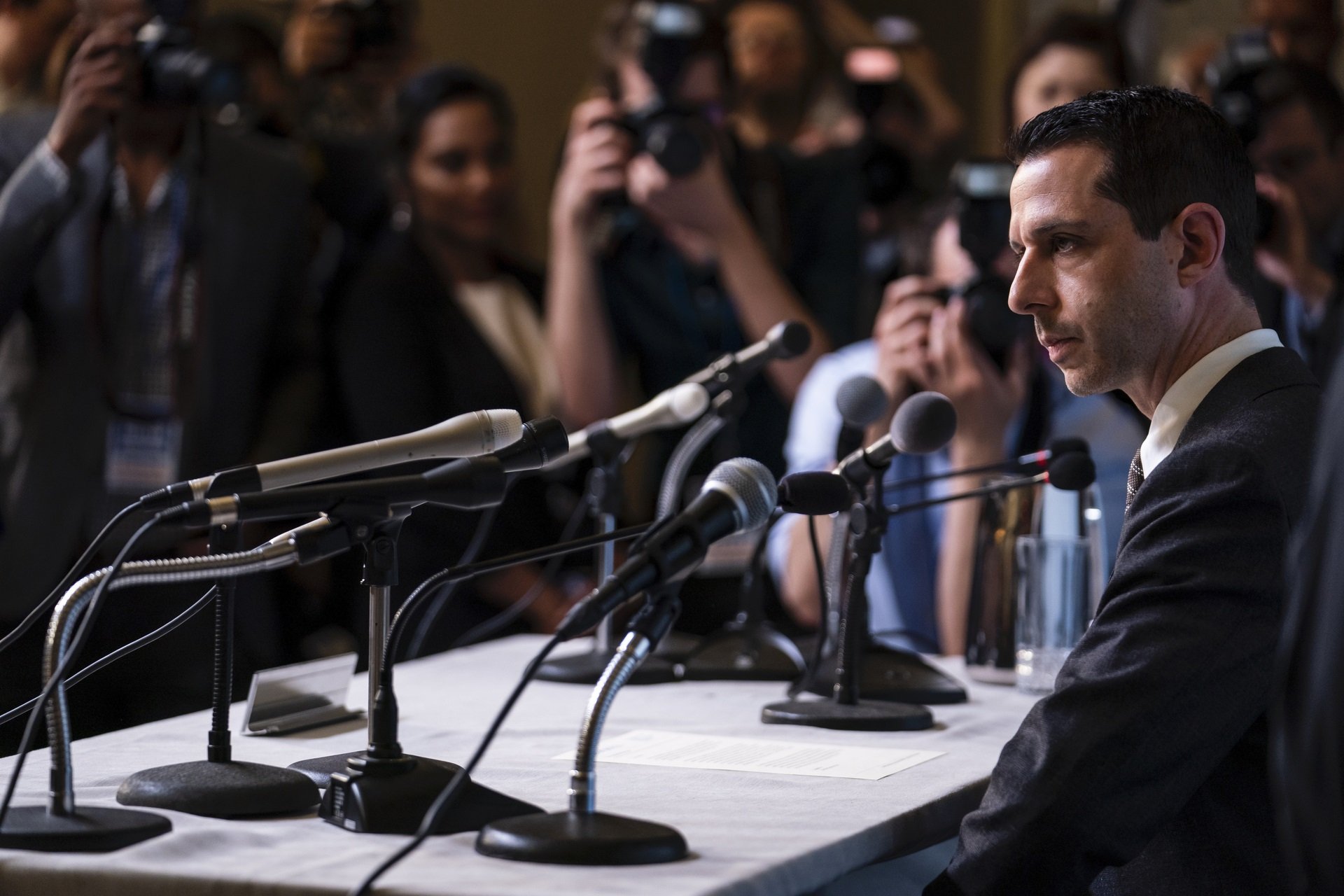 'Succession' Season 3 cast returns with 8 new characters
HBO dropped the Succession Season 3 trailer on July 6, 2021, and things are intense. Logan is fuming, and his cronies have to hold him back from attacking Kendall. 
"The revolution will be televised," Kendall announces during the season 3 trailer. 
The family is as dysfunctional as ever, with Kendall attempting to get his brothers and sister on his side. However, Shiv (Sarah Snook) has plans of her own with her youngest brother, Roman (Kieran Culkin). With tensions running as high as ever, the family brings in various new faces. 
Sanaa Lathan portrays Lisa Arthur, a high-profile New York lawyer who seems to be working for Logan. Linda Emond joins the Succession Season 3 cast as senior White House aide Michelle-Anne Vanderhoven. Meanwhile, Jihae Kim plays Berry Schneider, who is a leading public relations consultant. Both sides need some help in the public relations area at this point. So Dash Nekrasova was also added as Comfry, a crisis PR representative. 
Another recent addition to the season 3 cast included Hope Davis as Sandy's daughter, also named Sandi, slightly changing the letters of her name. Adrien Brody also joins the cast as billionaire activist investor Josh Aaronson. He somehow becomes involved in the ownership of Waystar. Another CEO and tech founder, Lukas Matsson (Alexander Skarsgard), is also probably vying for some piece of the company. Lastly, according to Variety, the latest addition was a guest star, Ella Rumpf. However, the role she plays is still under wraps at this point. 
When does 'Succession' Season 3 return to HBO?
When the trailer for Succession Season 3 dropped in July, it teased viewers with a fall premiere. However, HBO finally dropped a more specific timeframe. The Succession social media accounts shared a photo of Logan Roy gazing angrily out the window on Aug. 23. The only caption to the image was the word "October." So, it's safe to assume that the cast returns for Succession Season 3 sometime in October. However, no specific date was available at the time of publishing this article. 
Where was season 3 filmed? 
Like the first two installments of Succession, parts of the season occur in New York, while others are in exotic locations for billionaires. Succession Season 3 begins in New York and then heads to Richmond, Virginia, and then Italy. It's not evident whether the setting of the show is in Richmond, but the Roy family is sure to head to Italy.