'Succession' Season 3: How Did Sarah Snook Prepare for her Return as Shiv Roy?
In a Vulture article, Sarah Snook told how the long gap between seasons two and three almost made her believe the fan-created versions of her character Shiv Roy in the HBO drama 'Succession.'
The third season of the popular HBO drama Succession is a couple of months away from its premiere. It will be exciting to revisit the conniving world of the Roy family as they fight for the fictional business conglomerate Waystar Royco. While the audience can easily prepare for the third season by a mere recap, the actors on the show have to put in more effort.
Sarah Snook, who plays the girl boss Shiv Roy in the show, recently spoke about her preparation heading back into season three.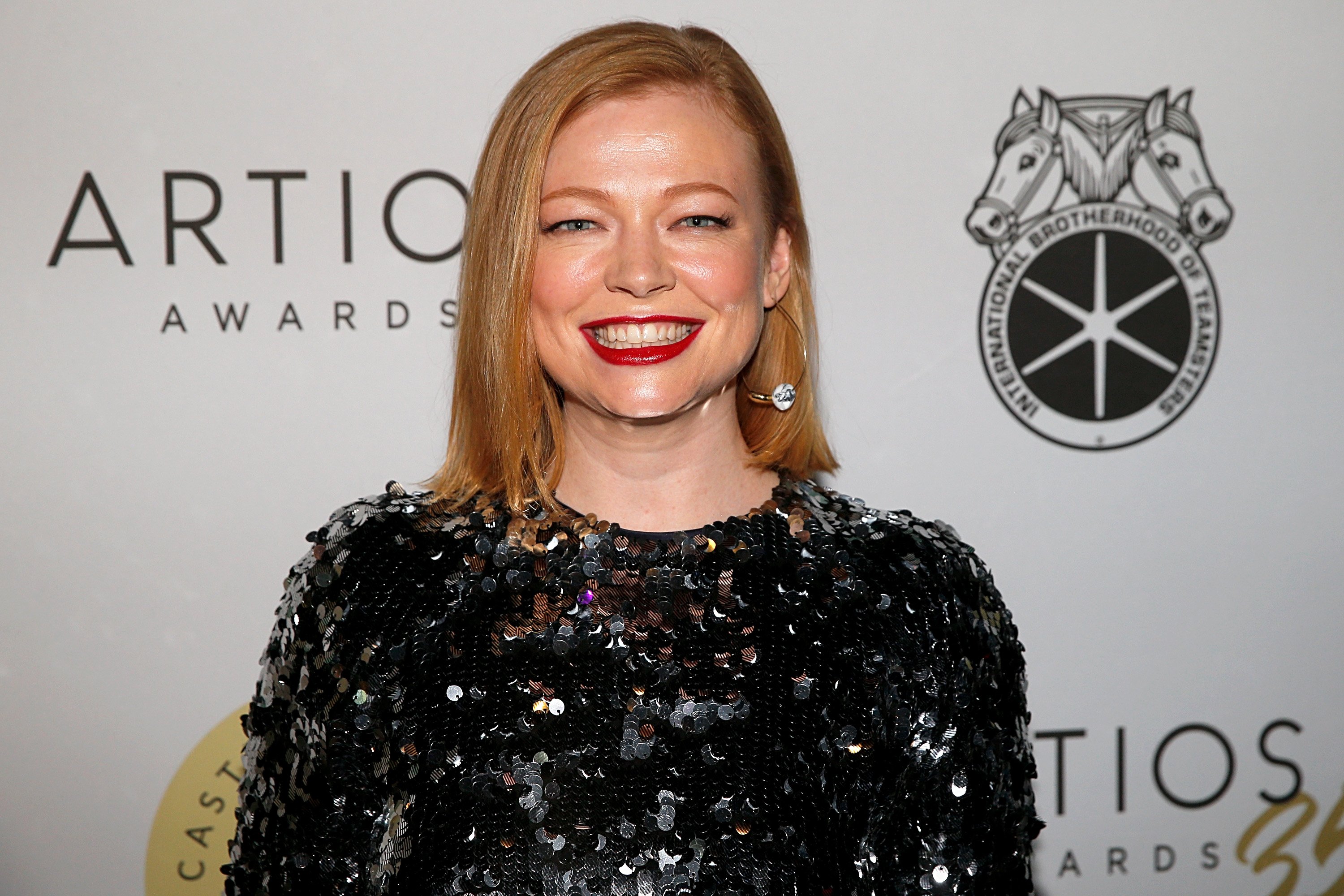 Who is Shiv Roy?
Siobhan 'Shiv' Roy is the only daughter of the gruff billionaire Logan Roy. While a good chunk of the first season portrayed her as the level-headed sibling who was almost uninterested in any part of the family business, she eventually did throw her hat in and became a part of the family drama.
The second season gave her a chance to make her power moves but she ended up falling for her father's manipulative tactics. As confident of herself Shiv is, she is also insecure about what others think of her, especially her father. As the most liberal in the Roy family, she tries to appear different, but if her coercion of the sexual assault survivor was any hint, we know that Shiv, like her father, is capable of being ruthless. 
Uncertainty in her life also comes from her marriage to Tom Wambsgans, played by Matthew Macfayden. Shiv and Tom have a tense marital relationship which often finds itself in crosshairs with their ambitions and emotions.
In the aftermath of Kendall Roy's explosive press conference at the end of season two, Shiv will be forced to pick a side. The path to her success will only become trickier and she will have to figure out what she is willing to give up to succeed.
After a break of almost two years, to be returning to a multi-faceted character and a twisted story isn't as easy as turning on a switch and Snook put in more work to get back in Shiv's shoes.
What did Sarah Snook do to get back in Shiv's role for Season 3?
In a Vulture article, Hunter Harris spoke to the actor about her preparation for season three. Snook, according to the article, "collected references" for her character during the long break between seasons two and three.
She also did some work on Shiv's vocabulary choices to figure out which words she would or would not use. On the set, Snook ran lines with Hiam Abbass, who plays Marcia Roy.
"I love Sarah because we started as the two women of the show in the beginning," Abbass said. 
A major difficulty Snook faced while reprising the role of Shiv in the third season was the long break in between.
The hiatus made her forget that she was 'Shiv'
While Snook prepared herself for season three, it was still an adjustment to come back to the role after a long gap. The gap had also painted multiple fan-created versions of Shiv in Snook's head.
"Because we had such a gap between [seasons] two and three, and also because there was more of a public knowledge of the show, people had put up versions [online] of their own Shiv or parodies," Snook told Harris.
When she got back to filming the third season, it took her some time to shed those versions of the character and realize she was the one embodying Shiv onscreen.   
"It felt like I'm doing an impersonation of a person who plays Shiv who turns out to be me," Snook said. "I was like, 'wait, I'm the person. I know.'"
But once back in her groove, Snook did not stop until her part in the season three finale was over. Season three returns to HBO in October this year.