'Succession' Season 3: Those Lavish Italian Estates Cost $100,000 Per Week to Rent
With its fancy yachts, helicopters, and homes, Succession highlights the Roy family's luxurious lifestyle. Season 3 of the HBO drama was filmed in Italy and featured lavish residences only the Roys could afford. According to the series travel consultant, some Italian estates that were used this season rent for over $100,00 per week.
'Succession' showrunners hired a luxury travel expert to find their Italian locations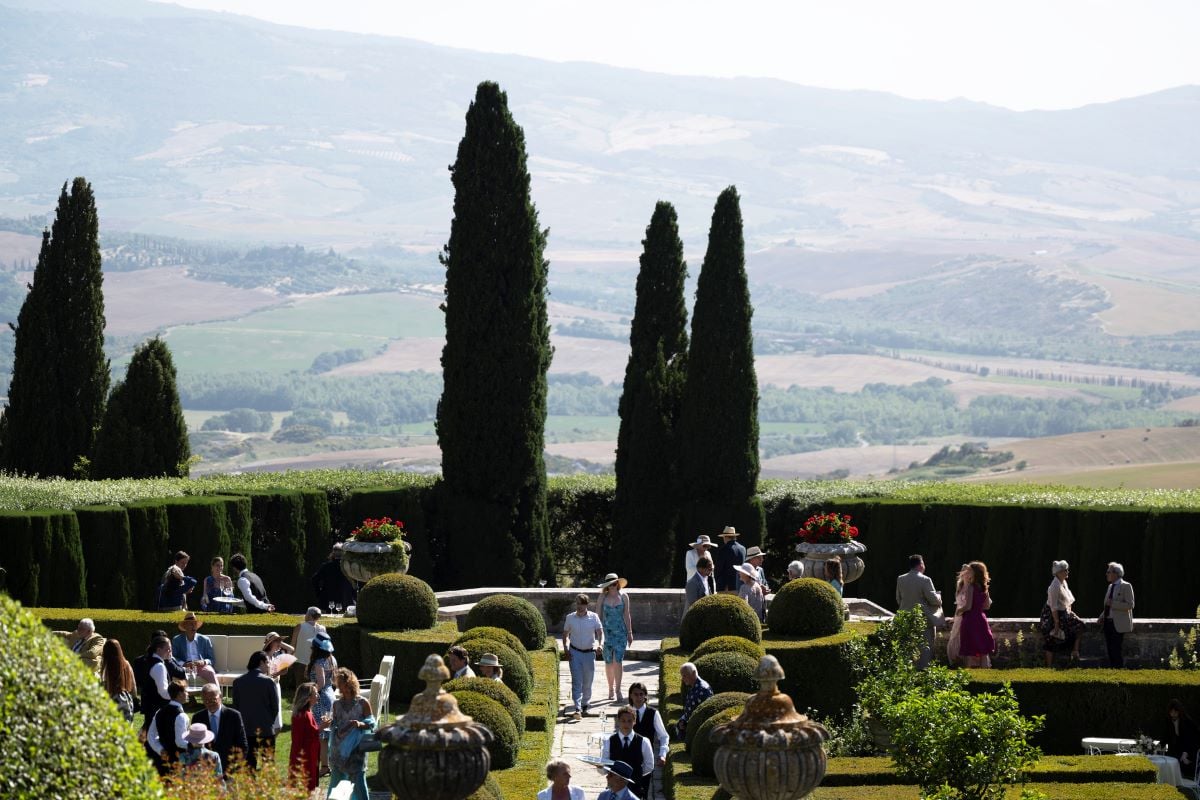 The final episodes of Succession Season 3 bring the Roy family to Tuscany for their matriarch, Lady Caroline Collingwood's (Harriet Walter) wedding. When looking for locations to fit their Italy-based scenes, showrunners hired luxury travel consultant Emily FitzRoy.
"It was total chance that I looked in my junk mail in March that said literally, 'Dear Sir Madam, I am an executive producer of a show that you may not know,'" FitzRoy told The Hollywood Reporter. "I was like, 'Are you joking? Of course, I know it. I'm a huge fan of the show.'"
After speaking to producers, FitzRoy said she knew exactly what kind of venues to find for each character. "I immediately could tell where Kendall would want to stay," she said. "He would want slick American bathrobes and a much more contemporary feel, and Lady Caroline would want aristocratic gardens."
The 'Succession' Season 3 Italian estates can be rented for $100,00 per week an up
Through her company, Bellini Travel, FitzRoy has worked with several wealthy clients, including members of the British royal family and some not so different from the Roys.
"We only look after 100 clients a year," she said in her chat with The Hollywood Reporter. "It was easy to advise [the Succession producers] on not just the houses that these people would rent, but also what they would drink, what they would eat, how the flowers might look for a celebration."
FitzRoy noted that some of the Italian estates seen on the show rent out for $100,000 per week and up. But the coveted venues are often unavailable, she suggested. But due to the pandemic, the Succession team was able to get them pretty easily.
"They were very, very lucky," the travel expert recalled. "These places get booked up years and years in advance. Because of the pandemic — people weren't getting married last year — we actually managed to get our feet in the door with relatively short notice."
The estates seen on the show are in Tuscany and Lake Como
One of the most impressive estates used in this season of Succession is Villa La Cassinella, which served as the backdrop for Lukas Mattson's (Alexander Skarsgard) residence. The waterfront home is located on Lake Como, about 33 miles north of George Clooney's house, Villa Oleandra.
"I love it because you can only get there by boat," FitzRoy told The Hollywood Reporter. "And it's extremely private despite being right in the beating heart of Lake Como, which has become very popular in the last decade."
The other two venues, Villa Cetinale and La Foce, are located in Tuscany. Villa Cetinale was built for Pope Alexander VII, and La Foce is a garden estate that features tall Cypress trees famously depicted on images of Tuscany.
Viewers can revisit these luxurious locations on Season 3 of Succession, which is currently streaming on HBO Max.
RELATED: 'Succession': Has the HBO Series Been Renewed for Season 4?