This 'Succession' Star Could Be Dropping an Album
'Succession' star Nicholas Braun released a song during the pandemic. His single scored him a record deal, meaning that his album is on the way.
Though the Succession cast's multiple Emmy nominations are enough to speak to their talent, they just added a new skill to their repertoire: songwriting. In 2020, Nicholas Braun, the actor behind one of the show's only redeemable characters, Greg, released a coronavirus (COVID-19) hit. The jokey song led to a record deal for the Succession Season 3 star, so audiences may soon hear more music from Cousin Greg.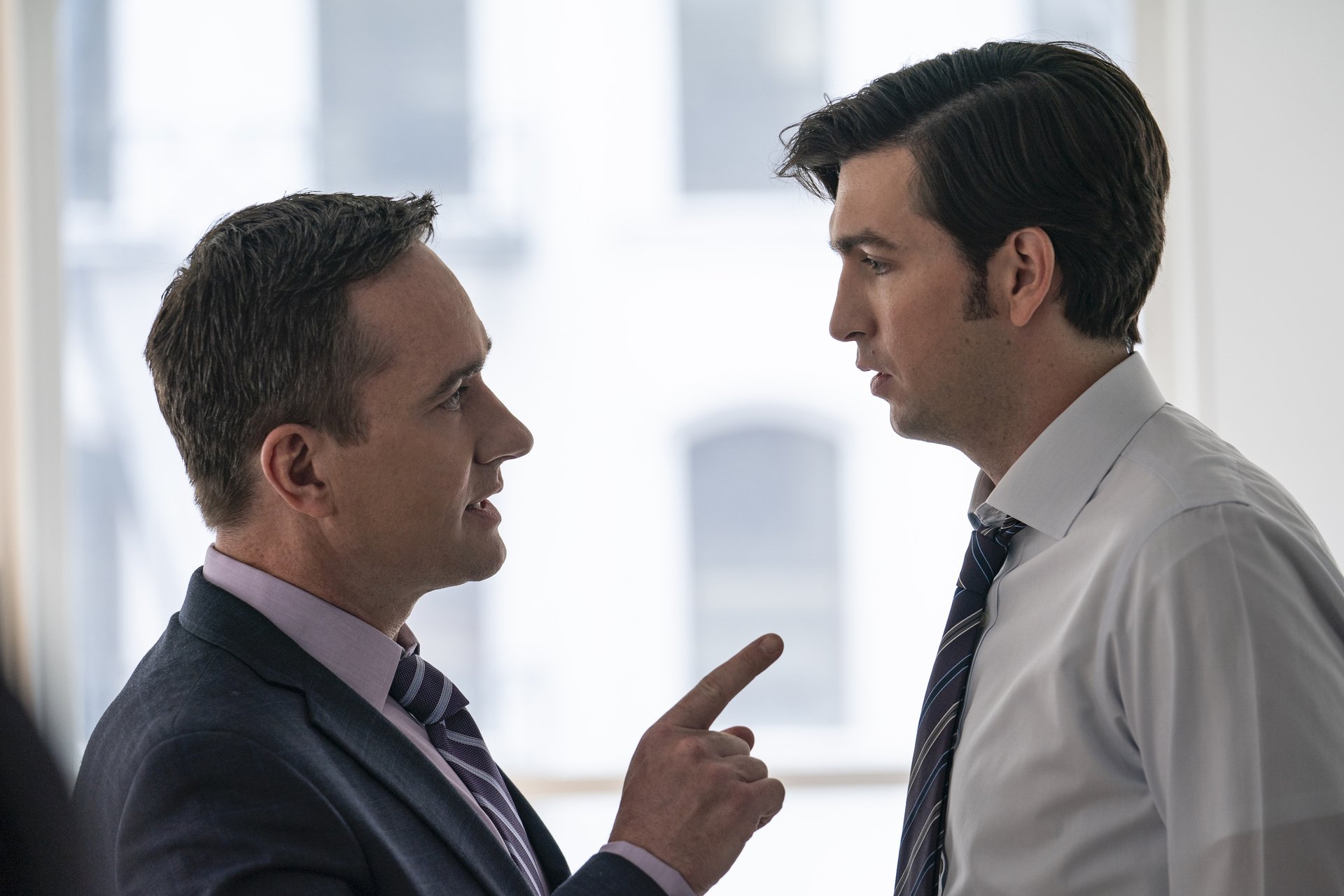 Nicholas Braun's Instagram featured his pandemic single
When the coronavirus pandemic hit, Braun began quarantining in his friends' Los Angeles guesthouse. Like many people, Braun felt isolated and lonely in the early days of the pandemic. He used his time and emotions to pen the song "Antibodies (Do You Have The)."
"My friends are a couple and they've been together for years, but I was back there sort of being like, 'Man, I wish I had somebody right now to go through this with,'" Braun told Rolling Stone. "And so this girl and I were talking and we were like, 'Maybe we should go meet up and go for a walk — with bandanas on.' So I went on this quarantine date; it sort of felt secret because I didn't want my friends to know. And I guess the combination of paranoia and romance is what the song is about."
After crowdsourcing fan interpretations of the song, Braun released his music video. A portion of the proceeds went to Community Outreach and Patient Empowerment Program and Partners in Health.
He signed with Atlantic Records
The song quickly gained traction and has over a million times plays across Spotify and YouTube. It also landed Braun a record deal with Atlantic Records. He explained that he doesn't have plans to release an album soon — he was busy shooting Succession Season 3 — but he's writing music. 
"I'm in this gestating process where I'm trying to figure out what I want to say," he told the Wall Street Journal. 
During the pandemic, he's had more time to try his hand at songwriting.
"I thought, 'I have a little kitchen, I'm going to make breakfast every day, I'm going to meditate, and then I'm going to write for three hours a day or however long I feel like writing,'" he explained. 
And while there are no imminent plans for an album release, Braun revealed that he has the style figured out.
"It's like R&B or kind of James Blake–y," he told The Cut. "I mean, I'm a big Phoebe Bridgers fan."
Nicholas Braun also spent the pandemic writing a screenplay
His hours spent writing weren't just dedicated to music. Braun also wrote a screenplay based on his own and his friends' dating experiences.
"I feel like I see some people ram themselves down the road of marriage and family and permanent lifestyle with someone, maybe if it's not the right time or the right person," he said of the film's premise.
He hopes to direct and star in the film, which he'll create depending on his schedule. Fans of Cousin Greg can potentially soon see him in Succession Season 3, a new feature film, and on the Billboard charts.