'Succession' Star Jeremy Strong Once Looked at Pictures of Plane Crashes to Get in the 'Right Place'
Emmy winner Jeremy Strong proves his muscle as an actor in every episode of the HBO series Succession. The actor is intensely dedicated to his craft, as he and many of his current and former castmates have disclosed. He has very particular ways of getting into character, including looking at images of plane crashes for a scene about something completely different.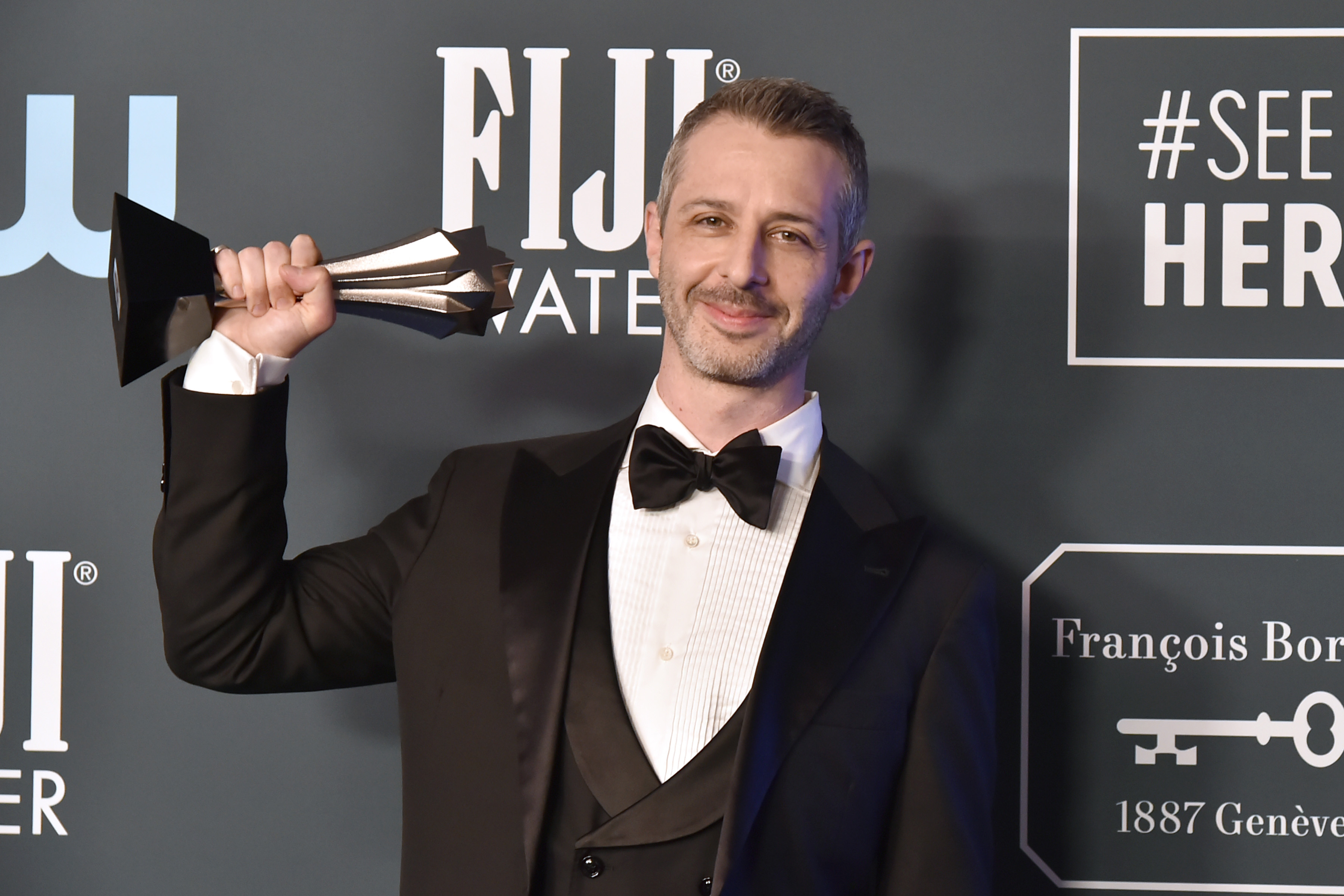 Jeremy Strong works hard to get into character
Though Strong doesn't consider himself a method actor, he admires famed method actor Daniel Day-Lewis, to whom he was an assistant in 2005.
"I had always had a predilection towards that, but seeing the level of Daniel's commitment, his courageousness, his willingness to make a fool of himself – that had a profound and formative effect on me," he told The Guardian.
On the Succession set, this means that Strong behaves with the same quiet, somewhat shaky intensity of his character, Kendall. He also tries to separate himself from the other actors, particularly Brian Cox, who plays his father. Strong wants to be able to accurately capture their fraught relationship.
"We have very different processes, and he tolerates me and I have inestimable respect for him. But I prefer to keep him in his corner and I stay in mine so we can meet in the ring," he said. "It harms my sense of the dynamic when it's so frictionless and warm between us. That bonhomie doesn't serve the work."
Jeremy Strong's 'The Big Short' castmates noticed his intensity
Strong's co-stars have also noted his intensity. On the podcast WTF with Marc Maron, Kieran Culkin, Strong's on-screen brother, spoke about his personality on set.
"If Kendall is in a really good place, then Jeremy is in a much more, sort of like, 'we're gonna be-bop and scat the scene,' kind of thing," Culkin said. "And if Kendall is in a dark place, then it's very much, 'don't talk to him.'"
His co-star on The Big Short, Rafe Spall, also took note of Strong's focused preparation methods. 
"When we were filming the scene when we discover that Bear Stearns has tanked, Jeremy was sitting next to me and I saw he was looking at his phone a lot," he explained. "I asked what he was looking at and he said, 'Pictures of plane crashes.' He told me they put him 'in the right place.'"
Not all of Strong's preparation is so intense
Though his co-stars have noted his brooding preparation, not all of Strong's methodology is this way. Kendall, who's a tortured son and family black sheep, necessitates the gloomy approach. With other roles, it isn't the best way to prepare. For example, in The Trial of the Chicago 7, Strong took a more relaxing approach to his role as activist Jerry Rubin.
He prepared for the part by "taking all these gummies [edible cannabis], going to Lincoln Park Zoo in Chicago and listening to the Grateful Dead. It was a palate cleanser after Kendall."