Suga Is Comforted by a BTS Song the Group Has Never Performed
Everyone knows that BTS' discography is full of hits. Some of the most popular songs Jin, Suga, J-Hope, RM, Jimin, V, and Jungkook have released are B-sides or free songs released on SoundCloud. Because of this, it is impossible for BTS to perform every single song that fans love while on tour or during awards shows.
On March 29, BTS appeared on the KBS 2TV talk show special Let's BTS. While talking about their past releases, Suga revealed one of the BTS songs that comforts him the most, and it turns out it is a song the band has never performed live.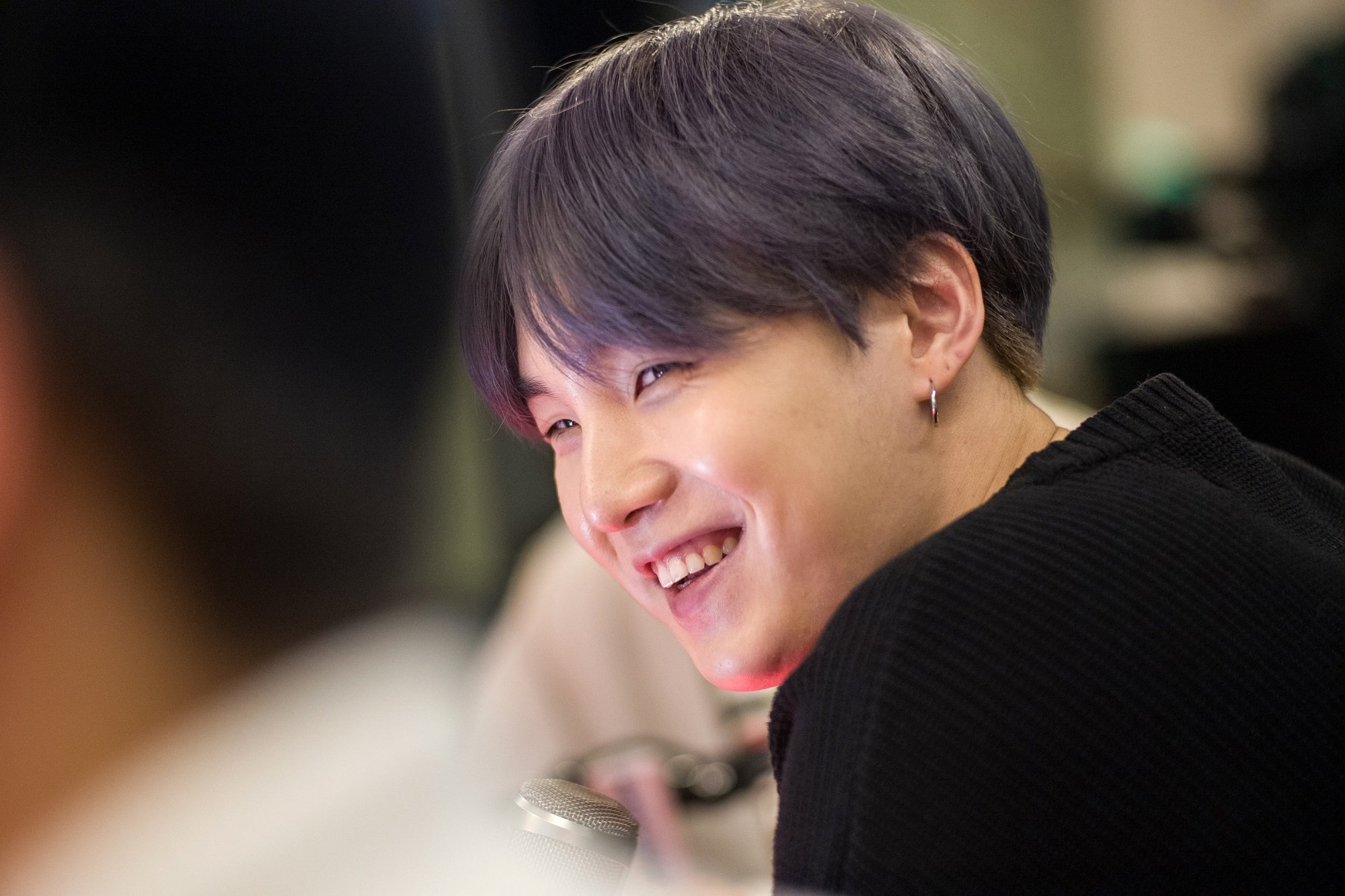 Suga of BTS is comforted by their song 'Paradise'
BTS released their album Love Yourself: Tear on May 18, 2018. The album features 11 tracks: "Intro: Singularity," "Fake Love," "The Truth Untold (featuring Steve Aoki)," "134340," "Paradise," "Love Maze," "Magic Shop," "Airplane Pt. 2," "Anpanman," "So What," and "Outro: Tear."
Over the years, "Paradise" has become a fan-favorite song and is considered to be quite underrated among ARMY. While on Let's BTS, Suga shared that "Paradise" is one of the band's songs he finds to be the most comforting.
"Last year, all the members struggled with not being able to perform. I got a lot of real comfort from our songs 'Answer: Love Myself' and 'Paradise,'" he said according to Soompi. "I listened to them from the perspective of a listener and realized how comforting they were."
The members of BTS have never performed 'Paradise'
While "Paradise" is a favorite in the K-pop group's fandom, Jin, Suga, J-Hope, RM, Jimin, V, and Jungkook have never performed it live. The song was not a single on Love Yourself: Tear, and so it was not promoted with the album or performed on tour.
While the song has been out for nearly three years, ARMY still lament that "Paradise" never received the recognition it deserves.
"This is my favorite BTS song of all time ! And the lyrics are everything I need in my life. Gosh I'd really like to see them perform it live," a fan wrote on Reddit.
"In my top 5 BTS songs of all time 100%," another fan wrote on Reddit. "The fact that this song was paid LITERAL dust by BTS and BH makes me wanna scream. Like they haven't performed it once, and that should be a crime."
"Paradise is the ONLY song from their Love Yourself: Tear album to not have at least one live performance. The only song from an 11 song album," wrote a Reddit user. "It makes me sad because the song is soooo good."
What is the band's next goal?
Recently, the K-pop group was nominated for Best Pop Duo/Group Performance at the 2021 Grammy Awards for their song "Dynamite." On Let's BTS, the band shared what they hope to accomplish next.
"Winning a Grammy Award is a physical goal, but ironically our goal now is to perform again in a stadium. To perform live is our goal," RM said according to Soompi.
BTS will release their Japanese album BTS, The Best on June 16.