Suga Wants the End of BTS' Careers to Be a 'Safe Landing' for ARMY
On March 24, the members of BTS appeared on tvN's You Quiz on the Block. During the talk show, Jin, Suga, J-Hope, RM, Jimin, V, and Jungkook shared details about their lives as trainees, their experience as members of BTS, and their hopes for the group's future.
The Korean band has no plans to slow down anytime soon, and the number of BTS fans around the world increases every day. On You Quiz on the Block, Suga shared that he hopes BTS' decrease in popularity will be gradual instead of a sudden drop.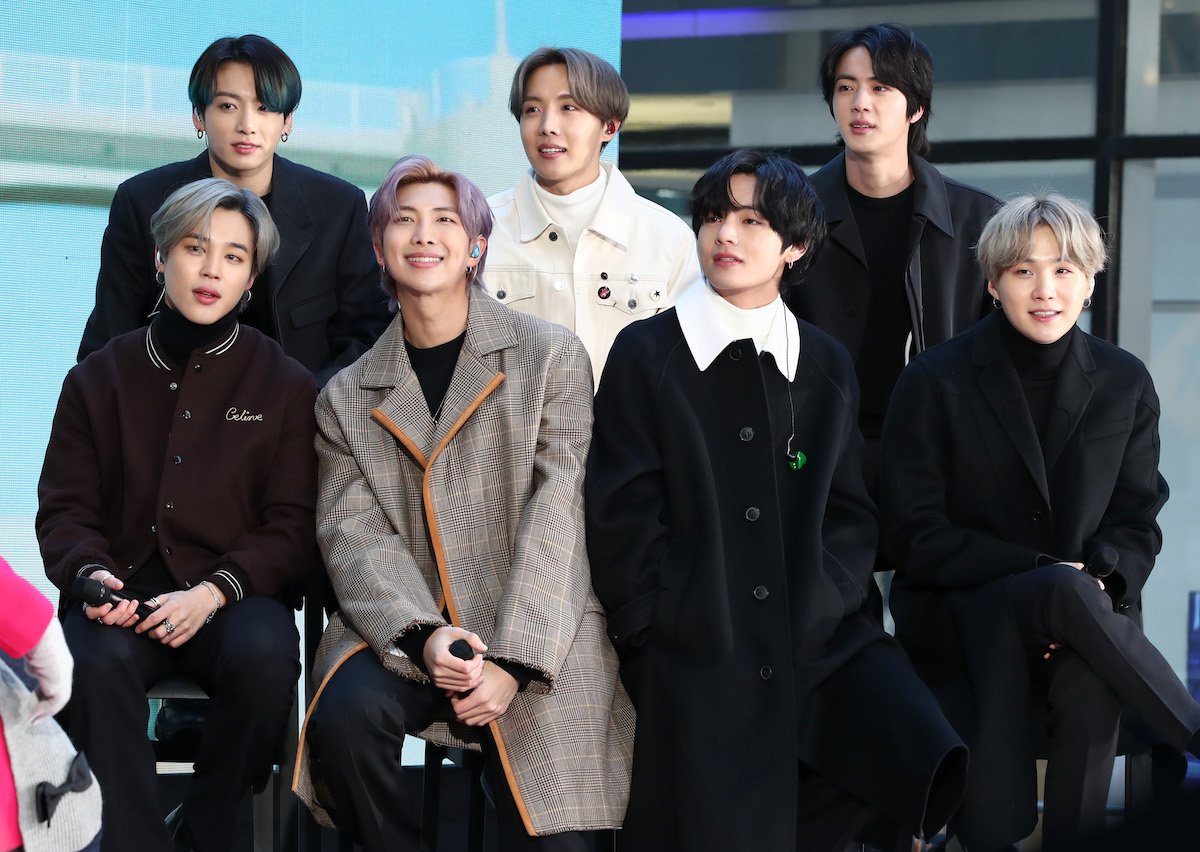 What BTS hope for the future
The members of BTS were interviewed by Yoo Jae-suk and Jo Se-ho on You Quiz on the Block. After debuting in 2013, the septet has broken records around the world, earned multiple Billboard Hot 100 songs, and was recently nominated for a Grammy Award.
In the entertainment industry, every career has peaks and valleys. While it seems like every year is a new peak for the band, the members acknowledged that they will eventually reach a final peak as BTS.
"Nothing is forever. There's something Suga said in the past: instead of a sudden plunge, it would be preferable to end on a safe landing. I think that he's right about that," J-Hope said according to Soompi.
While appearing on You Quiz on the Block, Suga shared what he means by a "safe landing."
"I'm afraid of falling but not landing," the BTS rapper said according to K-pop Herald. "I used to think it'd be sad when we saw the number of our audiences drop with time. But now, I feel like being on the stage is the 'safe landing' we can make for those people who've stayed with us until the last."
Of course, based on the fact the number of fans of the band continues to rise, it will be a long time before the group experiences a decline. Knowing ARMY, fans will continue to support BTS no matter what.
The members never imagined they would be this successful
Part of what makes the band so special is the members' symbiotic relationship with their fans. As Suga's wish shows, the members hold their fans in high regard and want to honor ARMY throughout their careers.
Since their debut, the members of BTS have remained humble and gracious for their fans and achievements. Suga revealed this is partly because the band did not originally want this level of success.
"When something you never wished for comes true, there's a huge sense of pressure," he said according to Soompi. "Idols don't have long careers, so I thought that I would stop being an idol after achieving things like getting No. 1 on music shows and holding a solo concert."
Suga continued, "After my career as a singer was over, I thought I'd become a producer. But suddenly we were off to America. I had no idea we would go to the Billboard Music Awards."
What is next for BTS?
Most recently, the members of BTS were nominated for Best Pop Duo/Group Performance at the 2021 Grammy Awards for their song "Dynamite." The band also performed "Dynamite" during the awards show.
This marked their first Grammy Award nomination, second Grammy performance, and third time taking part in the awards ceremony.
On March 25, BTS announced their next Japanese album, BTS, The Best, will be released on June 16. The compilation album will feature 23 songs, including the new original track "Film out," which will be released on April 2.