Suga Wrote BTS' Song, 'I Like It' in Under 40 Minutes
Suga is an award-winning songwriter, creating his solo artist persona Agust D and well-known BTS songs from Be (Deluxe Edition). Even when this K-pop group released their first album, Suga wrote original tracks for himself, Jin, J-Hope, RM, Jimin, V, and Jungkook.
Here's what we know about "I Like It" from 2 COOL 4 SKOOL.
Suga is a rapper and songwriter for BTS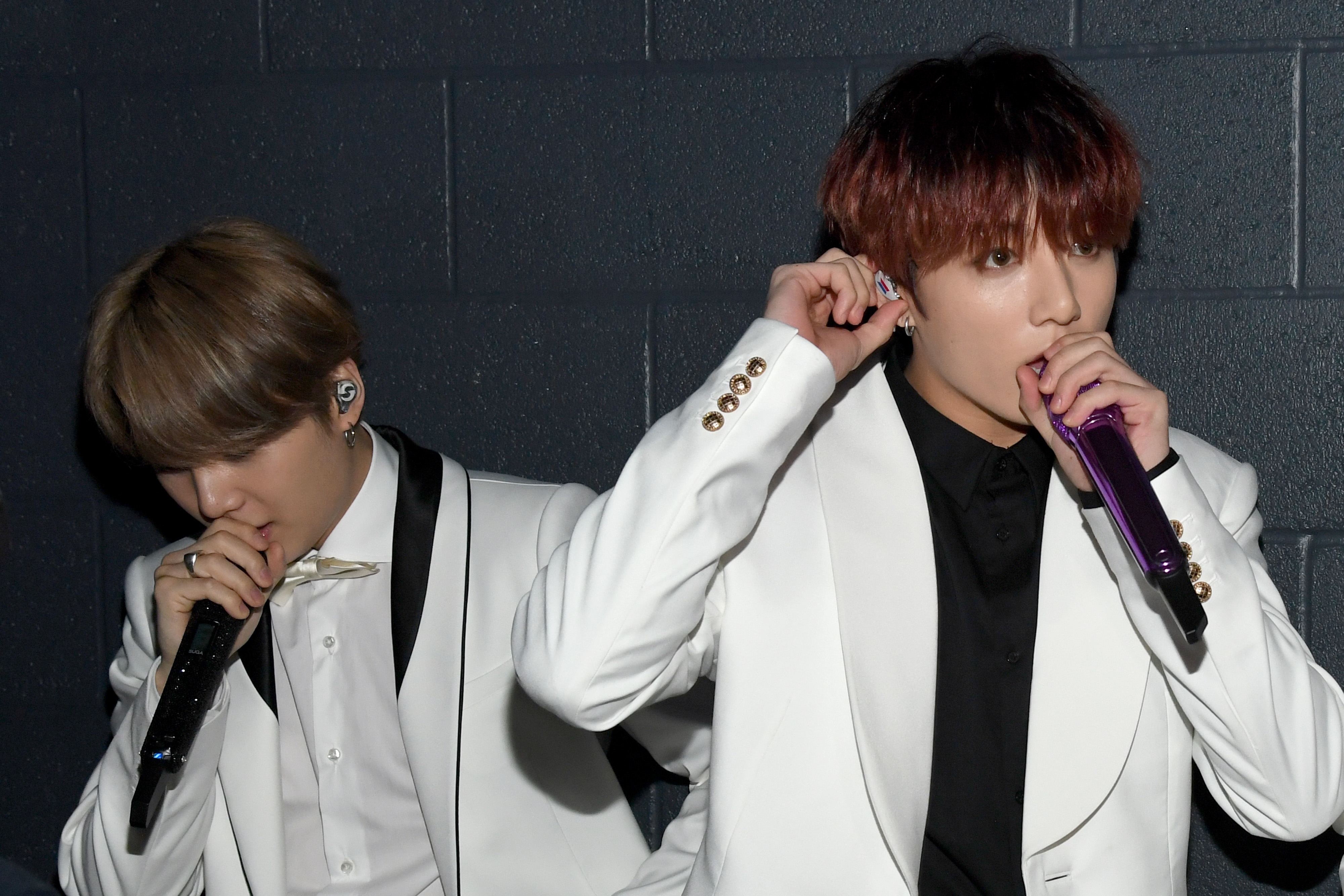 Some know him as one of the rappers and dancers in BTS. Behind the scenes, Suga is also a songwriter and producer for this K-pop group, creating chart-topping hits with other members. Even outside of his work with BTS, Suga is a chart-topping solo artist.
He writes, records, and releases music under the stage name Agust D. That includes the 2020 track "Daechwita" and its corresponding music video. However, Suga has been writing music for several years, including some for BTS' 2 COOL 4 SKOOL.
Suga wrote BTS' song 'Like' with J-Hope and RM
Even when BTS was starting out, Suga was creating songs in record time. According to Amino Apps, Suga wrote BTS' "I Like It" (also known as "Like") in under 40 minutes. He created this song with the group's other rappers — RM and J-Hope. 
Featuring all seven BTS members, this track told the story of a person just wanting to be loved. The track was included in BTS' 2013 release 2 COOL 4 SKOOL, along with "Intro: 2 Cool 4 Skool," "We Are Bulletproof Pt. 2," and "Outro: Circle Room Cypher." Since its debut, "Like" earned over 90 million Spotify plays.
This wouldn't be the only song from the album with Suga created as a composer. According to BTS Fandom, Suga also had a role in creating "We Are Bulletproof Pt.2," "No More Dream," and "Outro: Circle Room Cypher."
Suga also wrote the 'Be (Deluxe Edition' track 'Telepathy'
Under 40 minutes is pretty fast. However, Suga created another BTS song in record time. That's the Be (Deluxe Edition) track "Telepathy," which this rapper co-wrote with other members of the K-pop group.
"I just played a beat and wrote from the beginning until the end. Done," Suga said during an interview with Weverse Magazine. "I wrote it in just 30 minutes. The song almost wrote itself. The trends of pop and hip-hop these days cross boundaries between vocals and rap. I like this trend."
For the same album, this rapper helped create "Life Goes On," "Blue & Grey," "Fly To My Room," and ""Dis-ease." Recently, Suga premiered "My Universe (SUGA's Remix)" following the release of Coldplay and BTS' single.
It's mostly thanks to the musical freedom HYBE Corporation (formerly BigHit Entertainment) gave to this K-pop group that members had the opportunity to pursue songwriting. Even other BTS members pursued solo music. J-Hope branched out to collaborate with Becky G, while RM partnered with Lil Nas X.
RELATED: BTS' Suga Reveals How the Music He Grew up With Inspires His Songwriting Today