Suge Knight Once Bailed Katt Williams out of Jail: Inside Their Controversial Friendship
Comedian Katt Williams' friendship with Suge Knight was one that surprised many in the industry. Williams has even gone so far as to defend Knight in interviews and vice versa, regarding Knight as a close friend. But how close are the two? And why did Williams form such a bond with Knight?
Suge Knight once bailed Katt Williams out of jail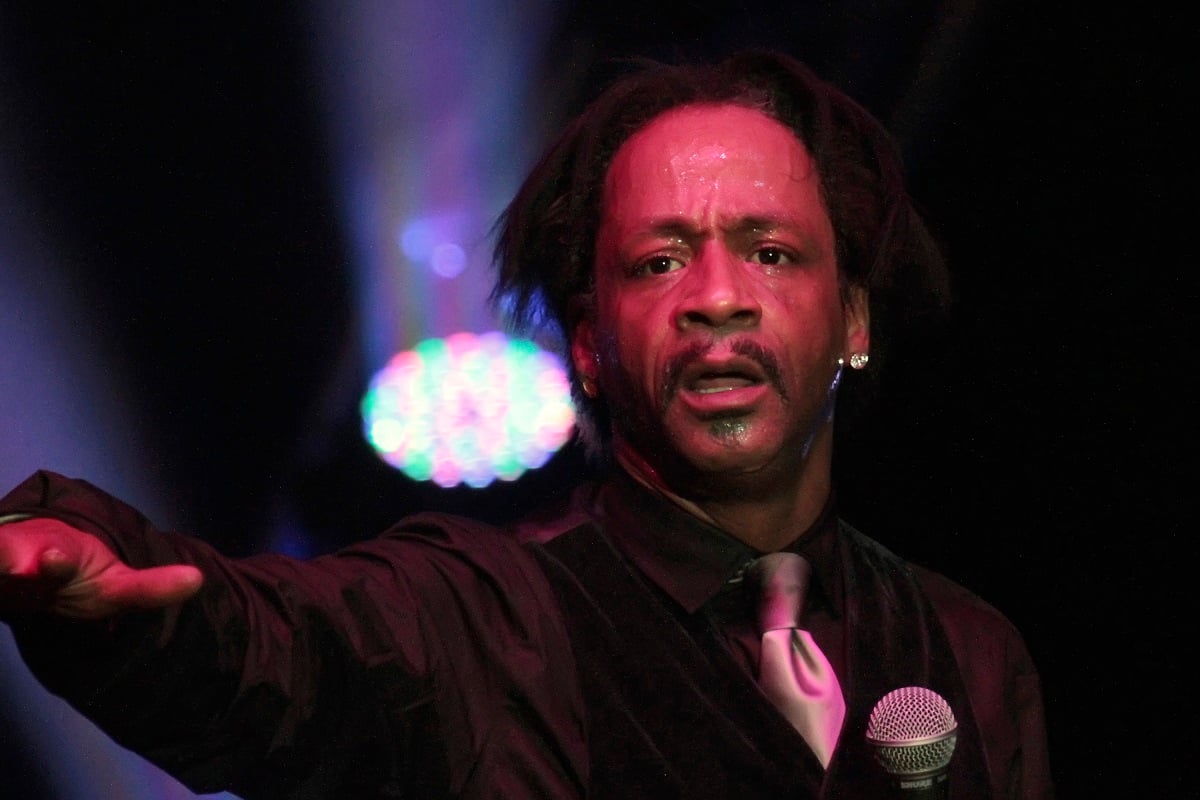 Suge Knight wasn't only a personal friend to Katt Williams, but a business partner. He once acted as a tour manager for Williams back in 2012, and helped the comedian through a number of issues. TMZ once reported that he'd even bailed Williams out of jail after being arrested for a physical altercation. During this period, Williams was involved in many controversies over similar matters. But being close to the successful comic at the time, Knight didn't believe the controversies were Williams' fault.
"People test him because he's small and the best comedian of all time," Knight once told TMZ (via Newsone).
Knight asserted that a lot of these altercations were brought on by others antagonizing Williams because of his stature.
"When people see him, they don't separate the Katt Williams on stage from the Katt Williams just being a regular person," he explained.
The ex-CEO compared Williams' controversies to Mike Tyson's and Richard Pryor's. Both were top entertainers in their chosen professions that would often make headlines because of their behavior. Knight simply believed it just came with the territory of being great.
"That's what happens when you're the best in the business. Sometimes you just have rough times," he said.
Suge Knight was one of the only people there for Katt Williams
Williams was aware of the attention his newfound friendship with Knight brought him. But before that, he didn't know being linked to Knight would cause such a stir in the entertainment industry.
"Well you know I didn't realize that me knowing him was going to be taken in all the different directions that it has been taken to," he once told All Hip Hop.
But Williams took the time to explain that Knight's reliability put him in the comedian's good graces.
"We have business together, and number one I respect what he thinks musically first and foremost. I know from the things that I have been through and the entities that are mad at me, that your team is sometimes judged by your team," he continued. "I know that he has never done anything wrong to me, and he actually came through for me at a time when I didn't think that anybody was going to step up and he did."
The Wild N' Out alum already knew about Knight's past reputation in the industry. But he refused to allow that to color his opinion of his business partner.
"I'm not able to cover for anyone outside of myself. He's a friend of mine because he is. If there is business to be discussed, then there will be business discussed. But I generally don't put people under those ramifications, that's not what my Christianity is about. I go right up to the devil and I go right up to our people, so you shouldn't be surprised to see me with anybody," he added.
Katt Willaims once joked that going to jail standing next to Suge Knight was a wake-up call
Williams and Knight haven't only faced controversies individually, but also together. As some may know, one of their controversies involved the two getting arrested in 2014. CNN reported that the incident allegedly involved the two stealing a camera from a celebrity photographer. In his August 2014 HBO special Priceless: Afterlife, Williams made a joke about being arrested alongside the former music mogul.
"Life has a way of sometimes sending you subtle wake-up calls," he quipped during his standup. "Anytime you are standing next to Suge Knight, and you are the person going to jail, that is a wake-up call for your ass."
He later credited in the special that the arrest was one of the main reasons he tried to turn his life around for the better.
RELATED: Katt Williams Once Explained How Comedy Lost Its Dignity