'Summer House' 2022 Trailer Shows Cast Returns From 'Winter House' Hangover – and It Gets Messy
The Summer House 2022 trailer proves that Andy Cohen was right when he said the Winter House storylines will spill over into the new season.
Summer House Season 6 includes mainstay cast members, but also Andrea Denver from Winter House, plus Craig Conover and Austen Kroll from Southern Charm. Viewers will see how Paige DeSorbo's romance with Denver fizzles as she falls for Conover. And the love triangle between Ciara Miller, Lindsay Hubbard, and Kroll also continues. But that barely scratches the surface …
The 'Summer House' 2022 trailer shows that Kyle Cooke and Amanda Batula considered calling off the wedding
After endless postponements, Kyle Cooke and Amanda Batula are ready to walk down the aisle – or not. The trailer begins with Carl Radke officiating the nuptials but the rest of the trailer teases an endless rollercoaster with Batula sharing that she planned to call off the wedding.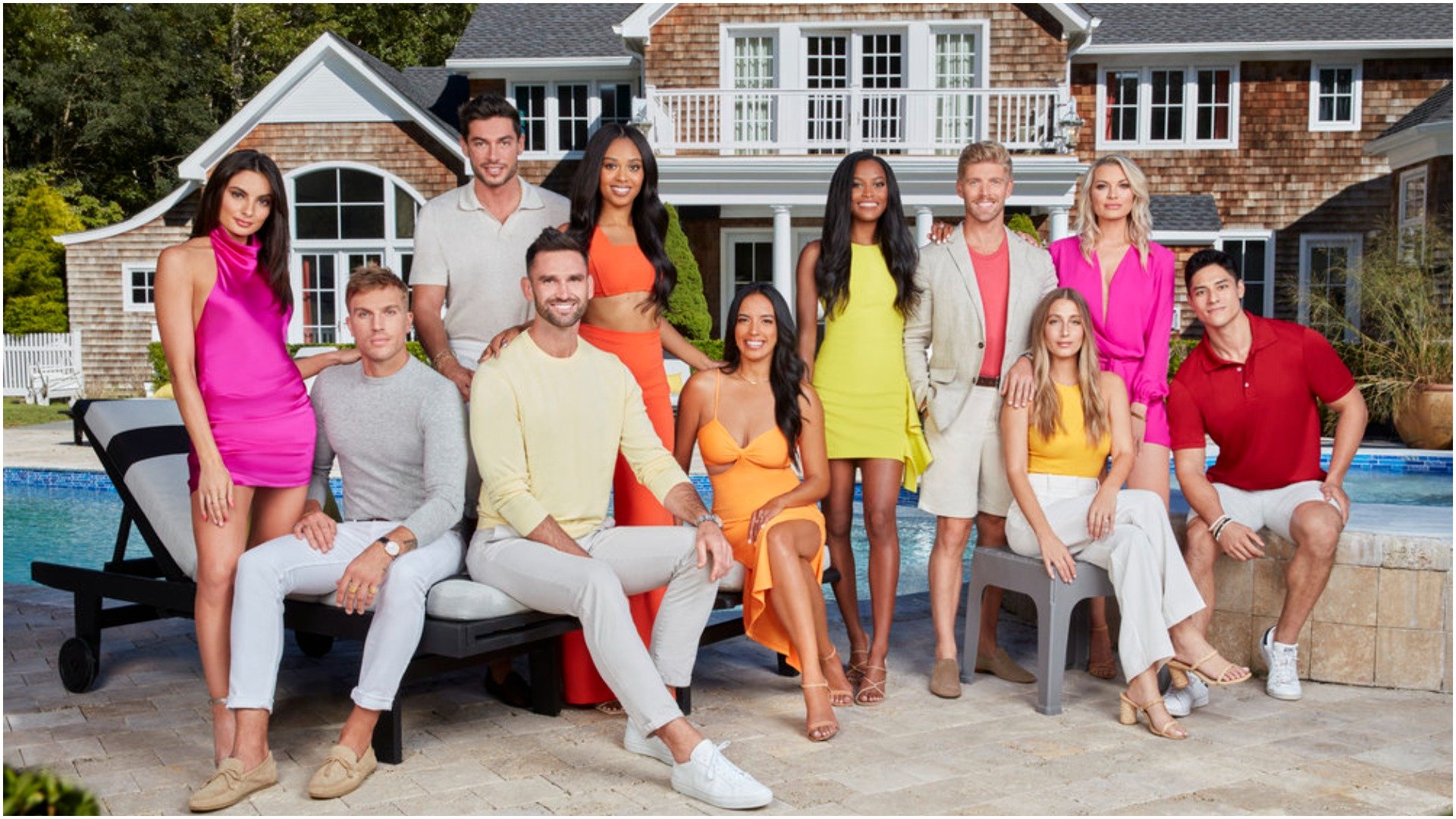 At one point Batula tells Cooke, "If I call off the wedding, you won't understand why." DeSorbo tells Batula, "Does he understand that he's literally on the brink of losing you?" Later Cooke reveals he's $4 million in debt, which shocks the cast – could that play into why Batula was reconsidering?
Of course, fans know that Cooke and Batulta get married. Batula recently recalled the day on the Behind the Velvet Rope with David Yontef podcast.  "I took every moment in to like take a step back and just look around actually, after we got married, like after the ceremony and when we walked back up the aisle, I had Kyle turn around and I was just like, look at all the people that are here for us right now," she said.
'Winter House' collides with 'Summer House' and romance blossoms
While Kroll and Conover are not Summer House cast members, they certainly stir the pot on Summer House 2022. After bonding with the Summer House crew on Winter House, Conover comes to the Hamptons, which is when he and DeSorbo's romance began to blossom. But not without a little (shocker) drama.
DeSorbo and Conover are seen going on a sweet date where they both look shy and nervous. "I really like Craig," DeSorbo tells Batulta. "But I also like Andrea." Apparently, from the way the trailer unfolds, Denver finds out that DeSorbo and Conover were seeing each other while he pursued DeSorbo. "I was hurt too," he admits, later seen in tears.
RELATED: Southern Charm's Craig Conover Dishes About Halloween Treats With Girlfriend Paige DeSorbo – and a Trick on Shep Rose
But then a situation that involves Kristin Cavallari bubbles to the surface. Conover and Kroll both insisted they never dated or planned to date Cavallari. But it clearly causes drama between Conover and DeSorbo.
Kroll also returns and continues to pursue Miller … but also Hubbard? They are seen kissing in the pool. But then later he's seen kissing Hubbard and the two end up in bed. Of course, this annoys Luke Gulbranson who calls Kroll out. But the rest of the house gets involved as Miller and Hubbard fight while the cast points out that Kroll is the problem.
Unfortunately, a huge smackdown between Danielle Olivera and Hubbard also ensues.
New cast members join the Hamptons house this summer
The Summer House 2022 trailer also likely fueled rumors that Hubbard and Radke are dating again. "We have an incredible friendship and connection," Radke is seen telling Hubbard at Cooke and Batula's wedding. Meanwhile, new cast member Mya Allen is stirring the pot. "Word on the street is Lindsay and Carl are giving it a go."
RELATED: Winter House's Paige DeSorbo Shocking Reveal That She's Glad Hannah Berner Did Not Return to 'Summer House'
Summer House fans likely met Denver on Winter House. This season they will also meet new friends like Allen who is a restaurant consultant and friends with DeSorbo. Also joining the cast this year is fitness instructor Alex Wach.
Summer House Season 6 premiers on Monday, Jan. 17 at 8/9c on Bravo.