'Summer House': Alex Wach's Savage Reunion Comment, Refers to Austen Kroll as 'Honda Civic of Male Attractiveness'
The 'Summer House' reunion looks steamy but also pretty shady when Alex Wach said he did not understand why so many women were fighting over him, considering he was the 'Honda Civic of male attractiveness.'
Alex Wach's shady side comes out during the Summer House Season 6 reunion when he refers to Austen Kroll as the "Honda Civic of male attractiveness."
Wach, who played an extremely lowkey ( or totally missing ) role on the show agreed with Mya Allen and some fans when he did not understand why two women in the house were seemingly fighting over Kroll. Kroll, from Bravo's Southern Charm, had a romance with Summer House's Ciara Miller when they both appeared on Winter House.
However, Kroll and Lindsay Hubbard, who were longtime friends, had originally planned to date during Winter House.
Why was everyone fighting over Austen Kroll on 'Summer House'?
Hubbard arrived late to the Winter House and Kroll had already kissed Miller. Miller and Kroll had a winter romance. Then he showed up later that summer and toggled between Miller and Hubbard during a weekend visit at the Hampton's Summer House.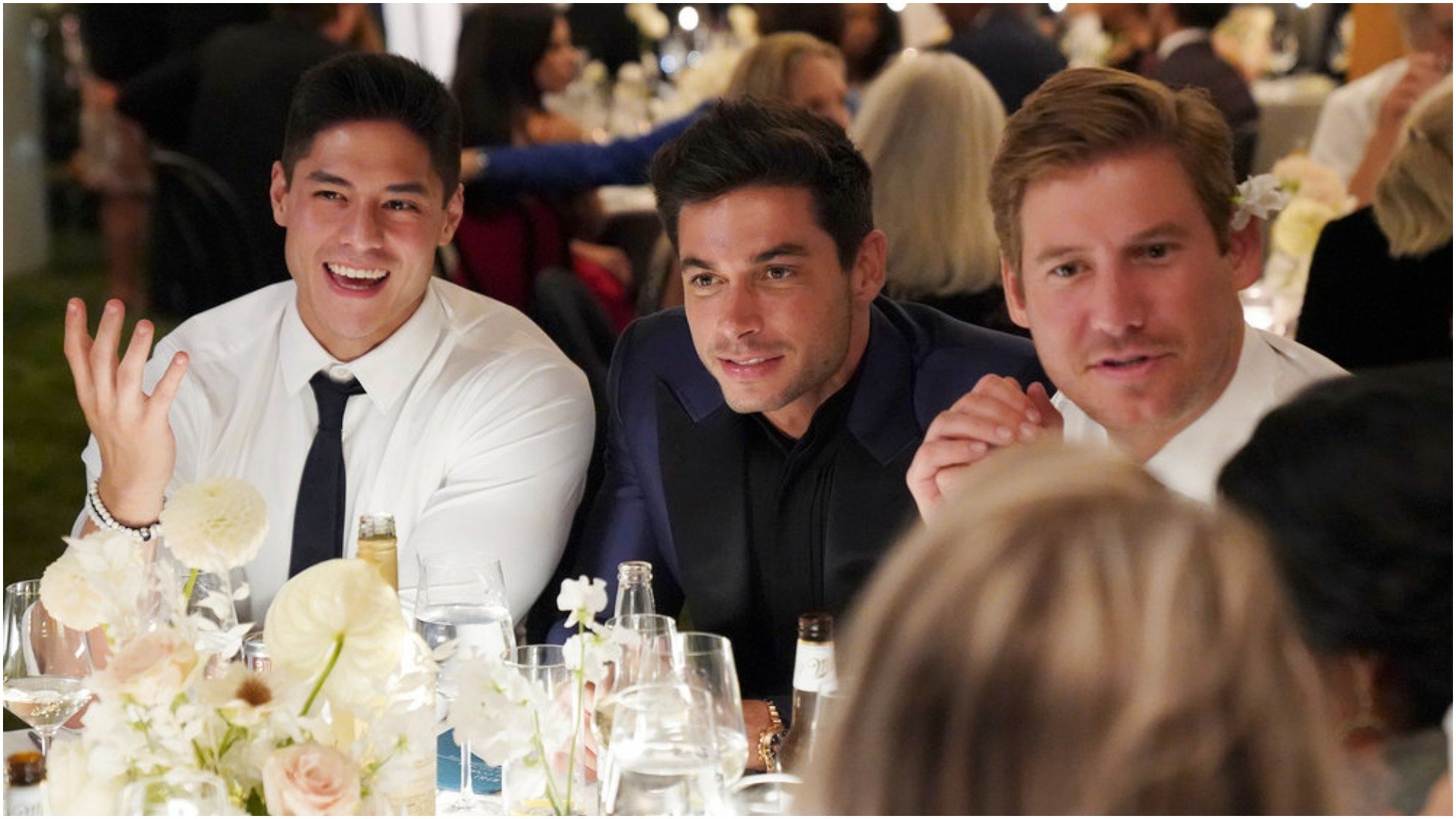 He kissed both Hubbard and Miller at Summer House, which caused significant tension. He also argued with Paige DeSorbo, which later caused friction with his friend and DeSorbo's boyfriend Craig Conover.
Meanwhile, some fans were baffled how Kroll could have caused such a kerfuffle. During the reunion, Allen and Wach echoed what many people shared on social media. Summer House reunion host Andy Cohen observed that Allen didn't understand Kroll's allure. "I don't get it," she said in a clip from the Summer House reunion.
"I also don't get it," Wach said. That's when he lowered the boom. "I don't understand why they're fighting so much for literally the Honda Civic of male attractiveness."
Did Ciara Miller take the Honda Civic for another test drive?
Hubbard and Miller didn't end up with Kroll on Summer House. But Miller may have spilled that she hooked up with him after summer had ended. "I'm surprised to hear you hooked up with him after all that," Cohen said to Miller during the Summer House reunion.
Hubbard, who is currently dating Carl Radke didn't seem amused. "Is that when you guys hooked up?" she asked Miller. Miller replied that Kroll "did get an earful off of camera." 
Miller told Showbiz Cheat Sheet she thought she and Kroll would pick up where Winter House left off. "I definitely thought that we would just pick up where we left off," she said in a pre-season interview. "We're definitely the type that if we are around each other the chemistry is there. So, yeah I definitely thought that it would be one way. And it was for a minute. But, you know, things kind of took a turn."
Ciara thought Lindsay and Austen had worked everything out before 'Summer House'
Probably one reason why it appeared that Miller was fighting Hubbard over Kroll was that she was genuinely in the dark about their friendship before Winter House. When Hubbard seemed to shrug off their relationship over the winter, Miller didn't think Hubbard wanted to hook up with Kroll over the summer.
"But when I asked both parties, Austen made it clear he kind of made his boundaries clear [with Hubbard]," Miller remarked. "And then Lindsay never said that she had an issue with it, so I mean, there was plenty of time for her to speak up at the house and that's never happened, so I assumed that it wasn't an issue."
"Me and Lindsay did not have any issue after Vermont and going into the summer," Miller added. "There was no vocalized issue, at least. Until … I don't know, somewhere something changed. But there was never a vocalized issue whether she had a problem and it was never expressed to me at any point in time."
Bravo's "Summer House" season 6 two-part reunion premieres on Monday, May 9 at 9 pm ET.