'Summer House': All the Signs Carl Radke and Lindsay Hubbard Are Finally a Couple
ARTICLE HIGHLIGHTS
Summer House stars Lindsay Hubbard and Carl Radke briefly dated in 2019.
After their fling, the pair insisted that they were just friends.
Now, inside sources and their social media profiles are pointing to signs that they are more than just friends.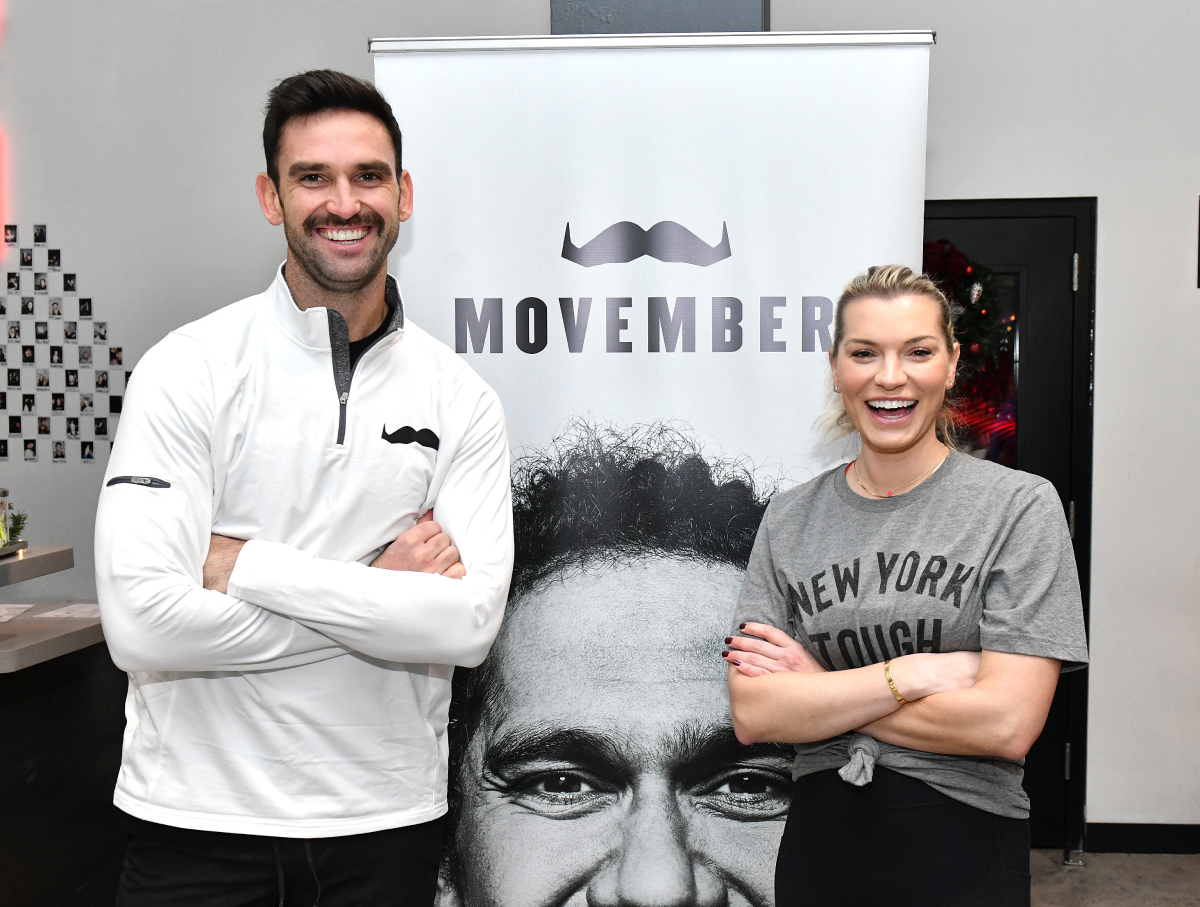 Summer House stars Lindsay Hubbard and Carl Radke have been fueling dating rumors for months. The pair has been cozying up together on social media, and their snaps have fans thinking they are much more than friends. Here are all the signs that Hubbard and Radke are finally a couple.
The 'Summer House' stars briefly dated in 2019
Hubbard and Radke have a long history together, which includes a brief dating stint back in 2019. At the time, they decided they were better off as friends. But, it looks like their relationship status may have changed once again.
Each one has dated others in the Bravo family. Radke previously dated Hubbard's best friend, Lauren Wirkus, while Hubbard had a brief fling with Radke's good friend Austen Kroll. But in the past few months, Radke and Hubbard have both been single. Their Instagram posts, however, indicate romance is brewing once again.
Lindsay Hubbard and Carl Radke have been all over each other's social media
In recent weeks, Hubbard and Radke have been spending a lot of time together. Which has fans convinced they are dating. Hubbard posted a pic at Christmas that showed her standing arm-in-arm with Radke.
Another hint that they were together popped at Halloween. For that holiday, they opted for a couple's costume — the lovestruck Johnny and Baby from Dirty Dancing.
The 'Summer House' stars insist during interviews that they are just friends
During a November appearance on Watch What Happens Live with Andy Cohen, Hubbard insisted that she and Carl were just friends. She added that they were "best friends," which is why they spend so much time together.
"Listen, Carl and I have been, always have been, still are, and will be best friends. We hang out together." Hubbard explained. "I think a lot of people don't necessarily know that we live in the same building, so we do a lot of things together. Um, you know, I'm single, if that answers the question."
A few weeks later — during a conversation with Entertainment Tonight — the duo tried again to convince fans they were just friends. But, they weren't very convincing.
"No, there's nothing that we wanna say about it," Hubbard said with an uncomfortable smile.
An insider claims Lindsay Hubbard and Carl Radke are an item
According to OK! Magazine, their anonymous Bravo source has confirmed that Hubbard and Radke are officially dating. But that inside info has not been corroborated by any other outlet, and the suspected couple hasn't made a public statement.
While the speculation is that Hubbard and Radke are a couple once again — especially since he is nearly a year sober and in "a good place" — some fans think this all might be a publicity stunt ahead of Summer House season 6.
Could the 'Summer House' stars be waiting to share their big news after season 6?
Bravo has already teased that the new season of Summer House will start by showing off Craig Conover and Paige DeSorbo's new relationship. Their romance began during the filming of Winter House in early 2021, and it will no doubt be a big season 6 storyline for Summer House.
This will also be the last season before Kyle Cook and Amanda Batula's wedding, so that couple will likely get a lot of screen time.
Meanwhile, Hubbard is calling herself a "free agent" in the new season. And Kroll will be there for more flirting. Does that mean that Radke and Hubbard have decided to keep their romance a secret until season 6 is over?
Fans will find out when season 6 of Summer House premieres Monday, January 17 on Bravo.