'Summer House': Amanda Batula and Kyle Cooke No Longer Speak to Hannah Berner, Says Her Apology Was 'Insincere'
Viewing Hannah Berner's confessionals and recent comments may have put Kyle Cooke and Amanda Batula from Summer House back to square one as the couple says they no longer speak to Berner.
Batula and Cooke fought with Berner during the summer. But the trio seemingly made up after Berner delivered a heartfelt apology to Cooke. Unfortunately, the smack talk and remarks delivered on and off the show seem to have left the couple wondering about the sincerity of the apology.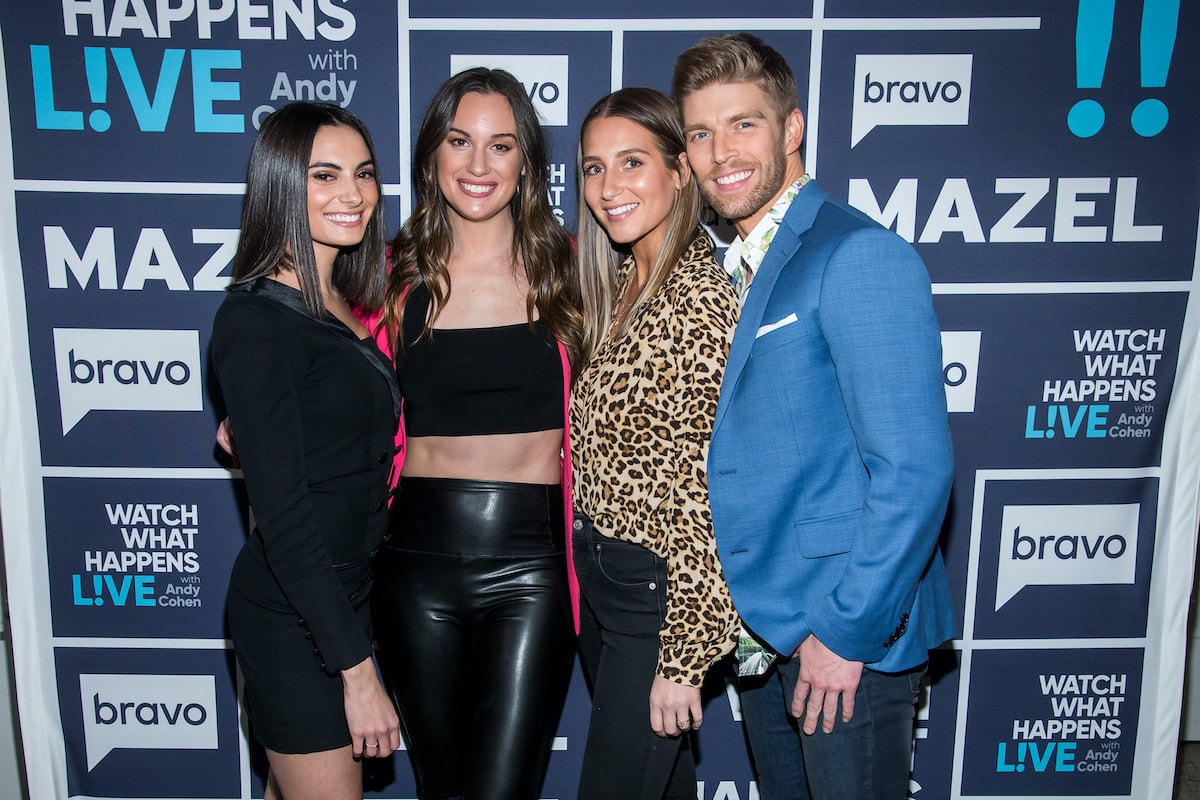 Hannah Berner told Kyle Cooke she gets paid to be his friend
"I think part of the challenge was just when you film with someone that's constantly podcasting and constantly on other people's podcasts, for better, for worse, the pot gets stirred," Cooke recently shared with ET. "A lot of s**t was talked prior to leading up to the summer, and it wasn't just about me. It was about almost everybody in the house."
Batula and Cooke also addressed Berner's recent comments on the Everything Iconic With Danny Pellegrino podcast. She asserted that Cooke told her to thank him for giving her a career. "That was after she told me she gets paid to be my friend," Cooke said to ET. "Boom. There you have it."
Cooke added that he wanted to move past the dispute and have a fun summer. "Sometimes the show goes to their head. Aside from the twins [Lauren and Ashley Wirkus], I haven't had a falling out with a single person in my entire life," he said. "So, when Hannah offered up an apology, whether it was sincere or not, I was ready to take it."
Kyle Cooke and Amanda Batula have not heard from Hannah Berner
While Cooke just wanted to move on, Batula thought Berner wasn't truly sorry for her part in the fight. "It was insincere," she said. "I don't think the rest of us really bought it."
However, Cooke said he believed Berner meant it at the time. But he says now she's been on so many podcasts, he's not sure what to believe anymore. "I mean, you referenced one podcast," Cooke said to ET. "She's been on a dozen. I mean, I don't know if she's trying to take the heat off herself…"
"I feel like Hannah has made it kind of clear how she feels about Kyle," Batula said. "Have we spoken to her? No, but based off of what we're hearing and reading, I think Hannah's maybe made it clear where she stands."
Batula added that she was truly excited when she learned Berner got engaged. But Berner never returned her call. "I was genuinely excited," she shared. "And I wanted to hear all about how it happened, and what went down, and how he asked, and how is she feeling? 'Cause I know how amazing that moment is, and how you don't want to let it go and you're on cloud nine. And she didn't answer my call and said that she was at the DMV and then never called me back."
Summer House is on Thursday at 9/8c on Bravo.