'Summer House': Andrea Denver Slams Rumor He Dated Someone Else Last Summer – 'I Didn't Date Anyone for at Least 6 Months'
Andrea Denver slammed a rumor that he was seeing someone else last summer while filming Summer House.
He commented on an Instagram rumor that "word on the street" he was seeing someone else, while at the same time pursuing a relationship with Paige DeSorbo. "Word on the street is sadly wrong," he replied on the post captured by Comments by Bravo.
"I had the toughest summer for many reasons and I didn't date anyone for at least six months," he wrote. "Review your sources please."
Andrea Denver found out about Paige and Craig in the blogs
Denver and DeSorbo started dating while filming Winter House and continued their relationship into filming Summer House. He wanted to keep the relationship casual while they were in the Winter House. But he fell for DeSorbo and wanted something serious by the summer. But between winter and summer, DeSorbo started seeing Craig Conover from Southern Charm.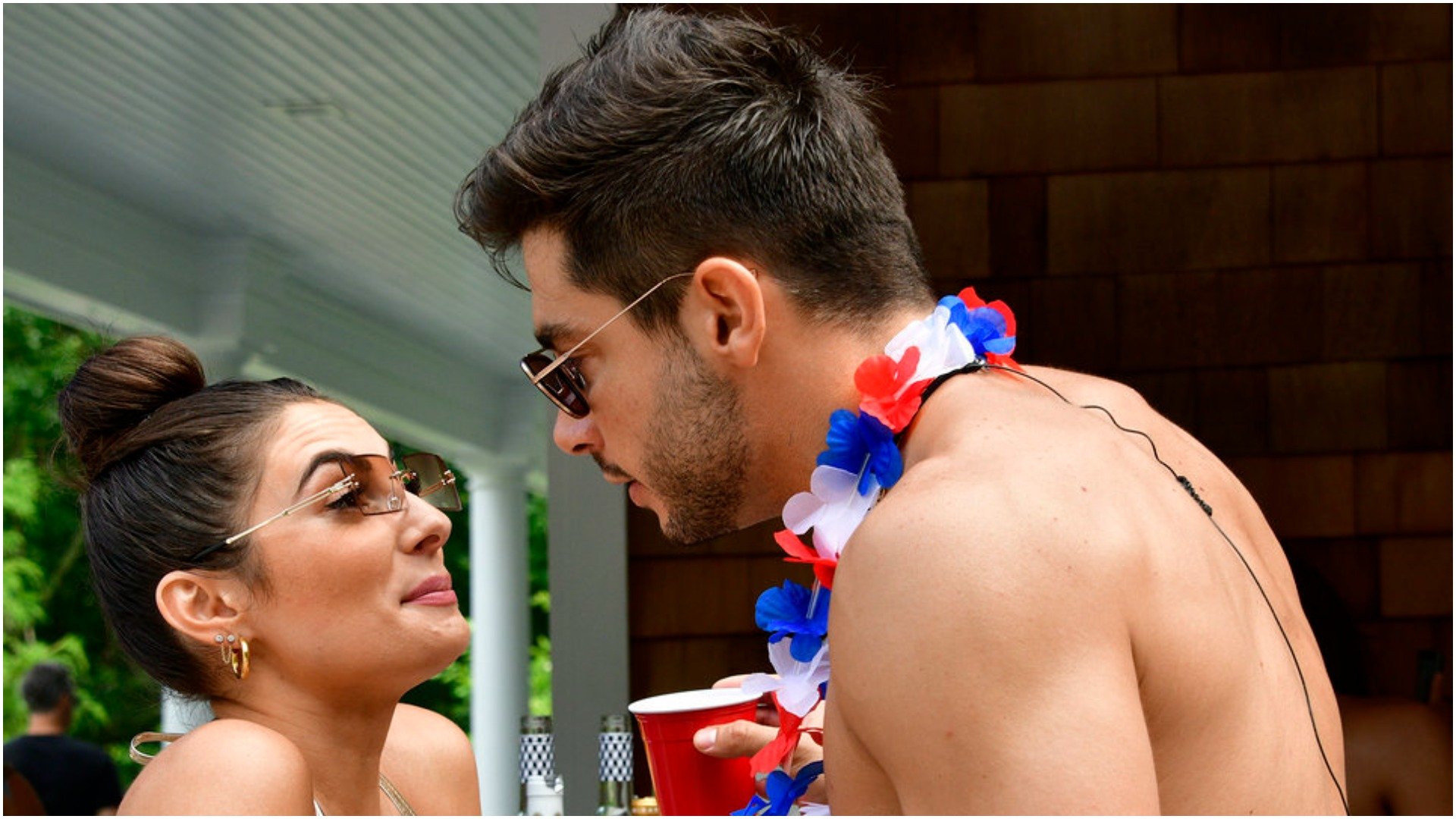 The love triangle is currently playing out on Summer House. Denver recently said he got hurt when DeSorbo ultimately chose Conover. "[I found out] basically through blogs," Denver told Page Six about how he learned that DeSorbo was with Conover exclusively. "In the meantime, Craig and Austen [Kroll] and I have a group chat, so we were talking like nothing was happening, and it was kind of awkward."
He wished his 'Summer House' co-stars would have been up front with him
He wished DeSorbo and Conover would have just been up front about their relationship in the first place. "It was just like, 'You're my friend, I trust you. I want us to be open about everything and be supportive – and not just about Paige, about everything else,'" he said. "So that was what made me a little bit upset. Like, it was really the moral side of all of it, nothing else."
Denver confirmed he is still friends with DeSorbo and Conover but doesn't speak to DeSorbo often.  "I just don't feel like texting someone that is in a relationship, because I want to be respectful," he said. "I have [had] the chance to talk to Craig more and everything is great."
Andrea is seeing someone new (and skipping 'Winter House')
Plus, Denver is dating someone. "When there's a lady involved, I'd rather be respectful, so I don't talk to Paige that much," he said. "When I saw her a few times [recently], everything's great. We still, like, joke around and stuff."
"I can't spoil too much, but I'm dating someone, and I'm really happy," he told Page Six. "I'm excited for the future. But I like to keep my feet on the ground and take one step at a time. But, you know, let's cross fingers and see what's going to happen."
He envisioned getting serious with DeSorbo on Summer House, so he is happy to have found someone special. "I've always been a family-oriented person, so I can't wait for one day to find myself in that situation [getting married] hopefully [with] the right person," he said. "It would be really nice [with her], but I want to be realistic…but it would be great."
Denver also decided to skip filming Winter House this year too. "Tomorrow, I am going to go to Hawaii to relax for a few days and I am not going to Vermont," he dished on Morgan's Pop Talks podcast. "I started dating recently and she is a very important person to me."
RELATED: Ciara From 'Summer House' Says Luke Gulbranson Wasn't Speaking to Her After 'Douchiest Guy on Bravo' Comment (Exclusive)