'Summer House': Carl Radke Says He's Been Called a 'Piece of Sh*t' While Walking Down the Street
Carl Radke from Summer House recently revealed he hit significant lows before getting sober, admitting that fans have lashed out at him for his behavior on the show.
Radke candidly shared that he's a work in progress, joking every season how he's the "new and improved Carl 2.0 or 3.0 or 4.0 …" But Radke realized that he was drinking too much and was not being his authentic self when he was blackout drunk.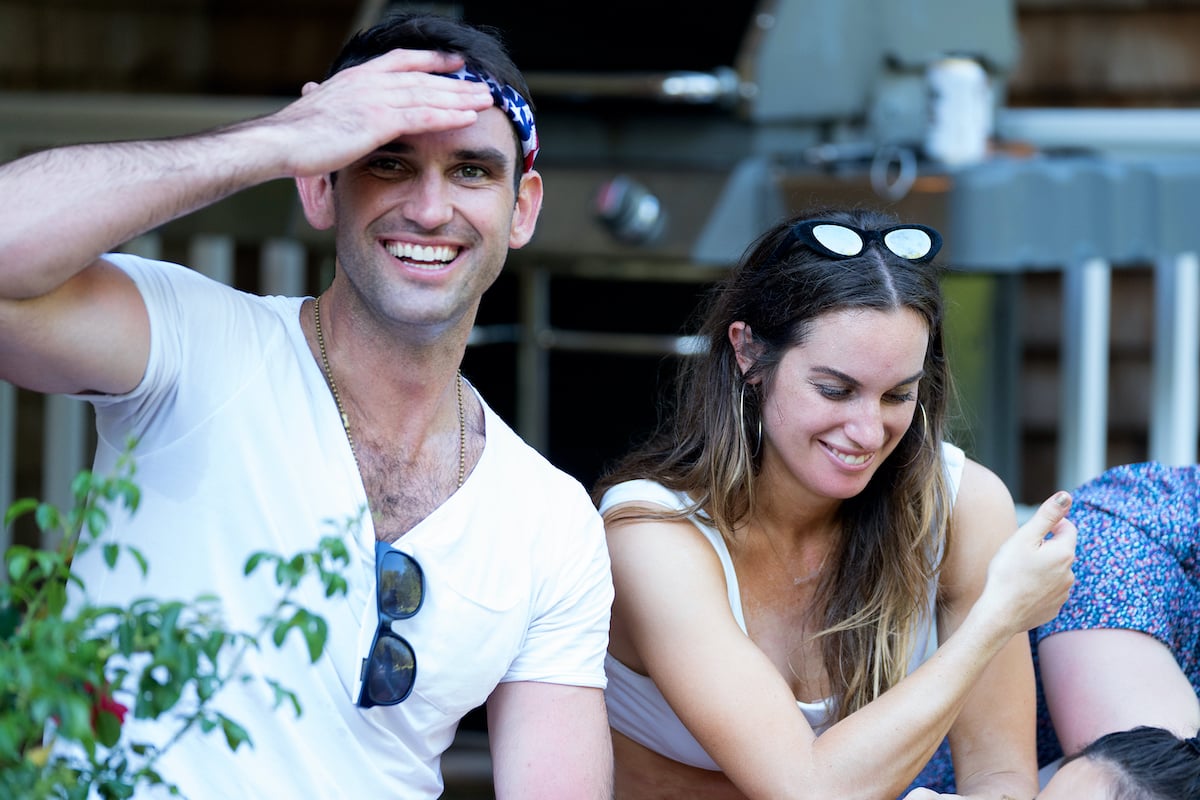 Carl Radke made significant changes for himself, not for 'Summer House'
Before the pandemic hit, Radke curbed his alcohol intake and embarked upon a health journey. But he admits getting there was painful. "When you watch yourself on TV over the last couple of years and, I mean I've been told on the street, 'you're a piece of sh*t' and an 'a**hole,'" Radke told Access. "When you get told that thousands of times over the course of five years, it takes a toll on you. So I've learned a lot by watching myself."
"I've also made changes that I need to make for myself," he continued. "And that's obviously translating to TV." Radke emphasized the changes he's made have nothing with how he wanted to come off on the show. "I've had a lot of challenges in my life, I'm very flawed," he shared. "I've got a lot of problems. So I'm doing a better job managing those things."
"But it's been quite a journey," he said. Adding, "A lot of us have pre-pandemic who we are and post-pandemic who we are. And then prior to the pandemic, I was taking better care of myself, going to therapy."
Social media was also problematic for Carl Radke
Radke originally shared that he got sober last year while Summer House Season 4 was coming to an end. "You kind of forget about the cameras to some degree, I think," he said on an Instagram Live session of Spilling the QuaranTea in April 2020. "Part of what I struggle with, and it's very clear this season, what's hard to watch … my alcohol intake."
"I had a rough summer, had some relationships kind of fall through romantically," he continued. "I think some of my behavior obviously helped that along. Also professionally I had some stuff that went on that doesn't really get shown. So I hit the bottle; it's been hard to watch, so I'm trying to make right, over the last few months. I've actually been sober."
Radke also dialed back his social media activity. "Twitter and Reddit I think absolutely hate me," he admitted. "I actually don't go on them anymore – it's actually really hard to read some stuff that people say. I mean people don't know me in person but they watch five minutes of the show, and have an opinion about you."
He also reflected on what his personality was like when he's drunk.  "A lot of us think we're funnier or we're cooler when we've had a few drinks," he said. "But with me no, it's typically I get angry and make bad decisions. So everybody listening or watching, Carl's making better choices. I'm a human being, I make mistakes, but it's been a rough season, a little bit, for me."
Summer House Season 5 is on Thursday night at 9/8c on Bravo.