'Summer House': Carl Radke Opens up About Traumatic Reveal From Season 2 – 'It Wasn't His Story to Share'
Andy Cohen asked Carl Radke to revisit a traumatic storyline from Summer House Season 2 that ended up being a big reason why Radke and former cast member Stephen McGee had a falling out.
McGee shared on camera that Radke told him that one of the best sexual experiences he had was with a man. Radke drunkenly told McGee about the encounter off camera. So when McGree brought it up during the season, Radke was totally blindsided.
Carl Radke said the 'Summer House' Season 2 share threw him for a loop
Radke opened up about the experience of having his story shared on camera during Summer House Season 2. "There is little more of this story that I actually shared back then on that program," Radke shared on the Watch What Happens Live with Andy Cohen After Show.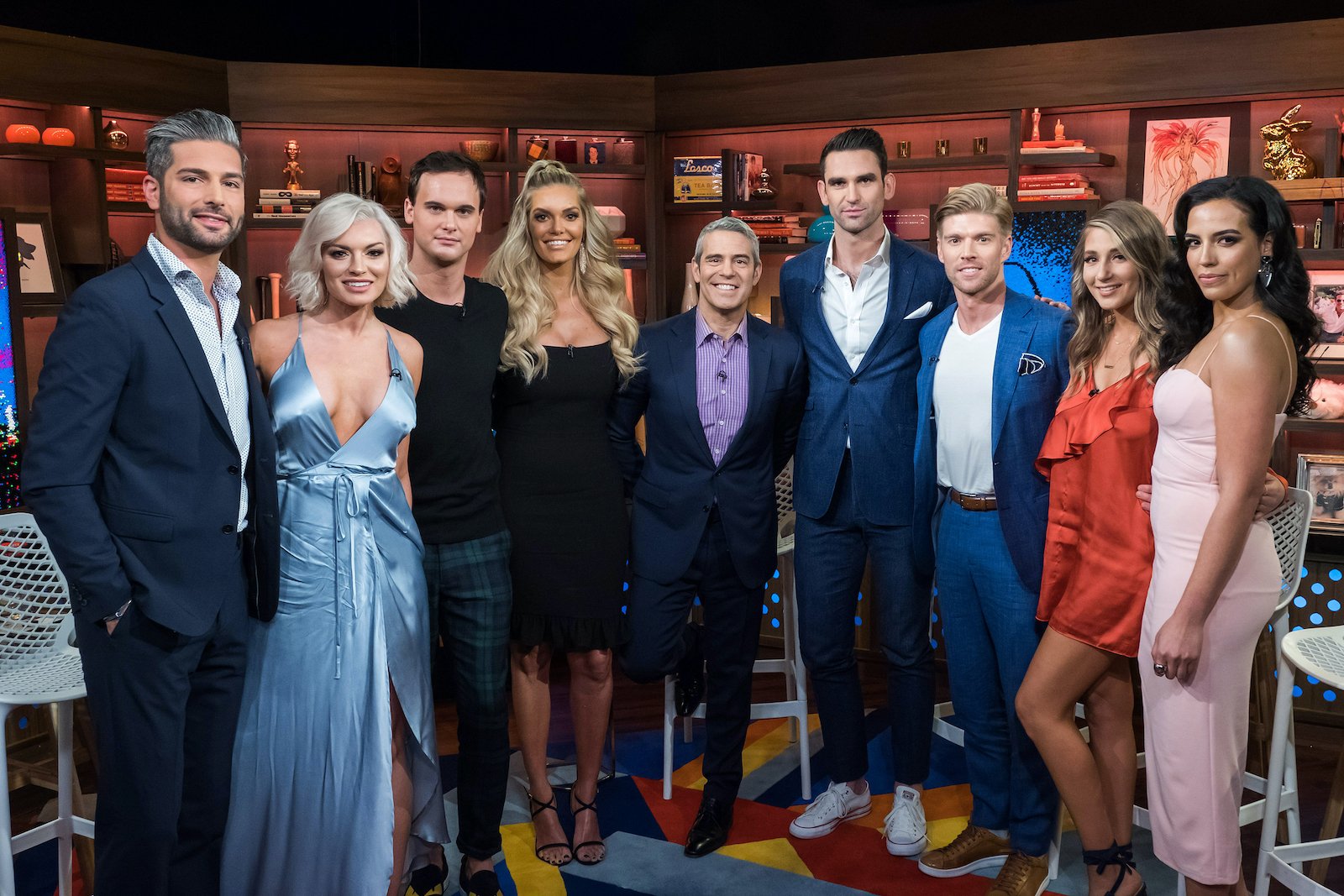 "It was an interesting situation when I was in my young 20s," he continued. "I did share it on the reunion [Summer House] season 2. But I was in a situation where I was hooking up with a girl. And there was another guy around who we were friendly with, but we were all actually working in kind of the same program. It was a show, like a stage kind of sketch show that I was in. And my scene partner and I were having fun after the wrap party at the theater in North Hollywood."
"We were smoking and drinking and doing crazy stuff, and I basically had kind of a group hook up," he said. "But at that moment, I mean, when it all went down, I was incredibly uncomfortable by it. Very confident that I'm a straight guy and I like women. It really kind of threw me for a loop after a while, so I didn't really talk about it for a long time."
The story wasn't for Stephen McGee to share on 'Summer House'
Radke said the story he shared with McGee off camera wasn't McGee's to share on the show. "And then drunkenly under the influence was sharing this with Stephen back in season 2," Radke said. "And again, what we talked about was not only just sharing it to people, but it wasn't his story to share, I guess."
"Unfortunately, he also brought something up that happened off-camera, on camera," he added. "However, you know, listen, I've come to grips with it on my own. You know, it was a tough story for me to share with the public. But I'm stronger for it. You know, obviously, I hated how it all played out with Stephen and some of that stuff."
Stephen McGee called Carl Radke a 'pathological liar'
McGee told ET that other people were around when Radke shared the story with him. "[The story] was not told to me in confidence," he insisted in a 2018 interview. "There were other people around, that [Carl] did not know! I quote, 'The best head I ever got in my life was from a guy.' I never heard the [full] story … if I had heard a traumatic story, that you say is traumatic, I have a heart. I wouldn't have told everybody. Like, I told Lauren [Wirkus] because I thought she needed to know, she's starting to date this guy and he just kinda blatantly put that out there."
"Maybe what I do, people can say it's s***-stirring, whatever," he added. "I'm always right. At the end of the day, I've always been right.
McGee then referred to Radke as a "con artist" adding that their friendship was essentially over. "Honestly, I have no idea where to go from here," he remarked. "I don't know if it's worth trying to be friends with somebody who I believe is a pathological liar. But… at least I'm not, like, mad anymore … I can go through the rest of the summer and not be mad." McGee did not return to the show after Summer House Season 2.