'Summer House': Carl Radke Told His Brother He Loved Him Before He Died
Although Carl Radke from Summer House hadn't seen his brother Curtis in years, he was able to tell him that he loved him, which would be the last time the brothers were together.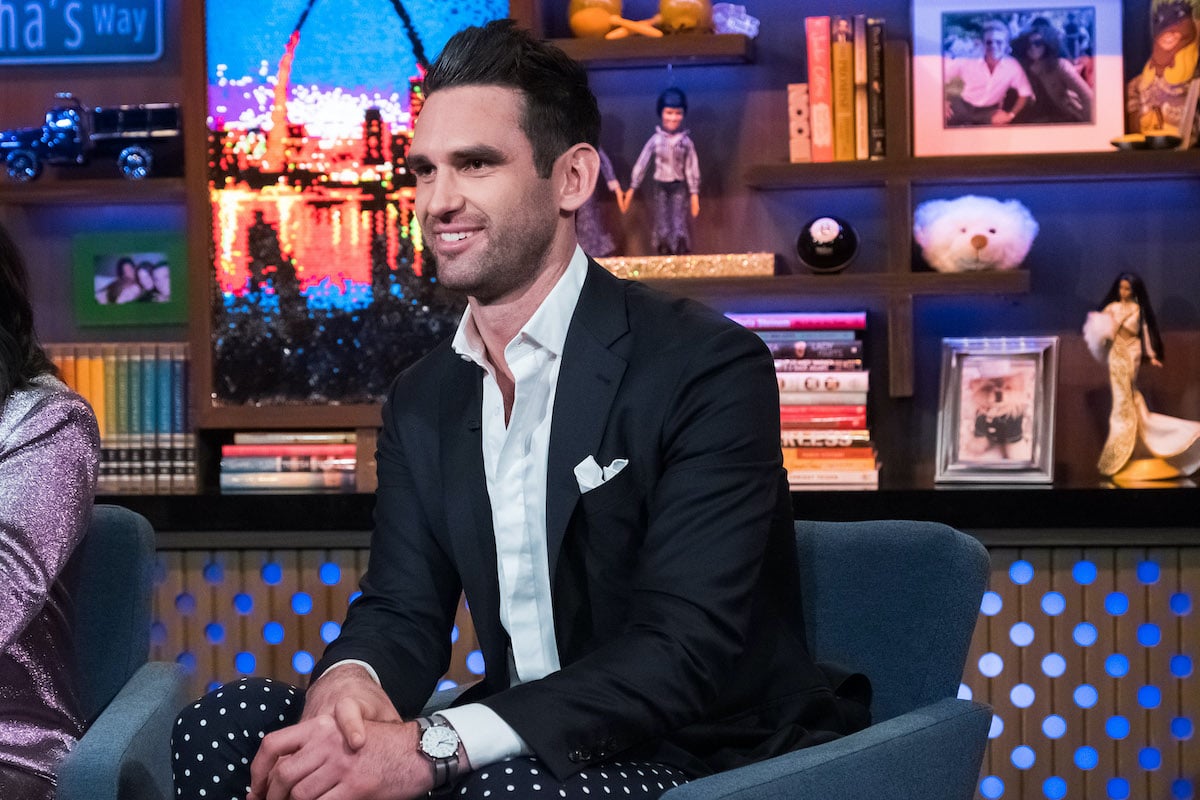 Radke's brother died only days after the family celebrated his mother Sharon's nuptials. The wedding, which the cast attended via Zoom, was featured in a recent Summer House episode. Radke recently opened up about the relationship he had with his brother and reflecting on the last time they spoke.
Carl Radke's brother died only days after his mother's wedding
"I saw him in 2017 for my grandfather's funeral and I told him I loved him," Radke told Today. "It was difficult and emotional, but it was the truth. I had no idea that it would be the last time we spoke."
Radke's brother died only days after his mother's joyous wedding. Radke's mother Sharon wed on August 1 and Curtis died on August 10. Radke went from sharing a message of happiness for his mother to mourning the loss of his brother.
RELATED: 'Summer House': Luke Gulbranson Discusses His Experience With COVID, 'I Was Scared for Me' (Exclusive)
"Curtis, I know you're in a better and safer place," Radke shared on Instagram on August 13. "My heart is in pieces. I hope you know I love you and will never forget you. Brothers fight, brothers cry, brothers battle, brothers love and brothers protect."
Carl Radke reflected on changes he saw in his brother
He opened up about his relationship with Curtis and why the two hadn't seen each other in years. "Things changed in high school," he told Today about his relationship with his brother. "We have a very competitive community with sports and academics, and I always felt like we were measured by social status."
RELATED: 'Summer House': How Wealthy Is the Season 5 Cast?
"That pressure was a lot for a 14-year-old entering high school," he reflected. "I think when you're young and don't feel like you fit in, it's easier to run with a crowd who may not be the best to surround yourself with. We definitely noticed a big change in his school work and he found himself getting into trouble a lot more."
"At the time, I did not fully realize Curtis struggled with his mental health and then soon enough his run with addictions," Radke added. "It wasn't until much later as an adult I gained better insight into what this really meant."
'Loving someone with an addiction is extremely tough,' Carl Radke says
"Going off to college allowed me space from my brother, who unfortunately was becoming worse," Radke recalled. "He dropped out of college and continued to struggle with addiction. I still cared so much about him, even though it was really hard at times. Loving someone with an addiction is extremely tough. For a long time, I felt a lot of fear and shame about my brother because of the stigma that remains around mental health and addiction."
Radke addressed his own relationship with alcohol last summer after viewing footage of himself drunk. "It's very sobering watching yourself on TV for four seasons and you have several drunken moments that are hard to remember and watch," he admitted. "Without a doubt it was a hard decision to look myself in the mirror and really examine my relationship with alcohol."
RELATED: Bravo's 'Summer House': Carl Radke Reveals Why He Got Sober and Left Twitter
Adding, "I had never ever opened up about the amount of drinking and partying I did. With all the crazy things going on in the world it was important to invest in myself with therapy and putting it out in the open that I struggle."