'Summer House': Carl Radke's Dating Advice to Craig Conover on How to Keep Paige DeSorbo Happy – Have Plans!
Carl Radke from 'Summer House' had some advice for Craig Conover from 'Southern Charm' on how to be a good boyfriend to Paige DeSorbo. And it may involve Conover moving to New York City someday.
Carl Radke briefly dated Paige DeSorbo from Summer House and had sage advice for DeSorbo's boyfriend, Craig Conover, from Southern Charm.
Radke learned the hard way that a weekend-only boyfriend didn't fly with DeSorbo. And the fact he never scheduled dates during the week was another reason their relationship never took off.
Carl Radke said Craig Conover should make plans
He had one big piece of advice for Conover. "I would definitely make sure he has plans," Radke advised Conover on the Watch What Happens Live with Andy Cohen After Show. "I know Paige likes to do dinners and travel and things. But it seems like they're already doing really well."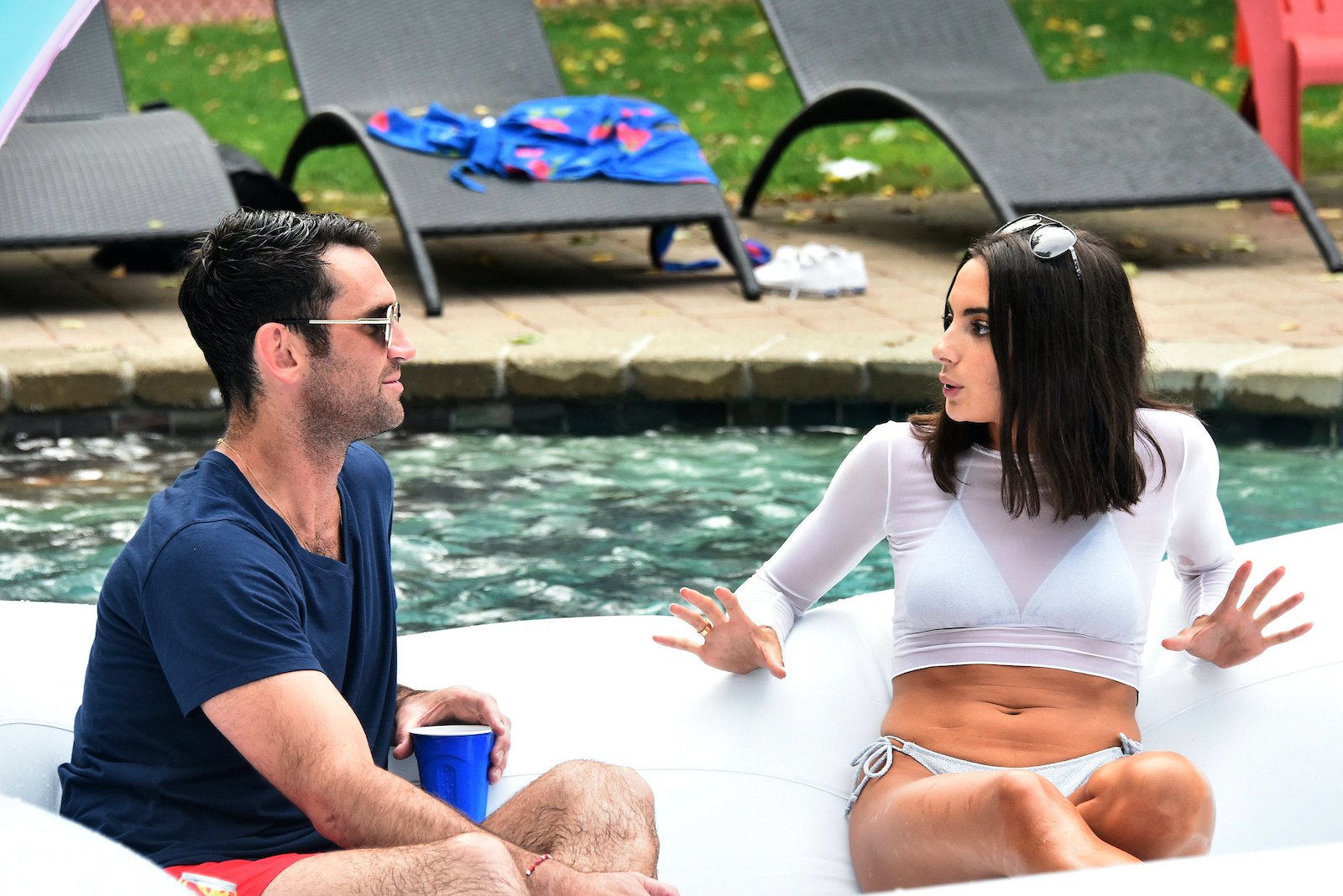 Kyle Cooke added, "Call and text during the week." Radke used to go dark during the week and it really annoyed DeSorbo.
During DeSorbo's first season of Summer House, she admitted she has some pretty strict dating rules. "I'm a really tough cookie when it comes to dating, I have a lot of rules, I have a lot of stuff," she told ET. "So, I tried to teach Carl how to date me, but you'll definitely see — I think he gets a lot better at following my rules." She added, "I definitely hold my own with that, because I feel like I did the exact opposite with Carl. I told him, you know, how I felt about him and I said, if you want to continue this, these are the steps you have to take, and this is how it's gonna go down. And if you want to do that, then cool, we'll see what happens, but, you know, men don't ever listen."
Craig Conover should reconsider long-distance
Radke added during his WWHL appearance that Conover and DeSorbo have the long-distance situation to work out too. "The next thing is they need to be in the same city," he asserted. "I mean, this long-distance thing isn't gonna work." Host Andy Cohen said that absence makes the heart grow fonder and that Conover is down in Charleston shooting Southern Charm. "He's got the pillows," Cohen said.
Cooke, who is a newlywed, agreed with Cohen. "It's a nice little escape," he said nodding.
"But Paige is a New York girl," Radke said. "Her family's very important to her. So I'd make sure, Craig if you're really wanting Paige, you're gonna need to make sure you take care of the parents." Cooke piped in, "Craig are you listening?"
Of course, family is also important to Conover. He recently admitted on his Pillows and Beer podcast that there was no way he could spend Christmas morning anywhere but home with his parents. He shared that he and DeSorbo spent Christmas with their respective families and then she came down to Charleston for New Year's Eve.
Paige DeSorbo sees a future with Craig Conover
DeSorbo recently shared how she ended up dating Conover. Going into Summer House Season 6, she was dating Andrea Denver who she met on Winter House. Denver joined the Summer House cast, but DeSorbo admitted she was interested in Conover.
"Craig and I started hanging out, and I just felt so much more of a pull to him than I did to anyone else I was talking to at the time," she recently told Page Six. "I think Andrea is amazing," she said. "I have nothing but the sweetest things to say about him. He's definitely stuck with me as a friend for a while."
DeSorbo and Conover have similar relationship goals, DeSorbo reflected. "I know that we do have similar values and look at things very similarly. So I'm not worried about, you know, big things that we would disagree on it," she said. "But I think [for] anyone to, like, move or get engaged before, like, a year of dating would just be crazy — and so not my vibe."