'Summer House' Cast Addressed Diversity Far Better Than 'RHONY,' Eboni K. Williams Says
Eboni K. Williams observed how the cast of Summer House addressed diversity and race in a healthier and better way than they did on The Real Housewives of New York City.
RHONY Season 13 was widely criticized for how the cast and some specific cast members reacted and commented (or didn't) on the newly diverse cast. Williams was the first Black cast member on RHONY and was very direct talking about race, but her words often fell flat on the cast.
'Summer House' addressed race and diversity better than 'RHONY'
Williams recently reflected on how another Bravo show, Summer House took on the topic of race and diversity. But the cast spoke openly and honestly, allowing for raw emotion and personal growth.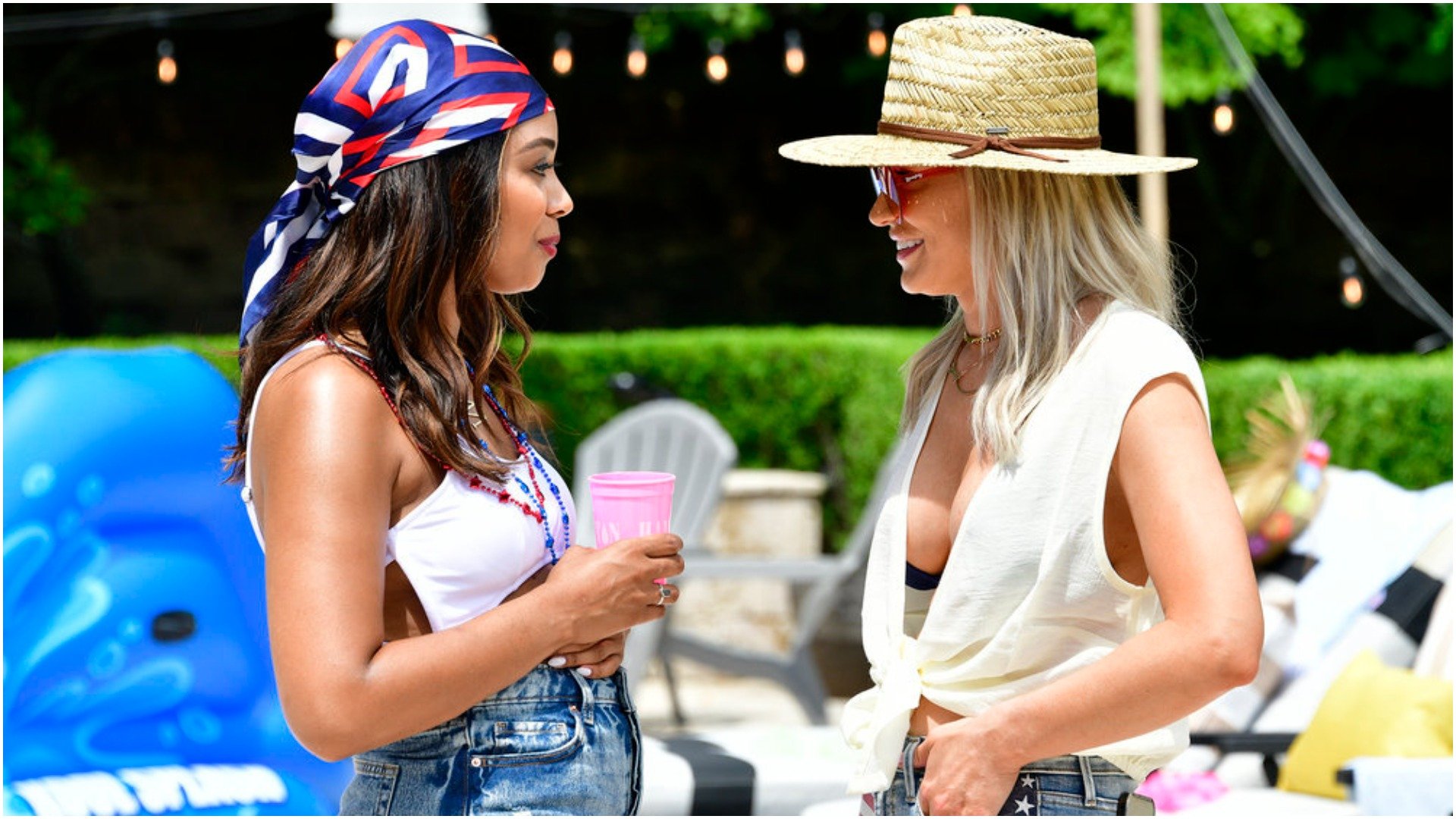 "I appreciate very much those scenes of Mya [Allen] and Ciara [Miller]," she said on the Behind the Velvet Rope with David Yontef podcast. "I very much appreciate their, their positioning and their openheartedness and sharing to their castmates. [But also] sharing with their housemates the feeling of outsideness and otherness that they have both experienced their whole lives as Black women in America and Black women in very white spaces."
"As Black women in a highly visible white social circle, that was very important work that they did there," she added. "I also think their castmates were able to hear them and sit with more reception to them because they were crying."
Their delivery made the difference
The two Black women in the house Maya Allen and Ciara Miller opened up to the rest of the house of all-white friends. They often felt somewhat displaced, especially when Andrea Denver called Allen the wrong name. Hearing that was triggering.
Williams said Allen and Miller's approach was perfect. "I think when people start with the emotional plea versus the kind of more even-handed cerebral let me walk you through the systemic thing that's happening here. And I think people sit in a posture of defense. I think they clam up and I think they get very hostile towards the messaging."
But, "When the messenger is literally sitting there with a face full of tears and pleading for acceptance and acknowledging you as a gatekeeper that holds the keys to their social admittance, to a space that they dominate. It's a lot easier to hear that and be sympathetic to that," she said.
'RHONY' will still be different from 'Summer House'
While Williams appreciated what happened on Summer House, she's not confident that will ever occur on RHONY – at least not in the way it was addressed during season 13.
"I, more than anybody want to be able to tell more stories than just the racial reconciliation of 2020, I want to get into the fun," Williams said.
"I'm building out professionally that I want to like show how the sausage is made," she added. "Because I think right now a lot of Housewives, and I give them kudos and respect, but it's like, we're seeing the product when it's already ready for market or it's frankly already on a shelf." 
"Remember the good old days of Skinny Girl where there were like whole episodes about the logo and the branding and kind of like friends offering, like going to the factory?" she asked. "Like I think that's dope for young women in particular, young people watching is, anybody can see the product when it's already making millions of dollars. Let's go through the process of building a multimillion-dollar empire."