'Summer House' Cast Is Everyone Versus Luke Gulbranson, Plus Is Lindsay Hubbard Pregnant?
If Summer House hasn't been hot enough, the midseason trailer shows that an explosive fight breaks out and it's everyone versus Luke Gulbranson.
The fight context isn't readily apparent but Gulbranon hooks up with Lindsay Hubbard and the cast wants to know if they had sex. Meanwhile, Hubbard confides in Danielle Olivera that she hadn't gotten her period and is seen taking a pregnancy test. Ultimately, a brawl unfolds by the front door of the house that is so extreme the production crew has to get involved.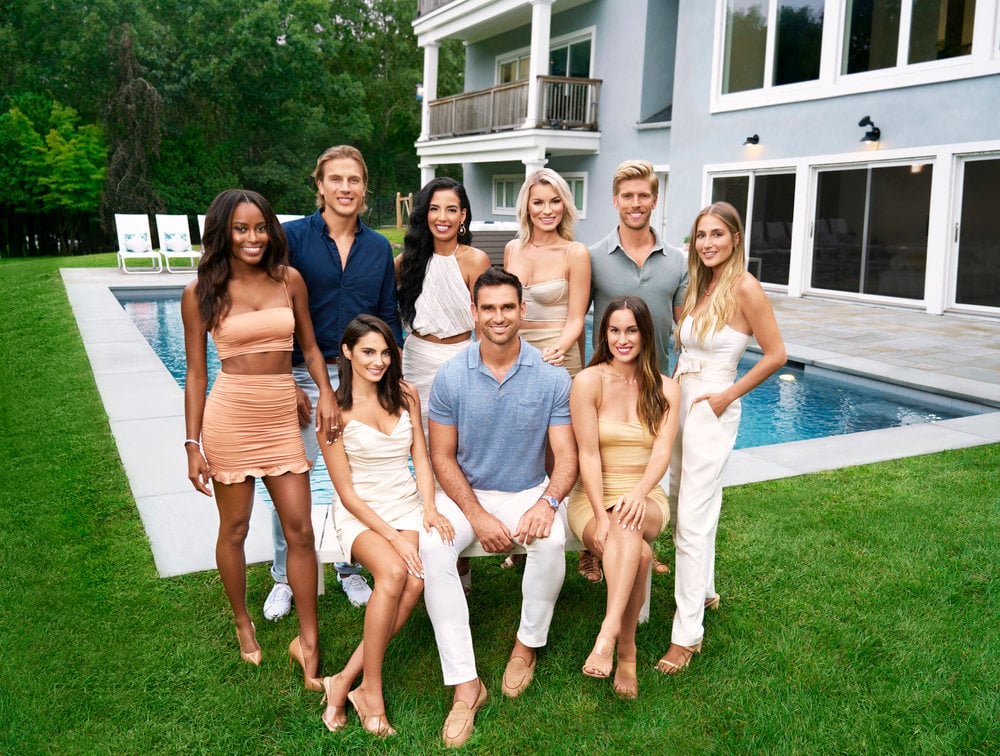 Is Lindsay Hubbard pregnant?
"Lindsay f**ked Luke," Hannah Berner is seen telling Paige DeSorbo. Berner may not be too upset because she also welcomes boyfriend (and now fiance) Des Bishop to the house.
While Hubbard admits to hooking up with Gulbranson, it is not apparent if the pregnancy scare was a result of her night with Gulbranson or when she was with ex-boyfriend Stephen Traversie. Traversie stormed out of the house during the latest episode when his birthday dinner fell short for Hubbard.
Does Hubbard have any regrets about hooking up with Gulbranson? "I absolutely adore Luke," she recently told Style Caster. "He's a genuinely good guy. I think he tends to get himself into some messy situations with girls and I'm no exception to that. You're going to have to wait and see how that unfolds for yourself. Listen, we all do crazy things. We're all human. I don't regret anything, let's just say that."
Why does everyone fight with Luke Gulbranson?
Carl Radke is seen telling Gulbranson that Ciara Miller is great but they've had "zero relationships." Later Gulbranson seemingly has had enough and tells Radke to "check your tone with me, bro, don't talk to me like that."
Radke's response? "Don't talk to me like that jackass," Radke shoots back at Gulbranson. So was the fight between Radke and Gulbranson? Not really as it seems as though the entire house gets involved.
Miller yells at Gulbranson he's the "fakest person in this house" which is why he's "walking away." Kyle Cooke is also going after Gulbranson. "Admit you love controlling females," he screams at Gulbranson while fiance Amanda Batula tries to drag Cooke back by his shorts.
Walking away is not what Gulbranson does. He screams at the cast, "let's f**king go!" The masked-up production crew scrambles to control and defuse the situation but it seems to be too late.
Lindsay Hubbard remembered the fight and how it got physical. "There was blood," she told ET. "I don't know how there was blood. There was a lot of, you know, boys talking through the walls to each other, a lot of yelling from the upstairs to the downstairs, and I was just in my room enjoying a cocktail."
But then somehow she got dragged into it and tried to break up the fight. "I, like, body-slammed Kyle against the front door of our house," she recalled. "I was just like, no, no, no, no, no!"
Summer House is on Thursday at 9/8c on Bravo.