'Summer House' Cast Reveal Biggest Reunion Topic Will Be 'Hannah, Hannah and Hannah'
Hannah Berner will be a hot topic during the upcoming Summer House reunion. Bravo shared an interview with the cast and the majority have a score to settle with Berner.
"I mean, listen, the list is long, but let's be real," Luke Gulbranson said in a Bravo Insider video. "Yeah, I would love to clear some things up Hannah today." Berner lashed out at Gulbranson early in the season, accusing him of leading her on. But as the weeks dragged on, the house learned that Berner was actually dating Des Bishop all along. Bishop and Berner recently announced their engagement.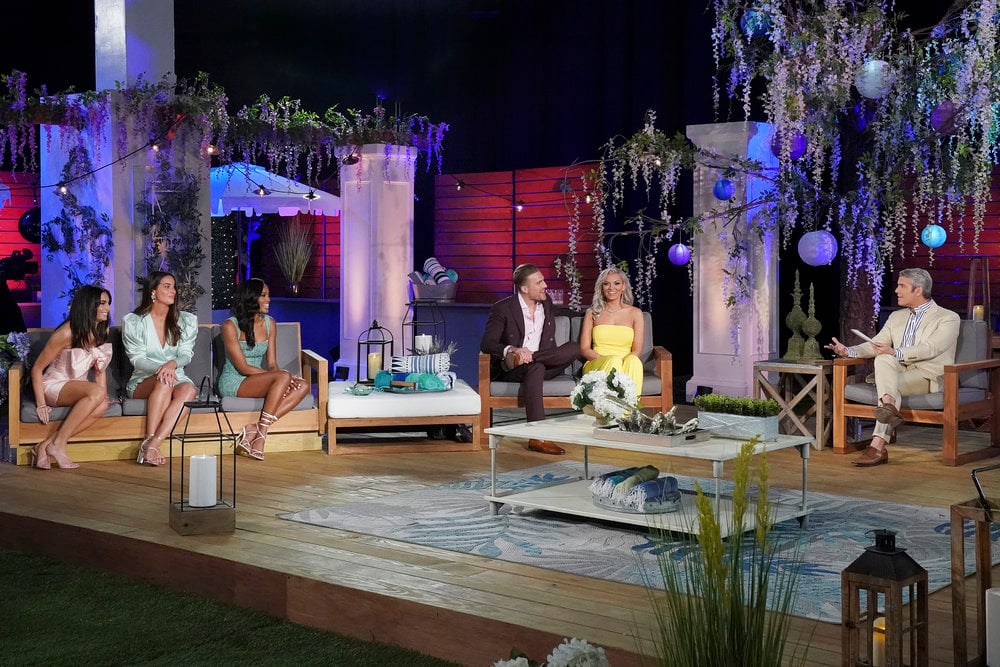 Hannah Berner will definitely be in the hot seat
"It's nerve-racking getting a group of friends together that haven't seen each other and clearly have some things to discuss," Carl Radke said. "The biggest topics today will be Hannah, Hannah, and Hannah." Gulbranson agreed with Radke, echoing Berner's name.
Kyle Cooke described the fallout with Berner, sharing she's been silent since the cast wrapped filming. "I've been in touch with everybody since we left the house," he said "But communications abruptly stopped in our group chat when the season started to air. Gee, I wonder why."
"And I haven't really been in touch with Hannah since," Cooke said. "Last time Hannah and I had a text exchange would probably be pre-summer. It's either group chat or now …nothing. It's very rare for the Summer House group chat to go silent because we're a family. And it was basically silent all season long. I think that says something."
Paige DeSorbo has a message about Hannah Berner
Amanda Batula also wants to talk to Berner. She was often in the middle of Berner and Cooke's fights and usually ended up bearing the brunt of Berner's anger. "I'm really nervous. I feel like I didn't have any beef really with anyone." But she said, "I feel like there's going to be a lot of conversations about my relationship with Hannah and our friendship and where we stand." Cooke added that the only thing he has to clear up are all the "lies that Hannah has been spewing as the season has aired."
Berner said she felt good going into the reunion. "I feel like cause a pandemic, we haven't been able to see each other," Berner said. "And so much is just like, you know, people hating on social media, even your friends. And it's better to be in person, to be able to be mature and talk things out. Since filming, I've been in touch with everyone except Luke and Kyle. Kyle, we were good until I got engaged, and then no. It's so weird."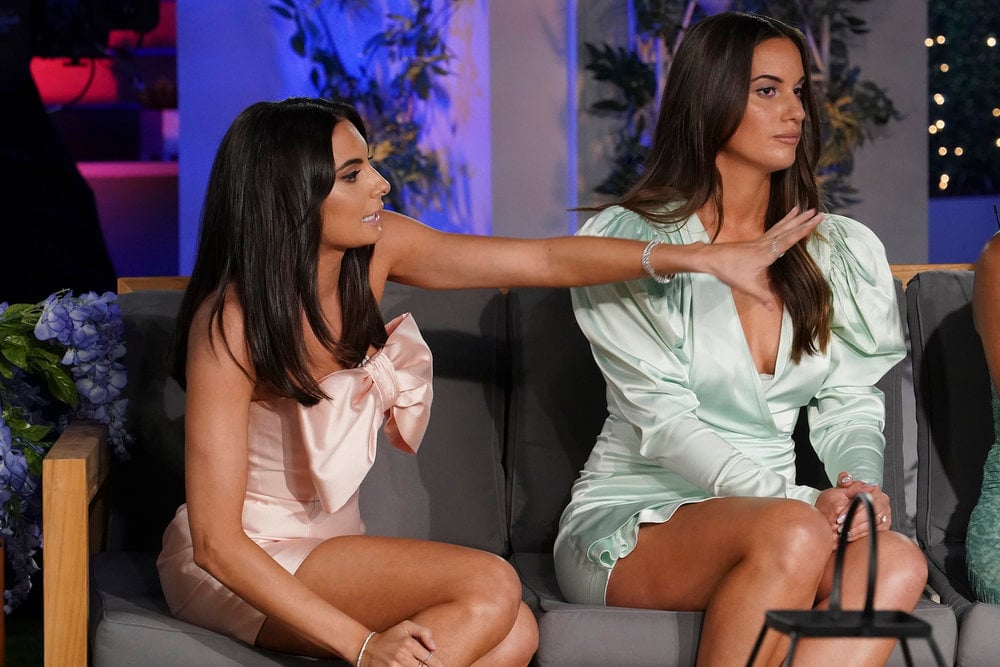 Gulbranson added, " I've been in touch with everybody besides Hannah. Listen Hannah put me through the wringer. I don't think that I could feel anyway. I mean, I'm not nervous in the sense of like, what else is she going to say or do to me?"
As for Paige DeSorbo, she wants people to know, "Hannah's not a b*tch."
Part one of the Summer House reunion airs on Thursday, April 29 at 9:15 EST on Bravo.