'Summer House': Ciara Miller Regrets Not Hooking up With Carl Radke
Ciara Miller from 'Summer House' would have liked to see where a romance with Carl Radke could have gone last summer. But she admits he may not have been in the right head space for love at the time.
Ciara Miller from Summer House came clean when it came to Carl Radke, and admits she regrets not hooking up with him last summer.
Miller appeared on Watch What Happens Live with Andy Cohen after the Summer House Season 5 finale. Fans asked her if she regretted not hooking up with Radke and did she know he was interested in her. "Do I regret not hooking up with Carl?" she pondered. "Yes. Of course. I mean, look at the man.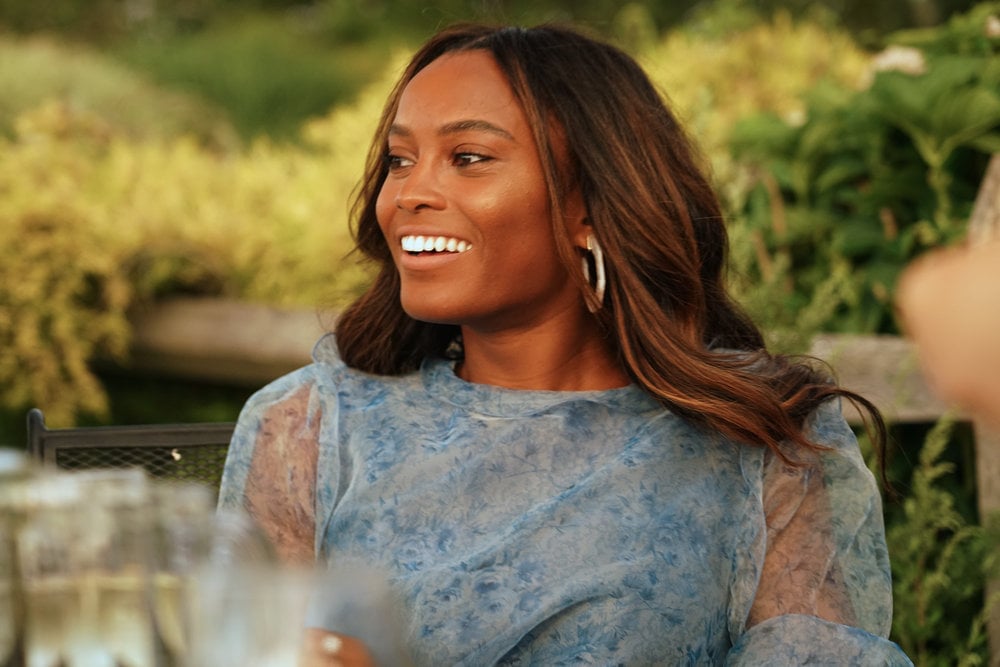 Ciara Miller and Carl Radke had chemistry
"But I don't know if he was in the space to hook up with anyone," she continued. "I didn't know that he was as interested, actually during the summer."
Miller definitely caught Radke's eye last summer. But Miller was right about his headspace. Shortly after the summer began, Radke's brother unexpectedly died. He left the house to attend the funeral and admitted he struggled after he returned to the house.
Since leaving the house Miller was linked to Austen Kroll from Southern Charm. She laughed at the question that they dated, sharing that they are friends but there was no romantic connection.
Paige DeSorbo was another person on Carl Radke's radar
Paige DeSorbo was another cast member who Radke expressed interest in as the twosome dated briefly in the past. DeSorbo's interest was invigorated this summer when Radke returned to the house with a new attitude and sober. But she was still in a relationship with Perry Rahbar at the time. DeSorbo and Rahbar have since split.
"We've always had good conversations," Radke told ET about his interactions with DeSorbo. "You would have seen me just kind of like, 'Hey, I'm not telling you to break up with Perry by any means. I just think if you're having these feelings, it's coming from a real place. I think you should really go for your career and keep doing your TV hosting and fashion stuff.'"
"I'm just trying to promote her and make her feel good about what she's doing with her career, because I think some people are like, 'Move to Miami, marry Perry. Like, [lock] it down.' So I'm just trying to give her some other opinion," he added.
Carl Radke is moving slowly when it comes to dating
Radke said anything is possible for potential mates. But he added that the person needs to be OK with his sobriety. "I don't need her to be sober," he said. "I just need her to be OK with me being sober. Other things, I need a sense of humor. I need somebody who's also intellectual and can have a deeper conversation. …. It's all on the inside and things I like, but obviously I need to be attracted to them on the outside."
He also admits he's having an odd moment being so sought out on the show. "I'll be honest, it's uncomfortable a little bit," he admitted. "I was never, ever viewed by anybody as like, 'That guy's hot…' It was just like, 'Oh, he's a guy. Like he's fun. He's cool.' No one has ever like, up until my later 20s was like, 'Hey, you're a good looking guy.' I was incredibly insecure growing up. I was a late bloomer. I've had screwed up teeth in the past. I'm blown away by people saying that. I think it's a reflection of just taking better care of myself and what's going on internally, but it's still the same Carl."