'Summer House': Ciara Miller Reveals Luke Gulbranson 'Ghosted' and 'Blocked' Her for 8 Months
Alls well isn't ending well for Luke Gulbranson and Ciara Miller from Summer House. Their friendship has gone sour, plus Miller revealed during the season 5 reunion that Gulbranson ghosted and then blocked her for several months.
Miller shared the timeline when it came to her relationship with Gulbranson. "Truthfully, after the second Minnesota trip, I was abstinent for like a year and a half almost after that," Miller said during the reunion. She shared this after it was revealed that she and Gulbranson had a very steamy romance prior to the trip.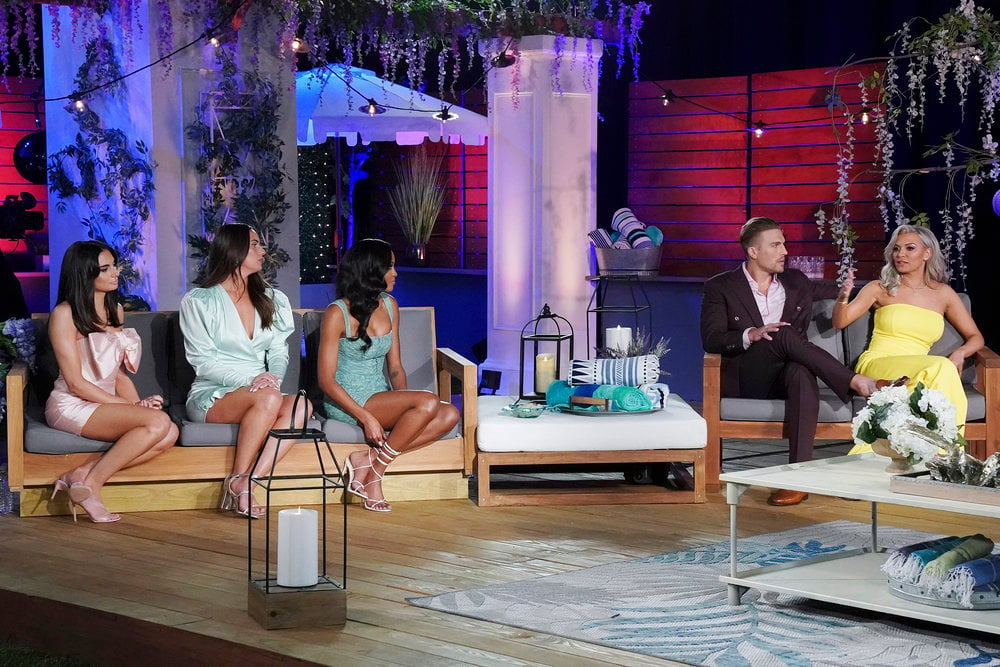 Why did Luke Gulbranson block and ghost Ciara Miller?
Lindsay Hubbard turned to Gulbranson asking him what did he do to Miller. "Naw, I didn't do sh*t," Gulbranson said.
"It was just like purposeless sex," Miller said. "We were both rebounding off of each other. It just kind of made me sit in myself for a minute. And make me realize that I needed some solitude."
Gulbranson reacted by saying he thinks it takes a lot of discipline to be abstinent. "And I give her respect for it," he said.
While Miller said she and Gulbranson had fun together, they weren't in the same place emotionally. "And then truthfully, like after the second Minnesota trip, I got ghosted and he blocked me on all social media platforms for like eight months," Miller revealed. "And I didn't hear from him."
Is there hope for a friendship between Ciara Miller and Luke Gulbranson?
Gulbranson doesn't deny he blocked Miller. "Like she said, we were rebounding," he said. "I had gotten back together with my ex girlfriend. And I didn't think it was healthy for us to continue to talk."
Host Andy Cohen wondered why Gulbranson didn't just communicate with Miller instead of ghosting and blocking her. Gulbranson said he ended up explaining himself, but it was after the fact. "I apologized to her," he said. "If I could go back and do it differently, 100%, I would."
While Gulbranson and Miller arrived at the house together, they didn't exactly leave as friends. And now … "I was a bit frustrated after the communication between her and I this summer," Gulbranson said. "But like I'll be cordial but being friends right now is like I'm indifferent."
Miller shook her head in agreement. "I wish you nothing but the best," Gulbranson said to Miller.
Miller seems pretty indifferent about Gulbranson too. "I don't care," she told We Should Talk, In the Know. "I'm so done with anything that has to do with Luke potentially banging somebody." Adding, "I'm like, 'Good, great, good for you, awesome. I'm cheering you on!' I could see it, I could not see it… whatever." Rumors that Gulbranson and Hubbard hooked up were floated around the house.
Part 2 of the Summer House reunion airs on Thursday, May 6 on Bravo.