'Summer House': Craig Conover and Kristin Cavallari Denied Hooking up in the Past – but He Just Admitted He Did to Paige DeSorbo
During the latest episode of 'Summer House' Craig Conover from 'Southern Charm' admitted he had hooked up with Kristin Cavallari after they both denied it in the past. But what does that mean for girlfriend Paige DeSorbo?
Did they or didn't they? After Kristin Cavallari and Craig Conover from Southern Charm denied that they hooked up, Conover just admitted to girlfriend Paige DeSorbo that they did on Summer House.
During the latest Summer House episode, Conover visited DeSorbo in the Hamptons. But their evening of fun was destroyed when the friends noticed DeSorbo and Conover were getting especially cozy while rumors swirled that Conover or Austen Kroll had hooked up with Cavallari.
Lindsay Hubbard said she heard Conover hooked up with Cavallari, which upset DeSorbo. Finally, DeSorbo confronts Conover and he becomes angry, referring to Hubbard as the "biggest loser in the world." But eventually, he comes clean, admitting that Kroll is jealous that he was the one to hook up with Cavallari.
Craig Conover admitted to Paige DeSorbo he hooked up with Kristin Cavallari
DeSorbo and Conover get a moment alone, which is when Conover admitted he and Cavallari hooked up. "Lindsay was like on the whole car ride with Austen … she was like …who was Kristin hooking up with, Craig or Austen?" DeSorbo says to Conover.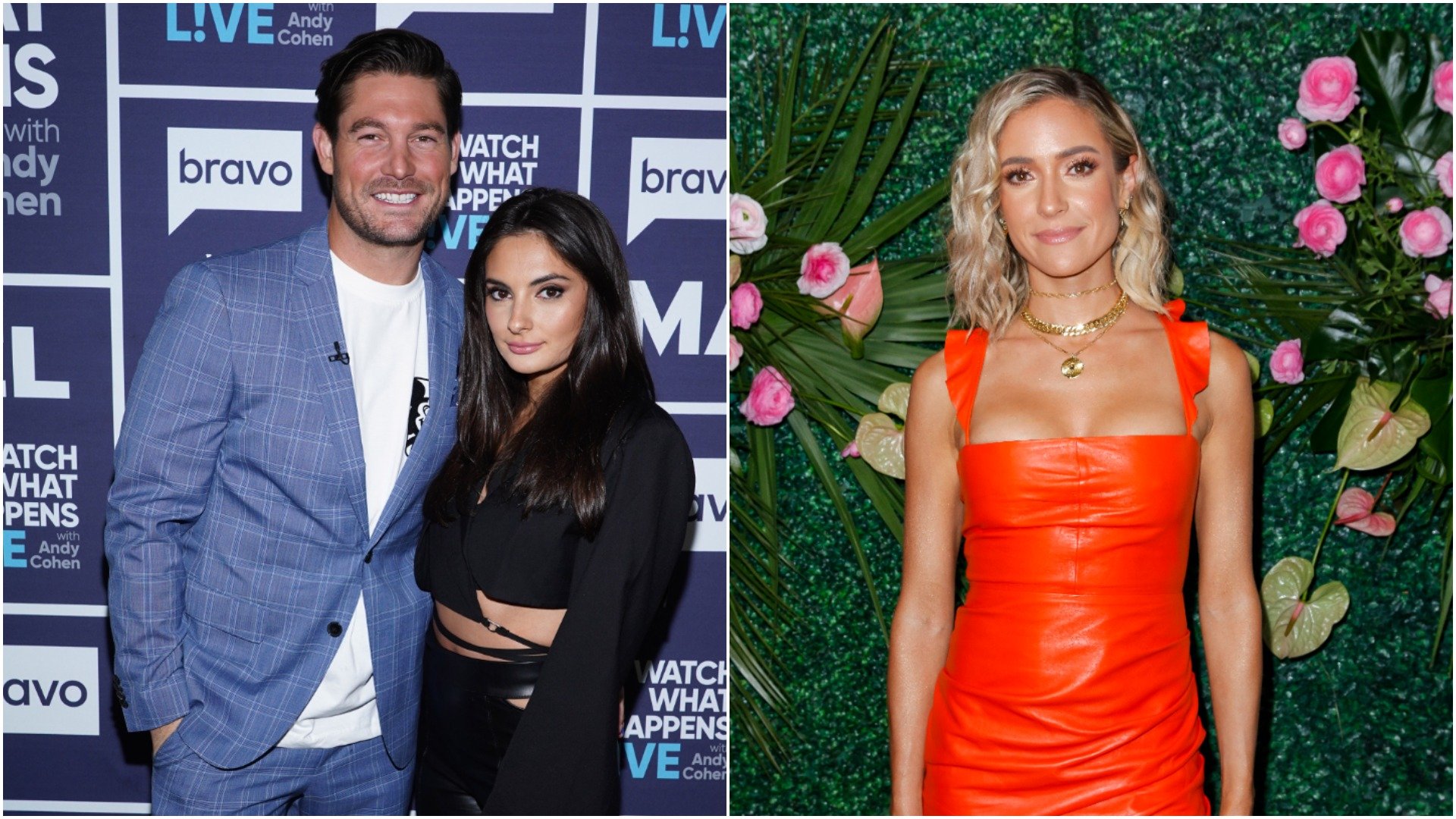 "And he hates it," Conover says to her. "He hates that I was making out … I've hooked up with her before." Conover notices that DeSorbo looks sad. "Why are you getting teary-eyed?" he asks her.
She says, "I look like I'm in this love triangle that I didn't ask to be in." Conover insists it doesn't look like that at all.
DeSorbo's last question before the episode ends: "Are you still f****** her?"
Kristin Cavallari said she and Craig Conover (or Austen Kroll) were just friends
Rumors about Cavallari, Conover, and Kroll were at its height during the summer but also during the latest season of Southern Charm. But she denied any romance with either Southern Charm cast member.
Cavallari took to Instagram to deny any romance with Conover or Kroll. "I do not feel like I owe anybody an explanation — normally I don't comment on this stuff," she shared in an Instagram Story video in July via Queens of Bravo. "However, these rumors have been going on for about a year now and some Instagram gossip page is saying that I'm involved in a love triangle, which is not true."
"I haven't been involved in a love triangle since I was in high school," she continued. "I'm not dating anybody. These two guys that I've been linked to for the past year are my friends — that's it. I've never dated either one of them. I can guarantee that I'm not going to date either one of them. It's possible for a grown woman to be friends with a grown man."
Craig Conover also said he was just friends with Kristin Cavallari
Cavallari joined Conover and Kroll on their Pillows and Beer podcast in Feb. 2021 and he denied they had a romantic connection. Conover admitted he had a boyhood crush on Cavallari but they were not dating.
"Speaking of [Kindergarten] crushes," Conover recalled. "It was really funny because I grew up watching Kristin's shows like Laguna Beach and then The Hills."
He also joked about sliding into her DMs and Cavallari gave him a hard time with how he used the term. "Justin and I came to Charleston, and Craig I have to call you out," she joked alongside friend and business partner Justin Anderson. "Because I feel like this whole sliding into your DM thing is you doing damage control at home and I totally get why you need to do that."
Conover replied, "It was never meant to be insinuated like that [romantically]. Or maybe I don't understand the term."
So what is the real story? The Summer House episode ended with "to be continued"…