'Summer House': Danielle Olivera Dishes About Boyfriend Chef Robert Sieber: 'When a Hot Chef Comes to Your Table, You Notice' (Exclusive)
Danielle Olivera from Summer House dished about how she met boyfriend Robert Sieber, revealing that she found love in the time of COVID-19 (coronavirus).
Olivera started her summer at another Hamptons share, which is when she met Sieber, who is a chef at a local restaurant. "I was just kind of like, no expectations," she told Showbiz Cheat Sheet. "I was single and happy to be single, especially during a pandemic." But during a private dinner where Sieber was the chef, she couldn't take her eyes off of him. "We met through there and that was right before moving into the Summer House," she revealed.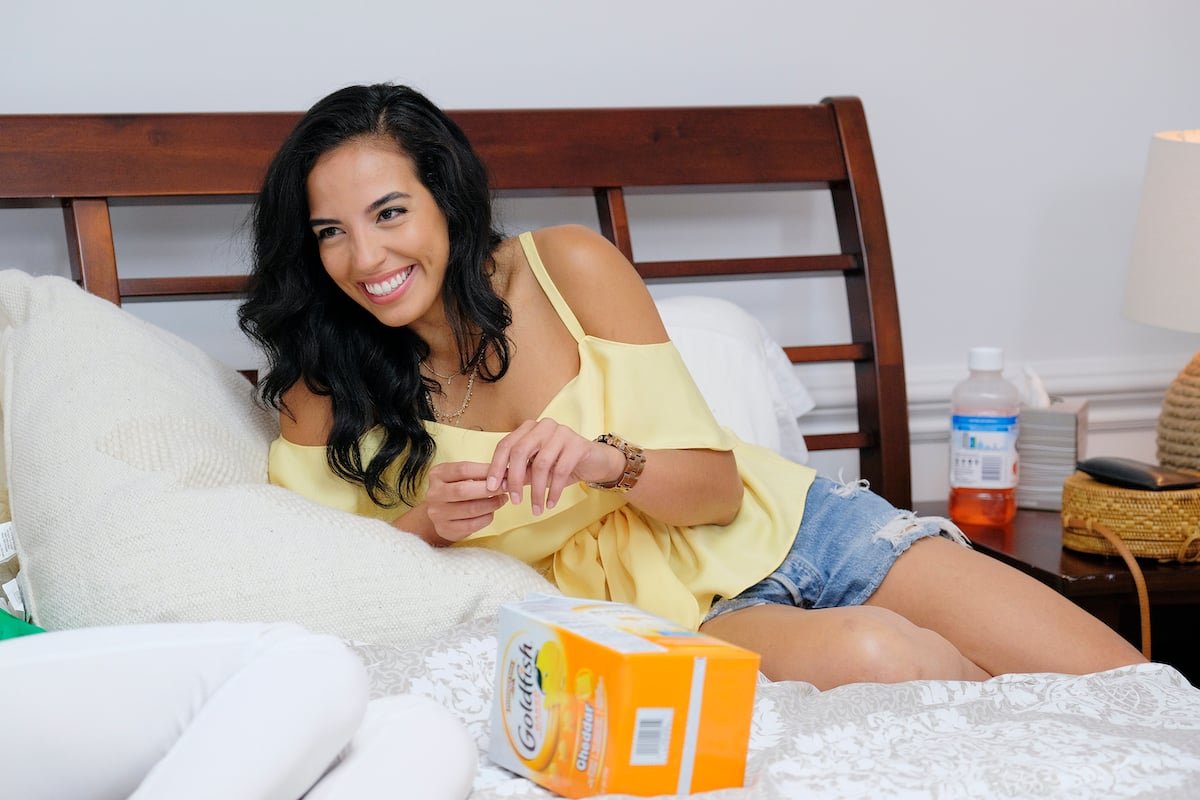 Will Robert Sieber appear on 'Summer House' this season?
Olivera said she was struck when Sieber came to their table. "When a hot chef comes out to your table, you notice," she exclaimed. "I didn't know what was going to happen, but I knew that I really, really liked him. And so here we are."
Because they had just started dating, Olivera didn't want to throw Sieber into the chaos at the Summer House. "But he was such a trooper," she said. "I was in the house for so long and we were just having phone conversations I guess the old-fashioned way." Cameras captured her talking to Sieber on the phone, but producers referred to him as a friend at the time.
She admitted that being involved with someone on a popular reality show had to have been a bit of a minefield for Sieber to navigate. "He's such a good sport," Olivera laughed. "And he had met Lindsay [Hubbard], my best friend, before coming out to the house. And they're friends. They text each other on the side, like it kind of just worked out. And I'm so fortunate he just meshed with everyone so well."
Previews show that Sieber eventually makes an appearance at the Summer House. "Yeah, he was freaked out about going into this," she admitted. "And also he was like, 'You didn't tell me about this Luke [Gulbranson] situation.' I'm like, 'I'm pretty sure I did.'" During the first episode this season, Olivera shared that she and Gulbranson hooked up after a 2020 New Year's Eve party.
Are Danielle Olivera and Robert Sieber still together?
While the couple is happily together, Sieber continues to deal with the fallout COVID imposed upon his industry. "We don't know what's going to happen next, really," she admitted. "It's like a day-to-day situation. But I think we're just trying to make the most of it. And he's a chef so when he does go back to work will I ever see him again? I'm gonna milk it for what it's worth and try to see the positive side of all of this."
Olivera and Sieber seem happy in love. He crafted a sweet birthday post for her in December. "Happy Birthday to the best girl a guy could ask for. Today, like the rest we celebrate you, and how happy I am to have met you. Love you baby," he wrote on Instagram.
In February, the couple's bond seemed to have grown even stronger. "You're my favorite @robertsieber thank you for sharing your life, your heart, and so many laughs with me. I feel so lucky to know and be loved by you. Yes, this is your very late birthday post," she shared on Instagram. "I love you."
Summer House airs Thursdays at 9/8c on Bravo.