'Summer House': Danielle Olivera Says Lindsay Hubbard Never Tried to Hook Her Up With Luke Gulbranson: 'That Was All Me'
Despite being filmed in the summer, the Summer House was extremely chilly when Hannah Berner and Lindsay Hubbard reconnected.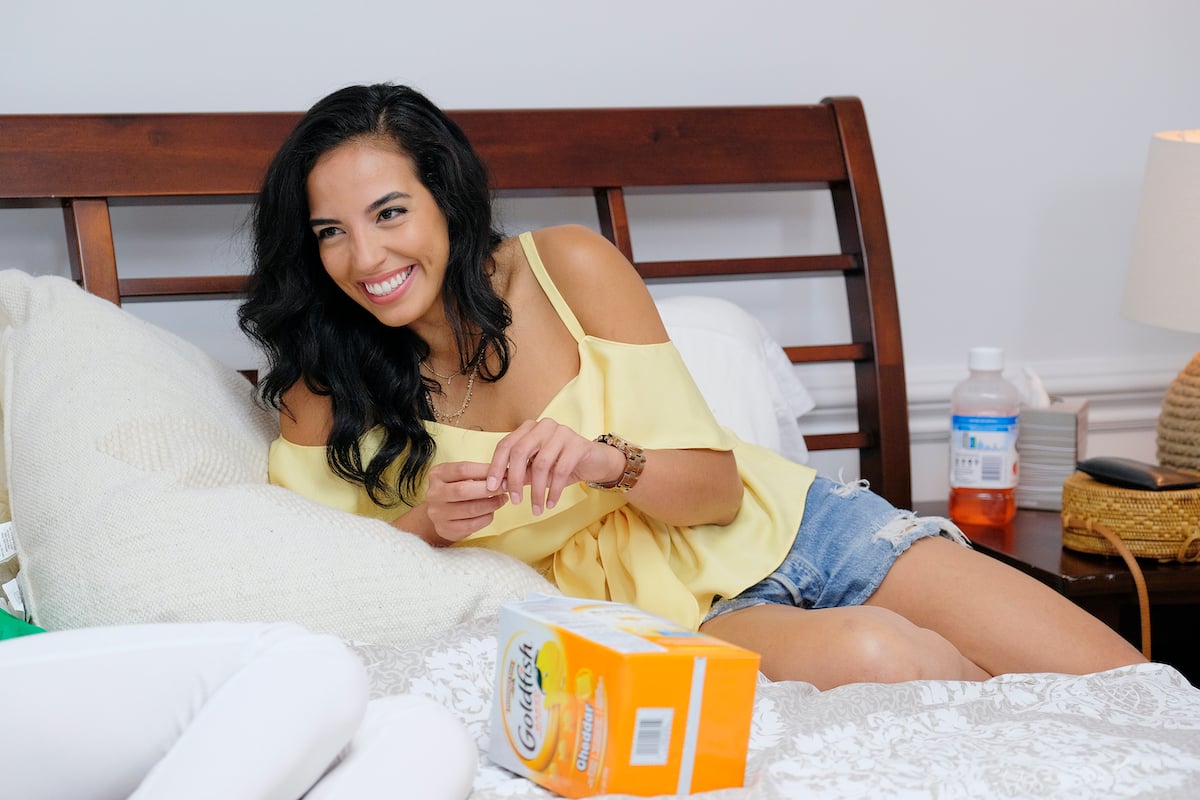 Hubbard immediately retreated when Berner arrived, giving her more than just the cold shoulder. Why the ice? Berner revealed that Hubbard blocked her out of every social event during the winter after Berner snarked about Hubbard on a few podcasts. Hubbard was also steamed that Berner accused her of trying to hook Gulbranson up with close friend Danielle Olivera.
Cameras flashed back to New Year's Eve during the first episode. That's when Berner said she heard Hubbard was pushing Gulbranson and Olivera together. And while Hubbard was hurt by Berner's podcast remarks, she was equally upset that Berner implied that she tried to play matchmaker between Gulbranson and Olivera.
Lindsay Hubbard was hurt by Hannah Berner's podcast comments
Olivera was by Hubbard's side when Hubbard retreated from the group during the first few hours at the new crib. "The thing with Lindsay is what I love most about her is that she takes her friendships very seriously," Olivera told Showbiz Cheat Sheet. "When she is loyal to someone, she's loyal."
"And I think that Lindsay's always tried to help Hannah out in the past, especially with Luke [Gulbranson]," Olivera continued. Berner and Gulbranson had a flirty romance last summer but lines were blurred and sometimes Berner didn't know where she stood with Gulbranson.
In fact, Berner's relationship with Gulbranson is another layer of drama this season, especially when Gulbranson arrives at the house with a new cast member – Ciara Miller.
RELATED: Bravo's 'Summer House': Hannah Berner and Luke Gulbranson Weren't Speaking to Each Other Before the Reunion
Olivera said the shade Berner publicly shared, plus implying Hubbard tried to hook her up with Gulbranson, was even more hurtful. "And for Hannah to kind of come at her and say things like, you know, 'She wanted Danielle to hook up [with Gulbranson]' … like it just hurts," Olivera said.
Danielle Olivera says no one pushed her to hook up with Luke Gulbranson
The New Year's Eve "hookup" remained a mystery during the first episode. So did Hubbard try to make a love connection? And did Olivera and Gulbranson hook up?
"To be fair that was all me," Olivera laughed, insisting Hubbard was not involved. "But it was weird that Hannah kind of said it was Lindsay. But yeah, that was all me. Luke and I are just good friends. And friends cross the line."
RELATED: 'Vanderpump Rules': Did Kristen Doute Message Lindsay Hubbard About Luke Gulbranson From 'Summer House'?
Olivera is also seen by Hubbard's side during the early moments of tension at the house. She said Berner's comments hurt Hubbard.
"Lindsay is a lot of things but she's my best friend," Olivera said. "And I will go down in my grave with that. She really is the best friend that anyone could have, and it was really f**king upsetting with her."
Summer House Season 5 premieres Thursday, Feb. 4 at 9/8c on Bravo.