'Summer House': Hannah Berner Admits She Kept Des Bishop on the 'Back Burner' Because of Luke Gulbranson
Would Hannah Berner from Summer House be engaged to Des Bishop if Luke Gulbranson wanted to rekindle their romance? Berner said in the latest episode that she kept her relationship with Bishop on the back burner until she knew what was happening with Gulbranson.
"Earlier this summer I got a DM from Des and we hung out a couple of times," Berner explained in a confessional. "And it was fun. But I kind of kept it on the back burner because I wanted to see what was gonna happen in the house, especially with Luke. That was a massive error on my part. But now I'm so excited for Des to come because I've just been fanaticizing about it for too long."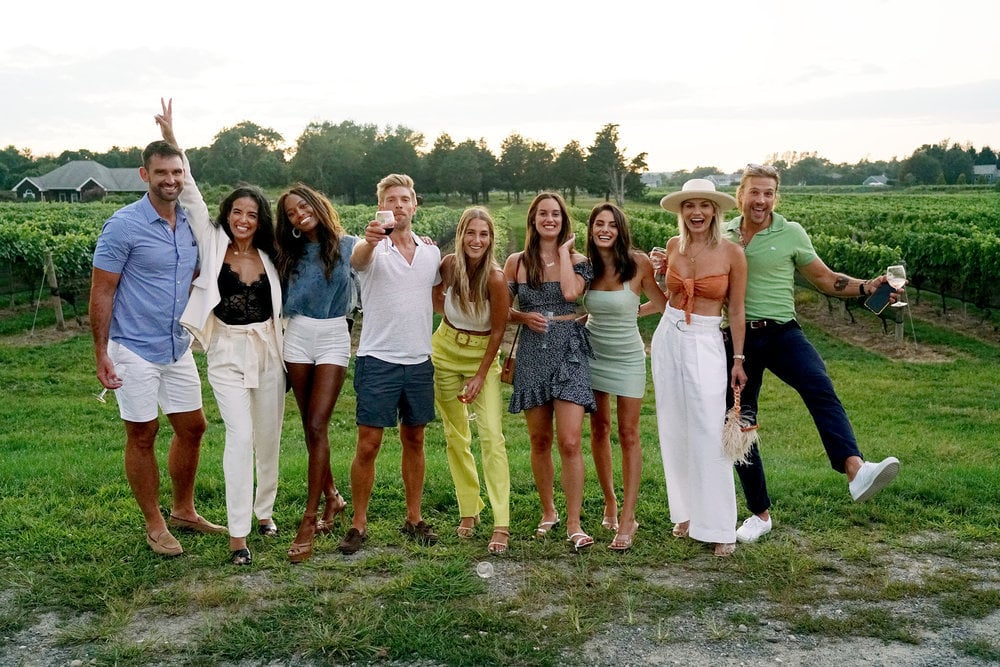 'Summer House' dating timeline interrupted
Bishop arrived at the house and experienced a very warm (extremely) warm welcome from Berner. Once the pair finally came back down to earth, they joined the rest of the cast for dinner. That's when Bishop may have revealed more than Berner wanted about their relationship timeline.
Gulbranson asked Bishop how he and Berner met. "I was following her for quite a while," Bishop said. "I noticed that she was isolating on Shelter Island. And I just said, oh I'm out this way too. Do you wanna get a coffee?" What happened from there?
"We didn't kiss on the first date," Bishop said. "And then on the second date we f**ked." Cameras flashed to Gulbranson's shocked reaction "Really?" Gulbranson said as his friends look pretty awkward. At that point, Gulbranson's wheels are turning and he begins to review the events at the beginning of the summer.
"Wow," Gulbranson said in a confessional. "It's all coming together. Wait, hold on if I remember right. Wait, I was leading Hannah on? Yeah I was. That's right. At least that's what she said."
Hannah Berner was ready to hook up with Luke Gulbranson this season
Berner enthusiastically emerged from quarantine revealing she was pretty "horny" after being alone with her parents. "I have been with my parents and five cats for six months," she explained in her first confessional of the season. "So this is a lot of stimulation for me. I'm nervous, I'm excited. I'm also horny. I wanna hump that tree, I wanna hump that leaf. I wanna hump Luke."
But she deflates like a balloon when she not only realizes that Luke isn't at the house when she arrives, but that he planned to bring "someone" with him. Berner was also steamed that Lindsay Hubbard threw a huge New Year's Eve party and didn't invite her. "But invited Luke but he basically was my boyfriend," Berner said in a confessional.
Gulbranson eventually arrived at the house with Ciara Miller. Berner was clearly hurt and Gulbranson and Berner got into a fight. That's when Gulbranson told her they actually never dated. In fact, Gulbranson was interested in Miller, but she gave him the Heisman because the entanglement became too messy. Ouch.