'Summer House': Hannah Berner and Amanda Batula Probably Won't Have a Double Wedding After Summer Smackdown
Hannah Berner is the second current cast member from Summer House to get engaged and it seems highly unlikely that she and Amanda Batula will be celebrating their nuptials together.
After an explosive fight last week, Berner and Batula come to blows during this week's episode, with both women pointing the finger at each other for being toxic. Batula's fiance Kyle Cooke called Berner out for not pulling her weight when it came to cleaning the house.
Berner got defensive and took a shot at Batula's relationship with Cooke. This wasn't the first time Berner made a snarky remark about Cooke and Batula's union. Fed up, Batula whipped a glass she'd been drinking from at Berner.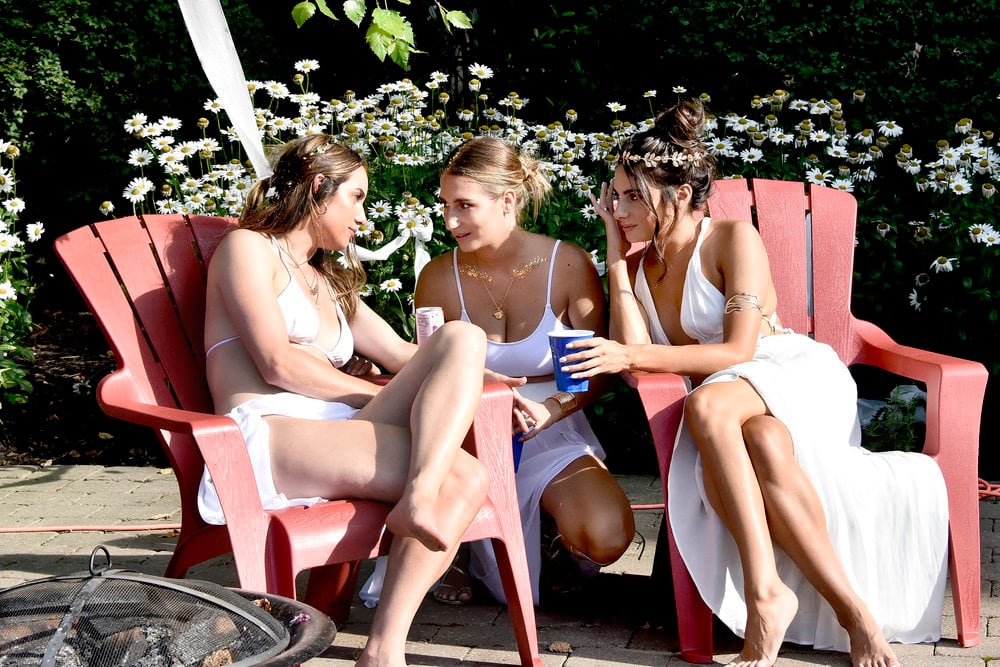 Hannah Berner and Amanda Batula's discussion goes horribly wrong
Batula tries to work out the dispute with Berner and approaches Berner in her room. Batula begins by telling Berner it's felt "weird" after what happened the previous day. While Berner agrees, she adds, "You guys had so much anger towards me."
Clearly, Batula is taken aback, not prepared for this response. "You and Kyle," Berner clarifies. "A lot of hurtful things that were said." Cooke implied that Berner was lazy and sleeping while everyone else cleaned the house.
"I think you've been attacking my relationship and Kyle for a very long time," Batula replies. Cameras flashback as Berner is seen making disparaging comments about the couple on more than one occasion. Batula was triggered during the cleaning conversation when Berner said while Batula would allow Cooke to speak to her in a demeaning way, she wouldn't allow it.
Hannah Berner wants out of her 'toxic' friendship with Amanda Batula
Berner thinks she's exercised restraint this season with the couple. But Batula doesn't see it that way. "But you yelled like it might be OK for you to talk to Amanda like that but it's not OK for you to talk to me …" Batula recalls. "And that's when I threw my glass. That was f**ked up."
"I do agree what you did was f**ked up," Berner replies. The conversation becomes heated and Batula looks floored. "What I did was f**ked up?" she demands. "What you said was f**ked up."
At this point, both women retreat to their mental corners. Berner says Cooke can be a d*ck. Batula tells Berner she needs to take accountability for her words and actions. But Berner has no idea what she's done this summer that has been "so terrible."
Now the topic of Luke Gulbranson and his relationship with Berner gets dragged into the conversation as the women spar over the status of their own friendship. But when Batula tells Berner they are friends, Berner replies, "We're not friends." Ouch.
"I'm so over this toxic friendship," Berner says. Her statement appears to blow Batula's mind as she shoots back, "You're the only toxic one in this friendship!" Meanwhile, the other friends can hear the women screaming. But Cooke slinks off, "Best to stay out of it," he says walking to the opposite side of the house.
Summer House is on Thursday at 9/8c on Bravo.