'Summer House': Hannah Berner and Luke Gulbranson's Relationship 'Fizzled Out,' He Says
Hannah Berner wasn't the only cast member from Summer House who was in shock that Luke Gulbranson brought Ciara Miller into the house. The rest of the cast wondered what happened after Berner and Gulbranson were extremely cozy last summer.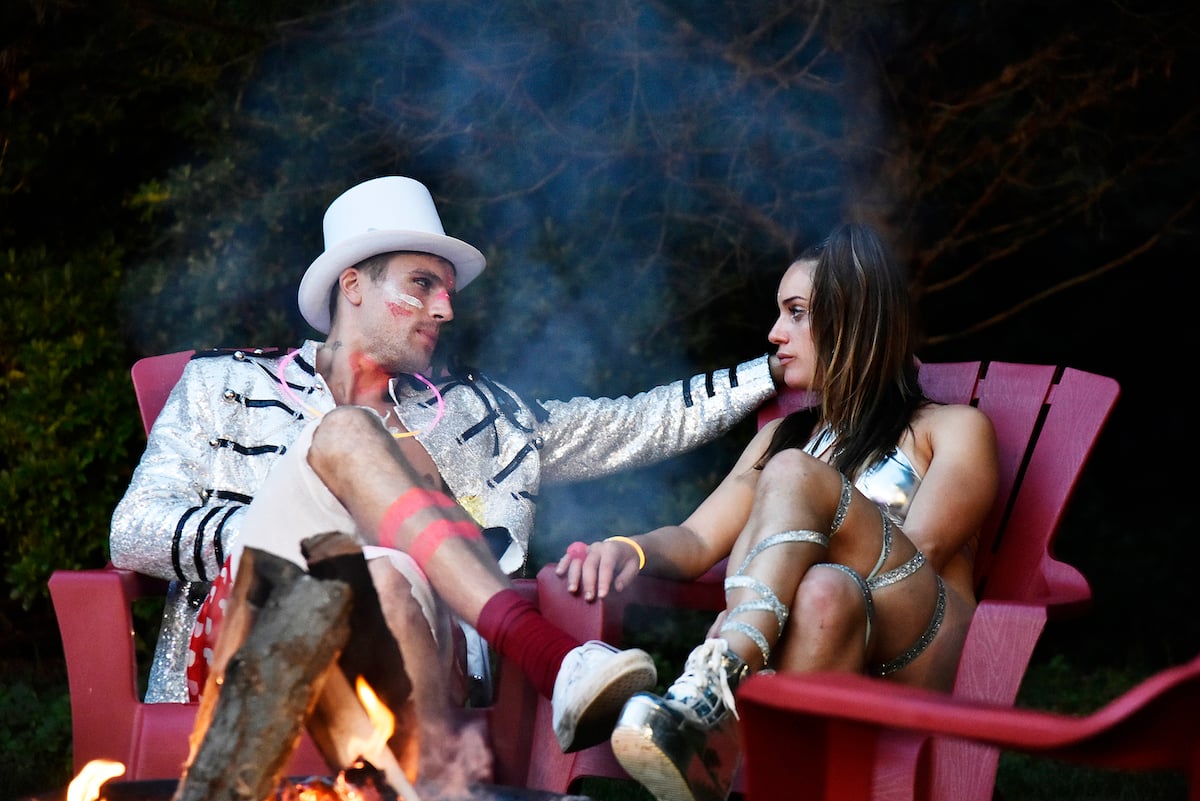 Gulbranson told Showbiz Cheat Sheet he was actually surprised by Berner's reaction.
"Hannah and I after the show, we continued to be in contact," he explained. "And it fizzled out from being anything serious. And that is why I was so cautious that summer. I didn't want to hurt her and have things be all f**ked up and weird." He added that he treasured his friendship with Berner and didn't want to jeopardize it.
Luke Gulbranson and Hannah Berner were in the friend zone going into the summer
In the new season of Summer House, Gulbranson and Berner's friendship seems clunky and weird when he finally arrives at the house with Miller. Berner tries to play it cool that Gulbranson brought a new woman into the house, but the cast can tell she was maybe a little hurt. However, Gulbranson said he and Berner were very clear about their relationship going into the summer.
"So Hannah and I fizzled out," he said. "We became really good friends and we drew a line in the sand and had a conversation about it. It was very clear to me she was dating other people and living her life. And that was it."
RELATED: 'Summer House': Kyle Cooke and Amanda Batula Are Still Planning Their Wedding Despite Season 5 Tease They Already Married
Gulbranson also wanted to focus on getting through some issues he continued to struggle with from the past. He was still dealing with a broken engagement and continued to grieve. "As far as me, I knew I needed to get over my past," he said. "So I went on to do construction on the house and COVID allowed me to go through the stages I needed to go through to get over it."
He then shared how he knew Miller, the newest cast member on the show. "Ciara is somebody from my past. We are both coming out of relationships and we kind of were in the same boat," he explained. "We ended up casually kind of dating long distance. So it was pretty weird, but we knew we were also friends. But all we've really ever known is that we were attracted to each other."
Are Hannah Berner and Luke Gulbranson still friends today?
Gulbranson said he and Berner were pretty clear on where they stood before last summer. "Like I said, I was under the impression we were friends," Gulbranson said.
"And I've been very open and honest with her," he added. "She had a boyfriend going into the summer. So you just have to wait and see and watch things unfold throughout the season. But, yeah I think the audience will know and I definitely think it's going to be entertaining."
RELATED: 'Summer House': Did Lindsay Hubbard's Relationship With Stephen Traversie Survive Season 5?
So are Berner and Gulbranson friends today? While he wouldn't reveal the status of their friendship, Gulbranson gave one hint. "I think when it comes down to it, you're going to have to watch the season, and then everybody can determine to themselves if we're friends or not."
Summer House Season 5 premieres on Thursday, Feb. 4, at 9/8c on Bravo.