'Summer House': Hannah Berner Apologizes for Harsh Mental Health Remarks After Podcast Sponsor Drops Her
Days after losing Berning in Hell mental health sponsor Better Health, Hannah Berner from Summer House publicly apologized for the disparaging remarks she made about Luke Gulbranson's mental health.
Fans unearthed Berner's appearance on the Puddles with Andrew Collin podcast where she joked about Gulbranson's despair, laughing about suicide. Podcast host Andrew Collin seemed shocked, replying, "You literally said that?" Adding, "Geez." The podcast went viral during the tumultuous Summer House finale, but fans weren't satisfied. They notified Berner's podcast sponsor Better Health and the company soon severed their relationship with Berner. Berner has now issued a lengthy apology, admitting she crossed the line.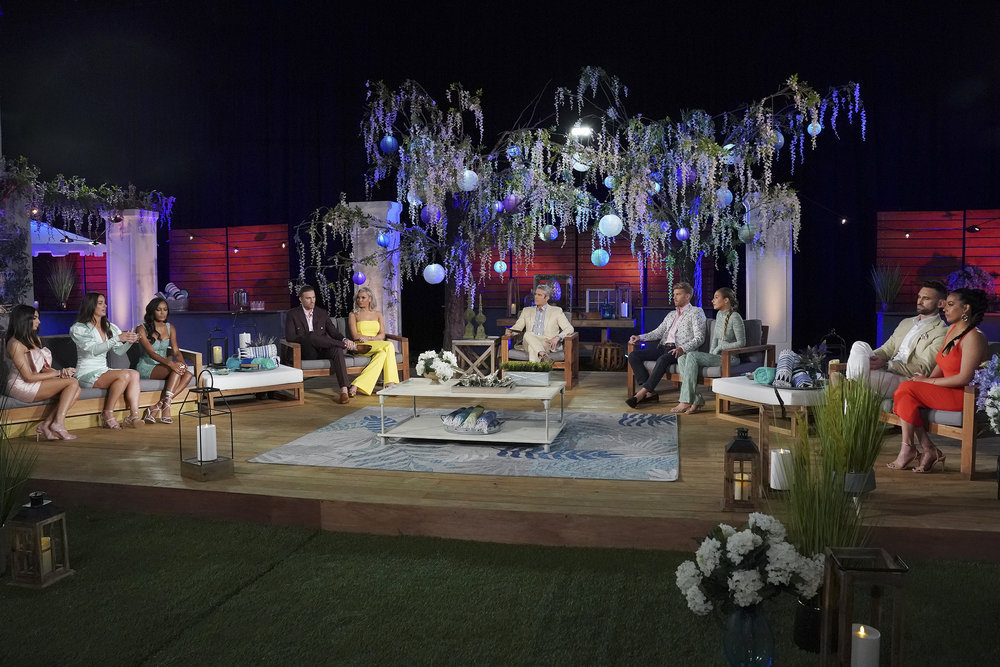 Hannah Berner issued an apology after her 'Berning in Hell' sponsor dropped her
Better Health tweeted about ending their sponsorship with Berner on May 3 after fans brought the podcast to the company's attention. "Hi! Thanks for your patience as our team investigated the situation further," Better Health shared. "We'd like you to know that we have ended our partnership with Hannah and no longer sponsor her podcast. Thanks again for wanting to ensure that our partners have the same mental health values that we do!"
Fans have also demanded that Berner be removed from the Bravo show. A Change.org petition started circulating after the podcast came to light. "BravoTV needs to understand that we DO NOT WANT people like this on our screens, being shoved down our throats as entertainment. It's not funny, she's not funny, and we the audience are sick of being taken as fools.," according to the petitioners.
Two days later, Berner issued an apology to fans. "I've recently been made aware of some talk online regarding comments I made on a podcast two years ago referencing suicide ideation and I want to apologize for my insensitivity regarding such a serious topic," she shared on Instagram. "I consider myself to be a very fierce advocate for mental health awareness, and I understand that I crossed the line. To everyone who has brought this to my attention, I want you to know that I hear you, and I am sorry."
Hannah Berner views the moment as a learning experience
Berner also reflected on her own mental health. She shared that she's endured significant backlash since the first part of the reunion.
"Being candid about my own mental health and hearing from all of you has taught me the importance of acknowledging pain, shame, and struggles," she added to her Instagram post. "I've experienced my fair share of all three (especially recently), but one of the many things that Berning in Hell has taught me is that even when we are going through hell, it won't last forever."
"Tough times are intense learning opportunities, and the adversity we face ultimately makes us stronger," she reflected. "My work in mental health advocacy is so important to me, and I promise to do better. To anyone going through a hard time, know that there IS help out there and resources are available to you."