'Summer House': Hannah Berner Says Carl Radke's Des Bishop and Luke Gulbranson 'Overlap' Claim Is a 'Blatant Lie'
Hannah Berner from Summer House said Carl Radke's recent comment about there being "some interesting overlap" between Luke Gulbranson and fiancé Des Bishop is a "blatant lie."
Radke implied that the romantic relationship timeline seemed blurred between when Berner was hooking up with Gulbranson and when she started dating Bishop. Summer House previews show that Bishop arrives at the house and asks Berner to be his girlfriend. Also, Berner and Gulbanson did not hook up at the house this season, but instead, their relationship is pretty icy.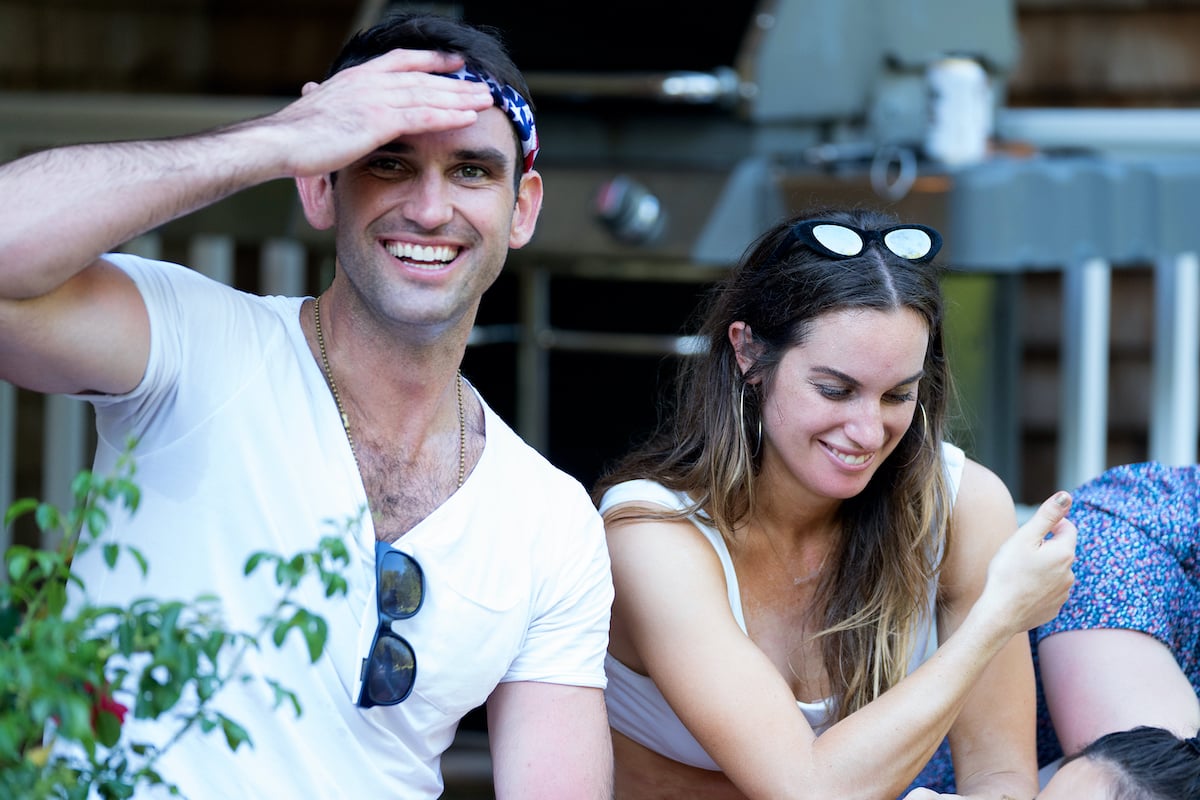 Carl Radke says there was an overlap but Hannah Berner says he's lying
Radke originally told Access he believed that there may have been some "interesting overlap" between relationships. "I think we were just as surprised as everybody else," Radke remarked about Berner's engagement. "There's definitely some interesting overlap that I would have been burned at the cross for. But she's happy and that's all that matters."
But Berner said not only was there no overlap, but Radke's comment was also disappointing. "That's just a blatant lie. It's just a blatant lie. I think Luke started, like, trying to save face and it was pretty disappointing to hear," Berner told US Weekly. "No one was hiding anything. They all knew about Des the entire time. They knew when we became official. So that was very hurtful."
Berner acknowledged how timelines can feel blurred when events that happened months ago currently air on television.
"It's weird for it to happen while the season is airing 'cause the season happened already," she said. "And I definitely get in past emotions of getting angry, upset, but then I'm like, 'I just got engaged and let's live in the present moment!'"
Carl Radke's comments may leave him off Hannah Berner's wedding guest list?
Berner and Bishop clarified that they were seeing each other last summer, but they were casually dating. "We literally met just before she went into the summer house. Our relationship didn't, like, begin until the FaceTimes got more serious as the time went on in the house. Initially, it was just a hookup before she went in," Bishop told US Weekly.
Radke was skeptical if he would be invited to Berner's wedding, even before she responded to his "overlap" remarks. "I don't even know if I'll get invited," he admitted. "Honestly, I'm not even banking on that."
He also shared that he is on a group text with Gulbranson and Kyle Cooke. He shared the news with the guys and Gulbranson replied that he was happy for Berner. "Whether people like Luke or not this season, he is a good guy," Radke told Access. "Deep down I think he's got a great heart. I feel bad for him a little bit this year. He's definitely taking a beating. I know what it's like. But I think Luke's a very mature guy and he's happy for her. That's all he wanted was for Hannah to be in a good relationship with a good guy. And Des seems to be that guy."