'Summer House': Hannah Berner Posts Instagram Food Baby Bump Selfie From Eating All Summer
Hannah Berner from Summer House shared a comedic food baby bump selfie only days after announcing she was engaged, which received a mixed response.
Many fans did a double-take when they saw the photo, as Berner posed while cradling her belly. She also began her Instagram post with words that had fans thinking that she was possibly pregnant. "Proud to announce I'm still bloated from emotionally eating in my bed all summer!!!!" she wrote.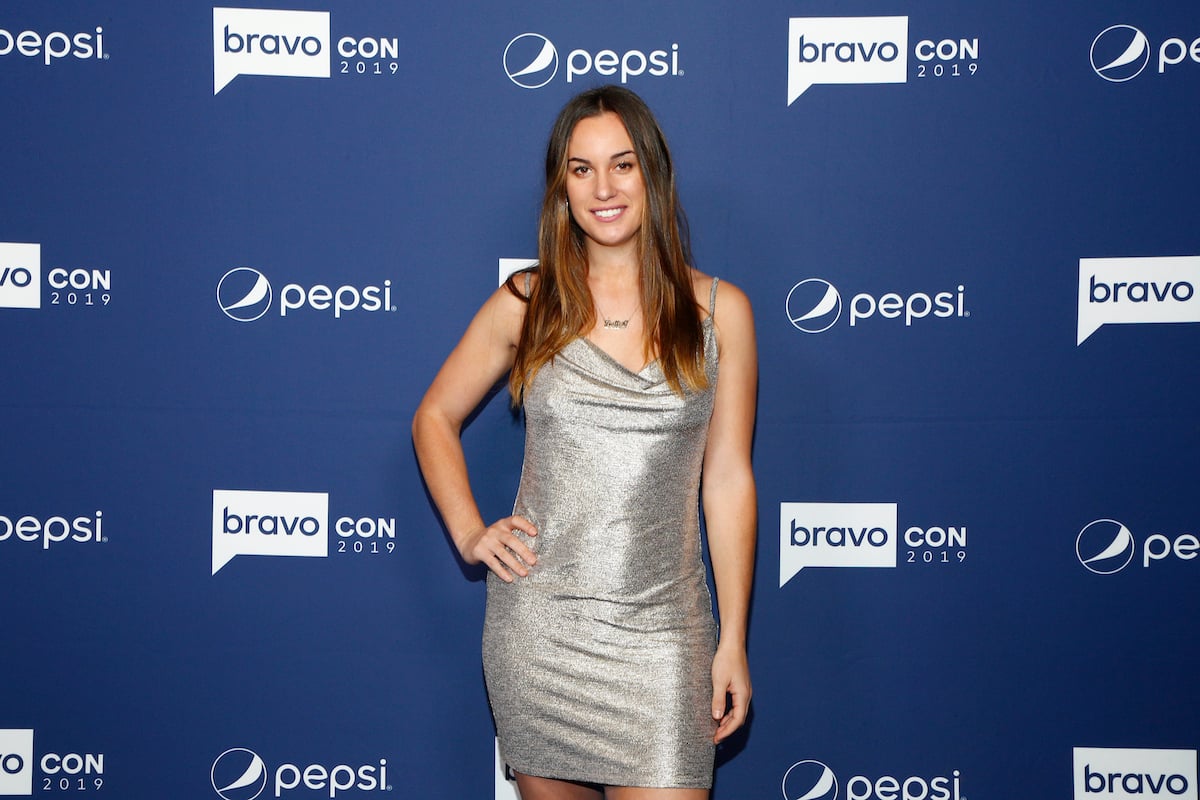 Hannah Berner's Instagram selfie gets a mixed response
Some fans paused when they saw the post, wondering if Berner was actually pregnant. "MY HEART DROPPED," one person replied. Another person added, "For a split second I died. But then I read the caption and was reincarnated."
"Had me going before I read it!! Well played!" one of Berner's fans wrote in the thread. Another fan wondered if Berner was playing with her followers. "Wait is that a joke or not! Are you preggers or no?"
Kristen Doute from Vanderpump Rules wrote, "We're due at the same time. FINALLY someone who understands me." Many of Doute's co-stars are expecting a baby.
And while she was joking about being pregnant, some fans did not see the humor in the image. "I love you But pregnancy announcement jokes are insensitive to ppl struggling with infertility," a fan wrote. A few other people agreed. "You're about to get a lot of backlash!" another person added with others warning her the post could get her "canceled" before her wedding.
Why was Hannah Berner emotionally eating all summer?
Berner shared that she only ate snacks and no real meals all summer. In fact, that was the cornerstone of her defense when Kyle Cooke accused her of blowing off her cleaning duties in the house.
She also had an especially rocky summer as Berner anticipated that she and Luke Gulbranson would hook up. Instead, Gulbranson showed up with another woman and tension finally exploded. Gulbranson and Berner fought, which negatively impacted his relationship with new cast member, Ciara Miller. Miller, along with others in the house, witnessed the drama and wanted to steer clear.
While Gulbranson and Berner made up during the summer, she now says she wants nothing to do with him. "Oh my gosh–I haven't told anyone this, but he's blocked on my phone so… I don't know," she said on the Comments By Bravo podcast.
"When I started watching this season and the stuff he was saying and he started making up lies that I had a boyfriend coming in… Once he started making up lies about me I was like, 'I can't.'" she continued. 
"He was calling me three times a day during the winter and when Summer House was airing the previous season," she added. "I hope that he's OK and I hope that he finds love, but I don't trust him with having communication with me. I just don't need that in my life. It's more of a boundary–it's not a f*ck you to him."