'Summer House': Hannah Berner Says 'I Really Dodged a Bullet' about Luke Gulbranson
Hannah Berner from Summer House said she was not lovesick and pining for Luke Gulbranson, but instead, she was annoyed that he'd been playing her the past year.
In fact, after getting to know Ciara Miller, the newest cast member Gulbranson brought to the house, Berner now knows everything worked out for the best. "Their whole situation I learned stuff about that was like, 'Oh, I really dodged a bullet," Berner said on The Take On with Amir Yassai podcast.
While Berner and Gulbranson seem to reach a point of understanding after an explosive beginning last summer, she is still frustrated with how the relationship devolved admitting she got played. "I was like, don't play me. Don't you dare play me. And then when I talked to Ciara it was like, 'Oh my God I'm being played!'" she laughed.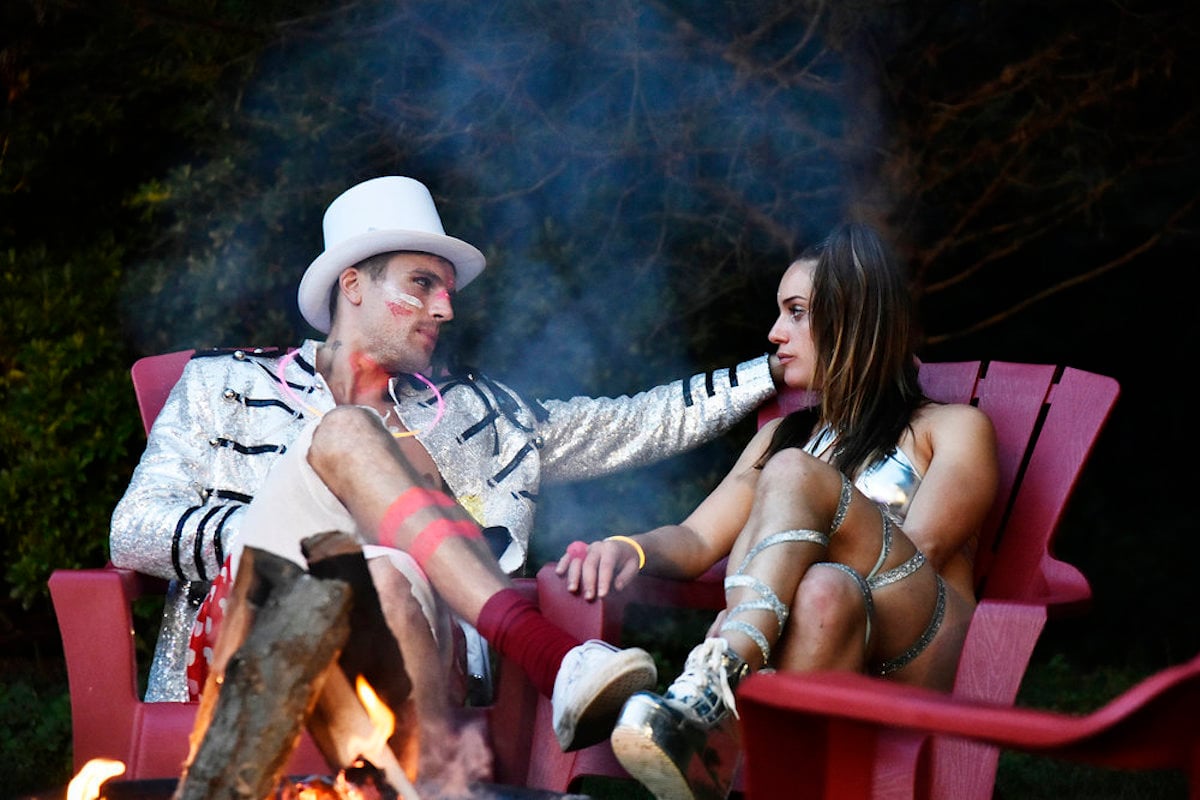 Re-watching the season is tough because she's in a different place today
Berner anticipated a steamy summer romance with Gulbranson after the two hooked up last summer and stayed in close touch throughout the year. So she and the other roommates were shocked when Gulbranson brought Miller to the house, hoping to pursue her romantically.
Berner and Miller ended up connecting and bonding over the fact that Gulbranson was talking to both of them at the same time. She eventually confronted Gulbranson which went horribly wrong. "I literally sat down calmly and was like, this is information I will let you explain yourself, I'll let you apologize, I'll let you do whatever," Berner said. "And his response was anger and to call me crazy."
Gulbranson ended up exploding on Berner during a tense conversation, finally yelling at her, "Hannah we never dated!" But she knew he was hooking up with other women and then Facetiming with her afterward.
"When I'm watching it it's hard because I was still in it," she admitted about viewing the current season. "I was still sucked in. I was so in the cycle. So watching it now, I've had so many messages from women like I've been love bombed. Like I've been gaslighted."
"But what I learned is it happens a lot to really powerful, strong people," she observed. "Because they want to be with someone who looks good and makes them look good because they are obsessed with their image."
Hannah Berner said she wasn't a match with Luke Gulbranson
Berner said she and Gulbranson didn't exactly fit either."It's hotter for me to be like, I like spending time with you and I like your mind than a guy who is like you're hot and I wanna f**k you," she said. "Because that is a dime a dozen."
But Berner added that looks are not everything. "Confidence and a nice ass goes a long way," she said. Adding, "There's a difference between me loving his attention and me loving him. And I think that's very important for people to comprehend."
"We could never date, I knew that," she remarked. "He just wouldn't fit into my family. There are things he likes to do that I wouldn't like to do."