'Summer House': Hannah Berner Screams Kyle Cooke Is 'Coming at Me!'
Hannah Berner from Summer House may have shifted her conflict with Luke Gulbranson to Kyle Cooke as previews indicate an explosive encounter.
Cooke and Berner have essentially tolerated each other. But Cooke has complained that Berner leans too hard on his fiancé Amanda Batula. Whether its cabin fever or frustrations over chores, Cooke's request to clean the house turns into a personal attack on his relationship.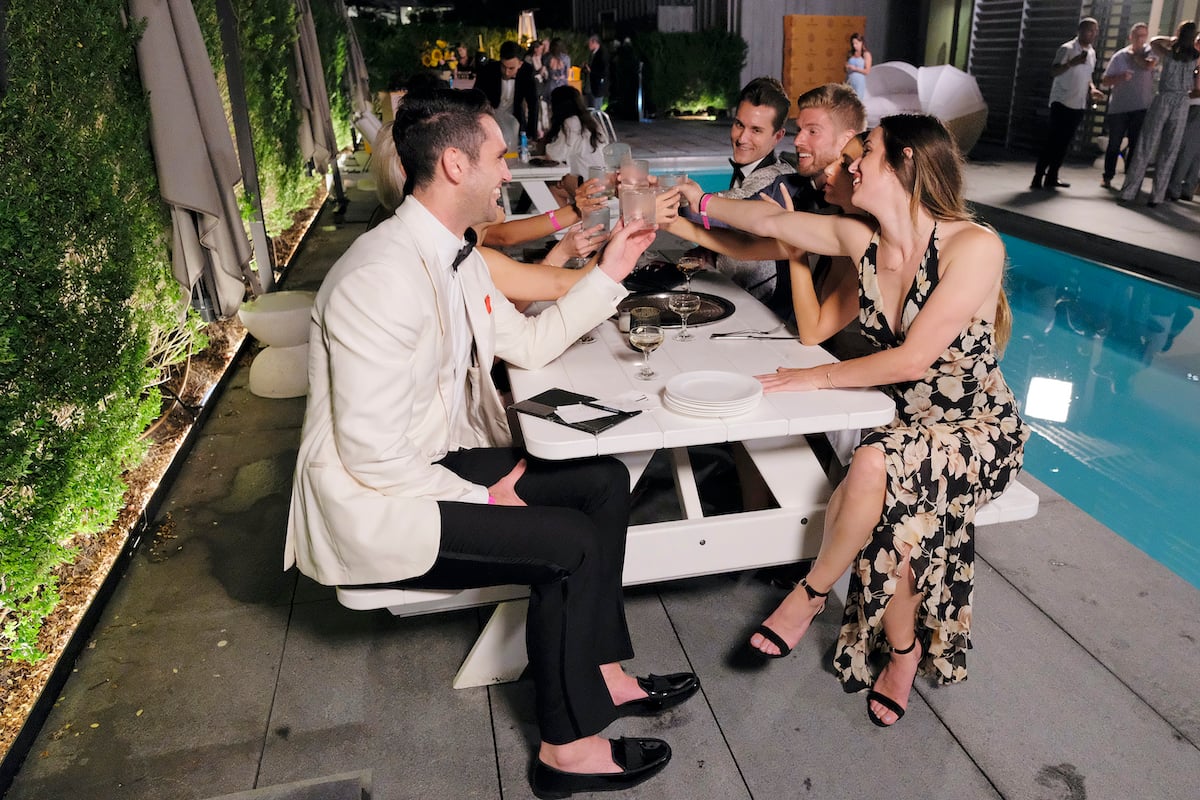 Kyle Cooke tries to convey that 'some' of the roommates aren't pulling their weight
Cooke tries to address the "certain" people in the house who are sleeping late and blowing off their house cleaning responsibilities. "I've been doing the trash," Berner insists in a preview video.
However, producers flashed back to the last few weeks of the trash leaving the bin, but then remaining parked somewhere in the kitchen. "Look, when I took this job, my intentions were good," Berner said in a confessional. "I just didn't realize we'd have enough trash for a small country. And also, I'm in the basement. Do you know how long it takes me to get to the trash? I can't go up 3 flights of stairs. By that time, the trash is already full again."
But Cooke isn't buying any of Berner's excuses. "You don't really ever pull your weight," he snaps back, adding he's cleaning and she wakes to a "magically" sparkling home. But she insists she never "drunk" eats or even cooks so the mess he's talking about has nothing to do with her. "I'm not making any mess in the kitchen," she adds.
Cooke asks who has really been doing the trash? Lindsay Hubbard and her boyfriend raise their hands.
Hannah Berner takes a dig at Kyle Cooke's relationship
Unhappy she's being called out, Berner goes on the attack. She starts with some signature snark. "Kyle, don't be jealous because I sleep more than you," she mocks him.
He shoots back just as snarky, "I'm never jealous of you. I just want to make it clear that I'm never jealous of you." But their conversation heats up and reaches a boiling level when Berner drags Batula into the mix. "He is coming at me!" Berner screams. "He's yelling at me. Amanda, you can tolerate him yelling at you, but I don't tolerate him yelling at me."
Now both Cooke and Batula are triggered as Berner rises to leave the table. "Lemme know when you are actually in a real relationship," Cooke yells at Berner. "You're obsessed with Luke." Meanwhile, Gulbranson sits nearby completely silent.
Berner warred with Gulbranson during the first few episodes of the season. She was uncomfortable that Gulbranson brought Ciara Miller into the house, mainly because she thought there was a chance at romance with Gulbranson. They got into a screaming match where Gulbranson finally says, "Hannah we never dated!" This seemed to be news to Berner as she ended up in tears.
Summer House is on Thursday at 9/8c on Bravo.