'Summer House': Hannah Berner Slams Danielle Olivera for 'Trying to Sleep' With Luke Gulbranson
Hanna Berner is calling out her 'Summer House' co-star Danielle Olivera after they both went at each other at the season 5 reunion.
Things are heating up in the Summer House world and Hannah Berner is in the hot seat. Bravo fans got to see the first part of the season 5 reunion and Berner was at the center of all controversy. The ladies of Bravo's Chat Room discussed the gang up on Berner. However, things got interesting when the social media guru clapped back at Danielle Olivera about kissing Luke Gulbranson.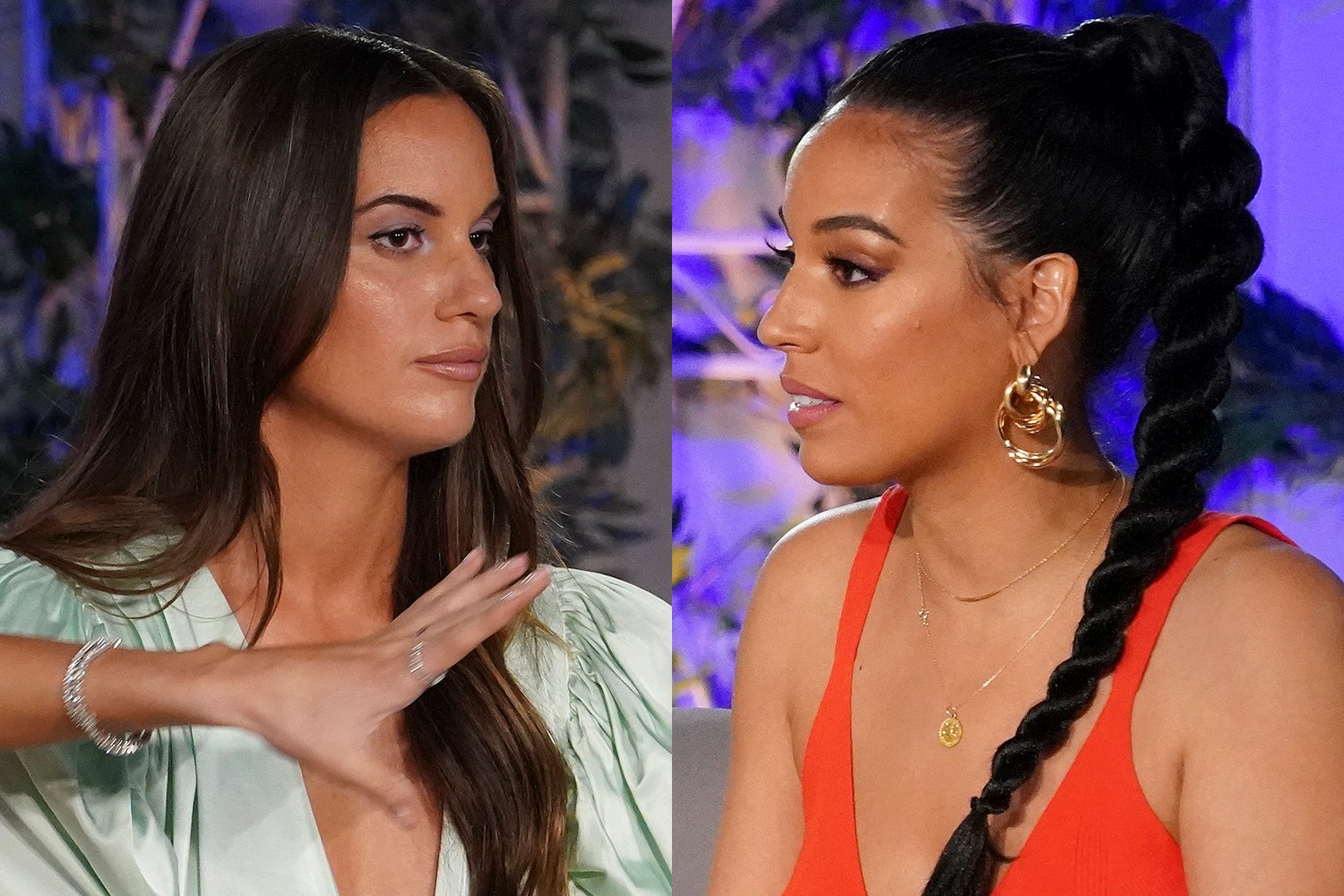 'Summer House' Season 5 reunion was all about Hannah Berner
The Summer House Season 5 reunion would be lacking content if it wasn't for Berner. Most of the first part revolved around Berner's co-stars airing out their grievances against her. The Giggly Squad co-host played a central part in most of the drama that aired during the season and it all started off with Gulbranson.
Berner and Gulbranson had been flirtatious throughout season 4 of the show. However, at the beginning of season 5, Gulbranson reveals that he had been talking to Ciara Miller and wanted to further things with her. Berner got upset because she felt like she was being led on by the guitar player.
At one point during the reunion, Andy Cohen tells Berner to acknowledge her co-star Olivera was giving her constructive criticism about her behavior. Porsha Williams asked Berner about this moment during the latest episode of Bravo's Chat Room and Berner did not hold back.
"Danielle and I had a great friendship and then she tried to sleep with Luke behind my back," Berner said. "And I just didn't acknowledge it… I didn't want drama this season."
The reality TV personality was referring to Olivera and Gulbranson sharing a kiss at a party hosted by Lindsay Hubbard. Although Berner and Gulbranson were not in a relationship, Olivera must've known the former had feelings for the model.
"[Olivera] coming at me about friendship… don't f**king start with me," Berner continued. "That's why I said, 'Danielle, I've never done anything to you, leave me alone. You're jumping on the bandwagon and I don't appreciate it."
Danielle Olivera clears mess about Carl Radke
Olivera has been a cast member on Summer House since season 2. The tech manager had a backstory with Carl Radke — at one point they were in a relationship. Although their romance didn't last, their friendship has been solid as fans have been able to see on the Bravo series. Radke and Olivera are still so close that the latter (who has a boyfriend now) even offered the former a hand job after a massive feud with Gulbranson.
"Before Robert saw it, I texted him," she told Entertainment Tonight. "I was like, by the way, this episode, I offer Carl a hand job. He's like, 'A hand jibber? He called it a 'hand jibber.' He got the humor in it. He knew that it was not a serious thing."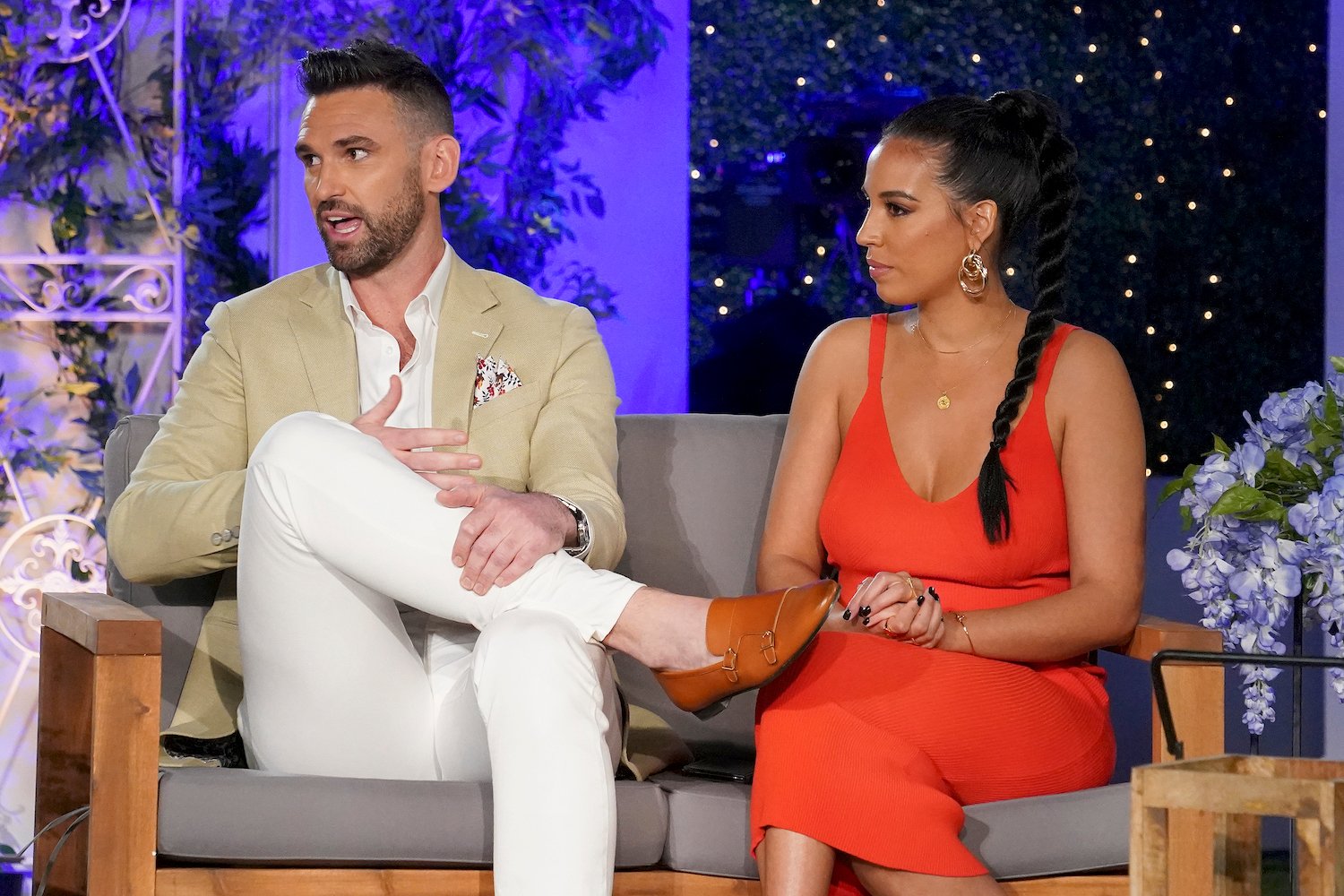 Olivera said that she "wasn't actually going to give the guy a hand job."
"I love and I'm obsessed with Robert," she added. "I was like, OK, let me make sure Carl's OK, and the only way that I know to diffuse the situation is to bring humor into it. So, that's what happened."
Summer House airs its second part of the season 5 reunion on Thursday at 9 p.m. ET on Bravo.