'Summer House': Hannah Berner's Psychic Predicted Lindsay Hubbard and Luke Gulbranson Hooked up in the Past?
Did Hannah Berner's psychic really predict the future, but also reveal the past? Berner is shocked during a recent episode of Summer House when her psychic randomly texts her that Luke Gulbranson and Lindsay Hubbard not only will hook up in the future but have hooked up in the past.
"You know that psychic I sometimes talk to," Berner told Paige DeSorbo during the latest episode. "I swear to God I didn't ask her anything. I got a message on my phone and she said that Lindsay f**ked Luke." Of course, DeSorbo lunged at Berner grabbing her. "Shut the f**k up," she said. The vibe in the house shifted (once again). Berner started a relationship with Des Bishop and Hubbard and boyfriend Stephen Traversie broke up. She leaned on Gulbranson and he told her he was there for her.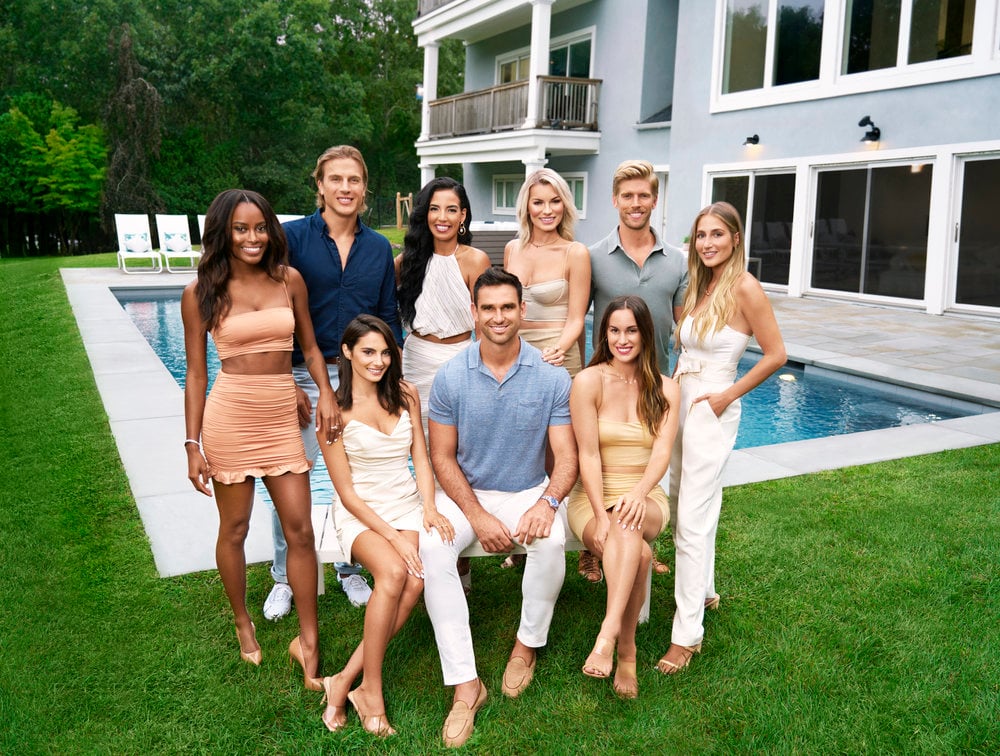 Paige DeSorbo can see Luke Gulbranson and Lindsay Hubbard are attracted to each other
While DeSorbo seemed shocked, she doesn't think they have only hooked up once. "I didn't need a psychic to tell me that Lindsay was attracted to Luke," DeSorbo said in a confessional. "And vice versa. They look at each other in a different way. I'm like, I don't look at my friends like that." Adding, "Their children would be gorgeous. So …"
"Luke made it perfectly clear he's not like a trustworthy guy," Berner told DeSorbo. "But I came into this house this summer not trusting Lindsay. So she had it out for me."
Then DeSorbo had a lightbulb moment. "This means she cheated on Stephen," she said. Berner added, "With his good friend. Of course, they haven't told anyone!"
Now the "Giggly Squad" needed to get to the "bottom" of it as DeSorbo vows to find out more information.
Lindsay Hubbard regrets nothing with Luke Gulbranson
The Summer House trailer teases that Gulbranson and Hubbard will indeed hookup. Hubbard also confirmed the romance but said she and Gulbranson were just having fun.
"I absolutely adore Luke," she told Style Caster. "He's a genuinely good guy. I think he tends to get himself into some messy situations with girls and I'm no exception to that. You're going to have to wait and see how that unfolds for yourself. Listen, we all do crazy things. We're all human. I don't regret anything, let's just say that."
Gulbranson and Hubbard kicked off the season with Danielle Olivera on Instagram Live. And while she and Gulbranson seem to be on good terms, she only exchanges texts with Berner.
"Hannah and I have a very complex relationship," Hubbard said. "It's very sisterly. There are a lot of similarities between us and there are a lot of differences. A lot of lessons I learned at her age, I've already learned, and I'm just waiting for her to catch up. But I do think Hannah means well. I think she does have a good heart. Now, we share a couple of texts and DMs back and forth with each other, but we don't necessarily pick up the phone and call each other and hang out."