Summer House: Jamie Foxx Was the Biggest Celebrity to Slide Into Lindsay Hubbard's DM's
Lindsay Hubbard from 'Summer House' revealed that Jamie Foxx slid into her DM's and maybe wanted a little more than friendship.
Lindsay Hubbard from Summer House just spilled that actor Jamie Foxx slid into her DM's and he didn't just want to chat.
Hubbard came clean about getting a steamy message from Foxx but added that she had encounters with a slew of celebrities long before she appeared on Summer House. She's been a publicist for years and shared a story about her DM encounter with Foxx.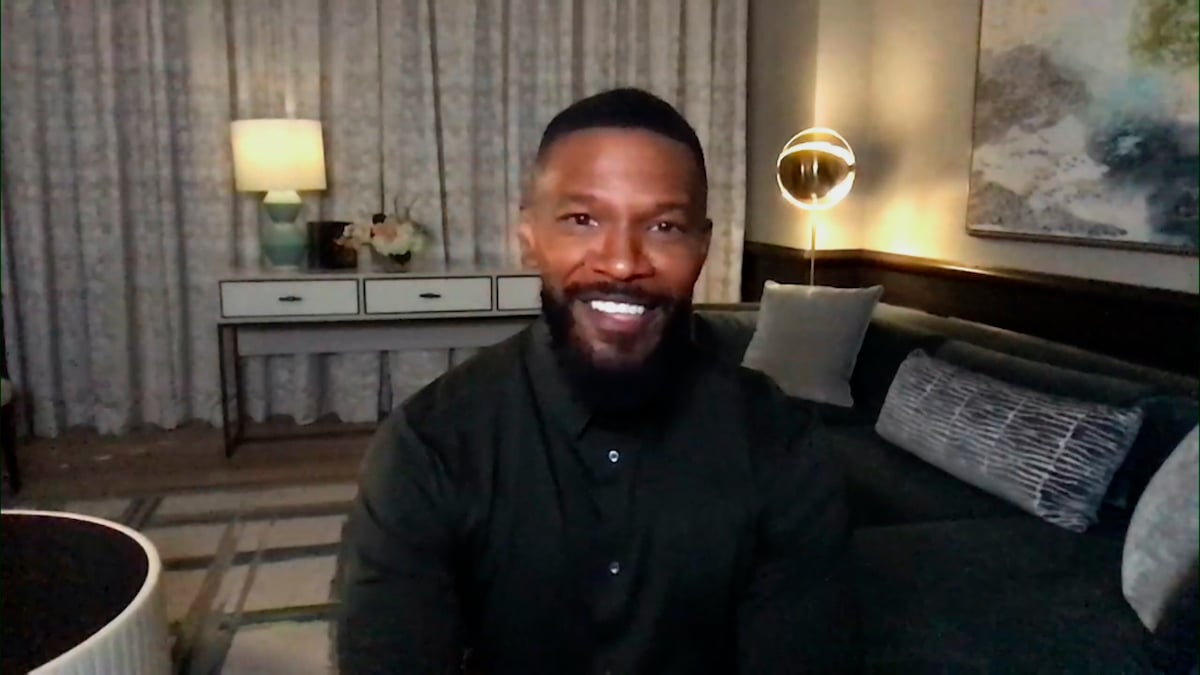 Lindsay Hubbard says she preferred to be friends with Jamie Foxx
Foxx has his eye on Hubbard before she landed on Summer House. "I was a publicist in L.A.," she shared with E!'s Nightly Pop. "And I've gotten a lot of inquiries from my PR days. I would say Jamie Foxx was probably the number one [celebrity to send her a DM]."
But Hubbard wanted to keep the encounter professional. "I was like no, yeah I would rather just be friends," she said while laughing.
Hubbard didn't offer a timeline when she received the message from Foxx, but she was in a serious relationship with Everett Weston when she joined the show. The two seemed to be headed for marriage, but they broke up before season 2. They were on again and off again until Hubbard shocked the friends when she started dating Carl Radke.
Hubbard was also in a serious relationship with Stephen Traversie last summer. The two broke up, but Hubbard recently shared some surprising details about the split. "I have him blocked," she said on Watch What Happens Live with Andy Cohen After Show. Adding, "A lot went on that is not on TV," Hubbard hinted. "And there's legal stuff and emotional stuff that I don't think any woman should go through."
Jamie Foxx is tight with Garcelle Beauvais from 'RHOBH'
Hubbard isn't the only Bravo personality Foxx has a connection with. Garcelle Beauvais from The Real Housewives of Beverly Hills is close friends with Foxx. In fact, she spilled that he considered joining her on the series. "He's excited!" she said on Watch What Happens Live with Andy Cohen, Bravo's The Daily Dish reports.
"He really is. He's like, 'You're killin' it!' He sends me texts and, you know, sometimes voice messages," she added. "He's really excited." Beauvais starred alongside Foxx on five seasons of The Jamie Foxx Show and they remain good friends.
Foxx sent Beauvais a playful congratulatory message when she landed a co-hosting job on The Real.
"You fancy, huh?" he said laughing in his message, Bravo's The Daily Dish reports. "Garcelle, congratulations on your new job on The Real. And it makes sense, 'cause you are the realest. You are the best. You are blessed. I love you beyond. You're gonna bring something to that show that's so wonderful and beautiful, and at the same time, you know what you're talking about so let it all hang out."