'Summer House': Kyle Cooke Shades Hannah Berner Moments Before the Reunion
Kyle Cooke from Summer House signaled to viewers that the reunion would be a pile on Hannah Berner when he shared a solo reunion photo and comment on Instagram moments before the reunion aired.
"Since Hannah has spent the last 3 months telling every podcaster with a mic that I'm a narcissist, here's a pic of me, and only me at the reunion," Cooke shared on social media along with a reunion photo shot. "Tune in TONIGHT AT 9:15pm and buckle up bc it's a two part roll-your-eyes-fest." He tagged the show, along with the tag, "I'm not the one with the ego."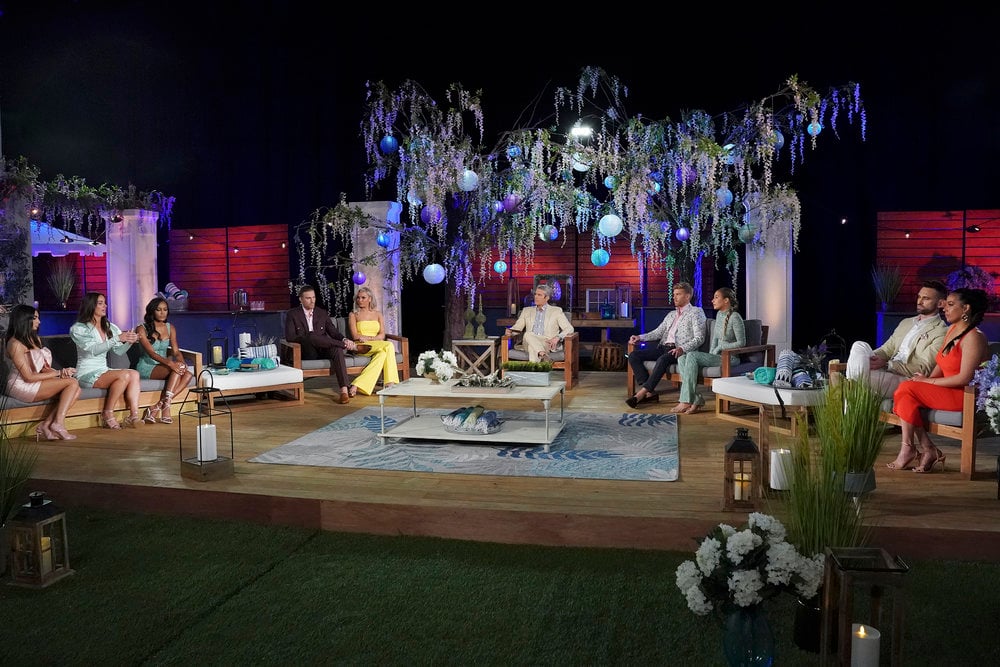 'Summer House' cast members responded to Kyle Cooke's photo
Cooke's remarks were not lost on the cast. "Kyle……..," fiancé Amanda Batula replied. Luke Gulbranson, who was often the target of Berner's ire replied with fire and hand-clapping emojis. But Ciara Miller, who seems to be firmly on Berner's side, wrote, "ARE YOU ACTUALLY F**KING KIDDING ME."
Even former cast members could not help but comment. "Alllllll the smoke," Everett Weston wrote. Jaclyn Shuman added, "Hahahah I appreciate the post and the caption. Live your life darlin!"
Berner came under attack during the first part of the reunion for the comments she'd made about the cast on podcasts. Podcasts from years ago came back to haunt her, as Carl Radke brought up a time when she accused him of having a drug problem.
"You said things about everyone in this room," Radke told Berner during the reunion. "It has been hurtful on some levels. Mine, truthfully really f**ked me up. You said I have a drug problem on a podcast."
Fans aren't thrilled with Paige DeSorbo and Ciara Miller's allegiance
Cooke added to the vibe on Twitter. "Who screen shots their facetimes? Oh wait," he wrote. Berner had shared screenshots of her FaceTime calls with Gulbranson. Fans replied to Cooke's tweet by slamming Berner, but also Paige DeSorbo and Miller for siding with her.
"Hannah is the worst and I'm so glad everyone is telling her how awful she is on this reunion. Only a matter of time until Paige and Ciara see how terrible she is," a fan replied in the thread. But others were not confident DeSorbo and Miller's allegiance to Berner would change. "Yep Hannah and Paige have been doubling down on podcasts. No regrets and Paige is right with her," a viewer replied.
"Ciara showed up to the Hamptons this year & didn't read the room properly," a Twitter user observed. "Choosing Team Hannah may be the hill she dies on & leaves her at one season." Miller arrived at the house with Gulbranson but quickly sided with Berner.
Several others called for Berner to be fired from the show, citing her behavior during the season, but also for the podcast remarks.
Part 2 of the Summer House reunion airs on Thursday, May 6 on Bravo.