'Summer House': Lindsay Hubbard and Ciara Miller Drama Explodes – 'Isolating Victims' Is Danielle Olivera's Tipping Point
Lindsay Hubbard and Ciara Miller's tension reaches a boiling point on 'Summer House' but Danielle Olivera ends up being the one with wine poured all over her.
Summer House tension between Ciara Miller and Lindsay Hubbard reaches a boiling point during Andrea Denver's Italian dinner. Miller could no longer remain quiet after Hubbard tried to monopolize Austen Kroll during her birthday weekend.
Miller accused Hubbard of trying to get back at her for dating Kroll during the winter. "You were not on my mind," Hubbard calmly replied. But Miller continued to become even more heated until one remark finally activated Hubbard's best friend Danielle Olivera.
Lindsay and Ciara get heated on 'Summer House' – but Danielle gets activated
Miller had a considerable amount of emotion bottled up going into the dinner. "You just get to do whatever the f*** you want to do," she said to Hubbard. "And nobody ever checks you for your f***ing behavior when it's asinine! And the saddest thing about it is everyone's just like, 'Oh, that's Lindsay.' You get to be as reckless as you want to be with very little consequences. People pass it off as your f***ing character."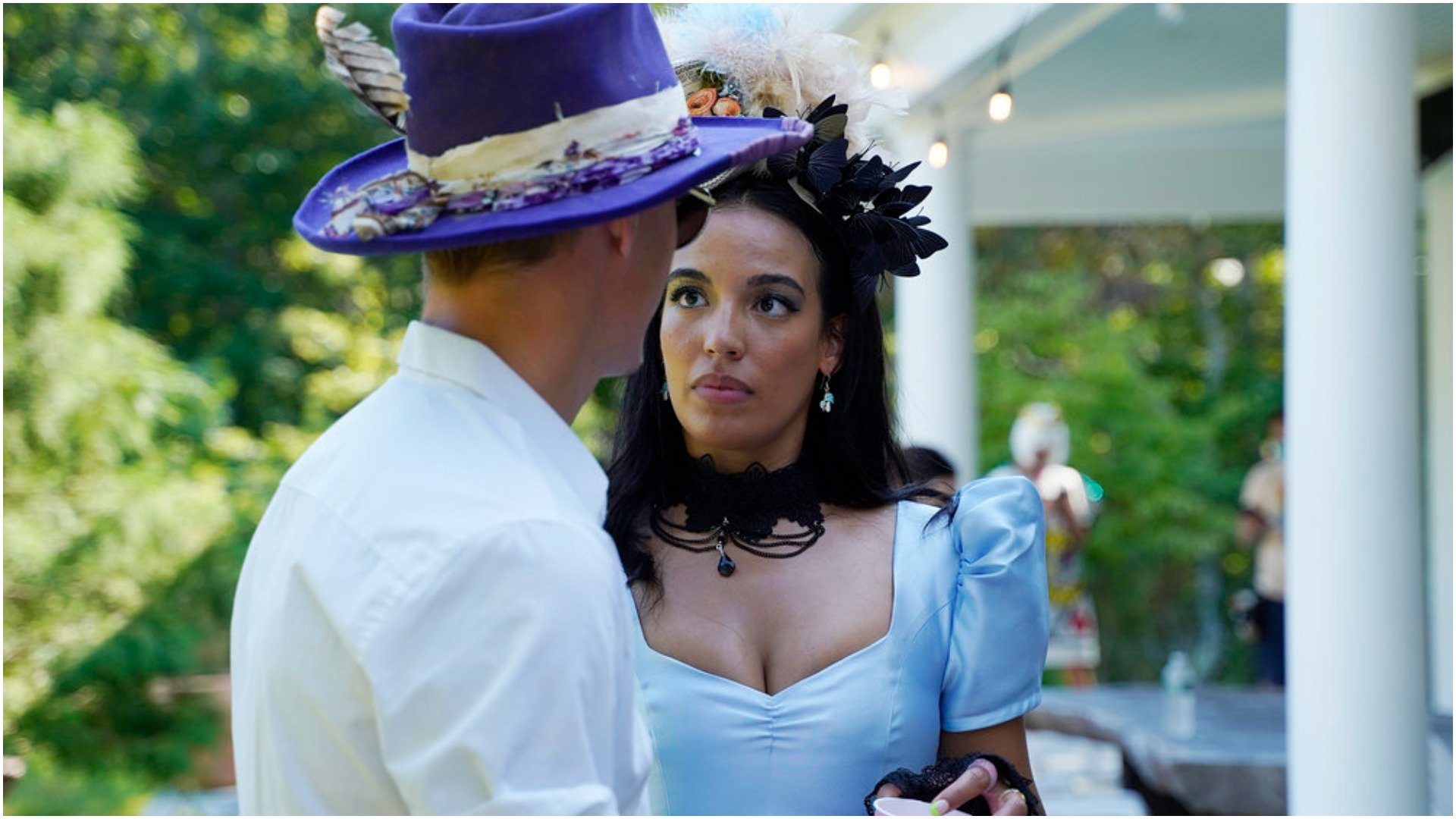 "You have continued to disregard me and disrespect me," she said. "And you know that I was excited for him to come last weekend and regardless of whether or not it was your birthday or not, I think it's absolutely asinine and crazy that you would think that, like, I would be OK with him sleeping in your bed."
Adding, "And then the other disregard is you guys kissing and making out. I think it's so actually, like, so f***ing funny that you have to isolate your victims in order to be affectionate with them."
That comment got Olivera's blood boiling and then she and Miller begin to argue.
Ciara Miller doesn't truly remember what happened with Danielle
The argument led to the infamous wine glass throwing scene, which Miller said she doesn't truly remember. "It happened so fast. Seeing the slow-mo of it. It was like very … it was bad," Miller told Showbiz Cheat Sheet. And, "It wasn't great. But I don't even remember it being like a two-motion thing. It just felt like it was all at once. And it's just like, you know, screw you. And then I was seeing red. It was a dinner that I went into very hot. And then continued to get pissed off throughout it."
Miller said even though she wasn't fighting with Olivera, they still had some tension. "I think there was like some underlying tension," Miller said. "I mean we're both Capricorns. And I feel like we definitely hold on to things, especially when we feel like we've been wronged. So I really don't have any beef towards Danielle, currently."
She added, "I can't speak about how she feels about me, but I definitely think there needs to be more conversation, you know, in order to sort everything out, and I don't think we had the opportunity to do that. Or we just haven't taken advantage of an opportunity. But I really don't have any ill feelings towards her at all."
Andrea Denver was pretty disappointed the 'Summer House' friends fought
Meanwhile, Denver was in his feelings at the end of the table. He was homesick and lonely, sitting at the table in tears as the women fought. "I was like, 'Let's talk about love.' We're drinking wine, eating good food, I'm Italian, I love love, I wanna hear everybody's idea about love," he told E! News.
"I got really emotional during that dinner and I started crying. I had a lot of going on in my head so I ran outside. Luke [Gulbranson] came after me to support me and to comfort me and to see what was happening. So we both were outside when that fight went on."
"I just didn't expect the situation to escalate like that the week after," Denver added. "It's not a good thing to look at it. I think sometimes you get carried away from emotion so unfortunately, some things happened. But at the same time it's something that I would avoid and hope that it's never gonna happen again."
Summer House is on Monday at 9 pm ET on Bravo.