'Summer House': Lindsay Hubbard Reveals Stephen Traversie Is 'Blocked' Adding, There Is 'Legal Stuff' Involved
Lindsay Hubbard from Summer House revealed that her breakup with Stephen Traversie is far messier than viewers may know.
She shared that not only is she no longer in touch with Traversie, she's blocked him adding that more went on between than the two that fans don't realize. "I have him blocked," she said on Watch What Happens Live with Andy Cohen After Show. But when host Andy Cohen asked co-guest Kyle Cooke about his friendship with Traversie, Cooke shared he got in trouble with Hubbard when he met up with Traversie.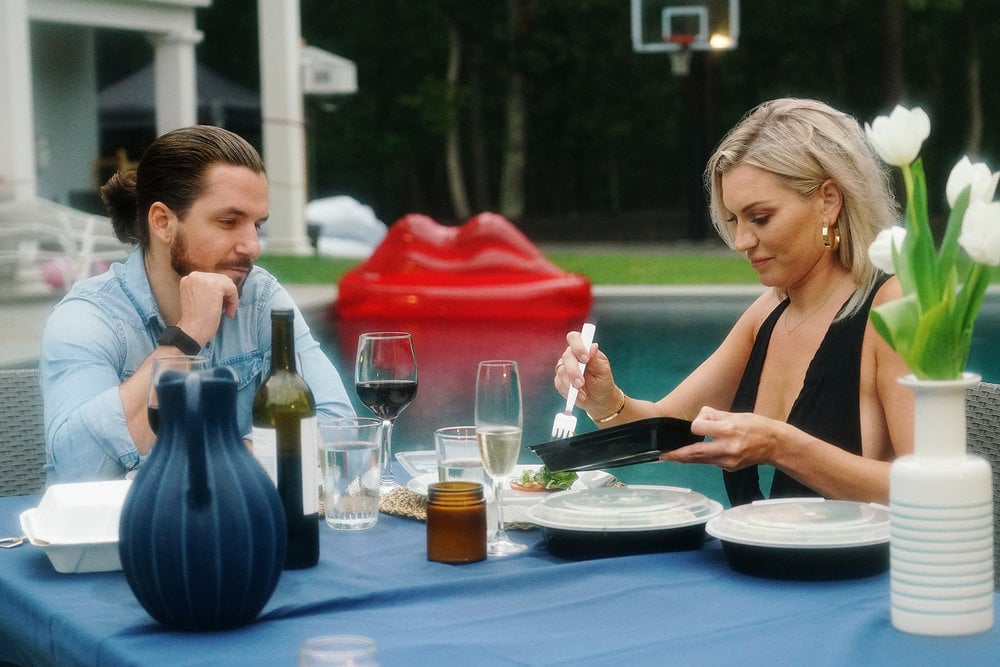 'There's legal stuff' Lindsay Hubbard hints
Cooke was pretty invested in a friendship with Traversie. But that friendship is seemingly on hold due to Hubbard and Traversie's breakup. "I had him over to my apartment a couple of months ago," he recalled. "And Lindsay promptly let me know that was not cool."
Cooke and Hubbard laughed at the comment but Cohen wondered if Cooke was no longer allowed to be friends with Traversie. "A lot went on that is not on TV," Hubbard hinted. "And there's legal stuff and emotional stuff that I don't think any woman should go through."
"So I look to my brother to back me up on that," she continued. Cooke added that the situation is "messy." Sharing, "It was my bad." Most of the cast still follows Traversie on Instagram with the exception of Hubbard and her best friend Danielle Olivera.
Something new transpired over the past few months?
Hubbard spoke differently about the breakup in Feb. She even thought they could possibly be friends. "We can be friends and I'm sure that we will run into him. But I feel like I'm probably on a moving forward path at the moment," she told Daryn Carp on People TV Reality Check.
She also said she was single at the time, but shared she's got a new man in her life during WWHL After Show. Fans asked her about a sandwich recently posted on her Instagram. "I can't answer who made me a sandwich posted to my Instagram," she said on the After Show. "It's a lover. And he makes breakfast, lunch, and dinner."
But she wished Traversie well during her chat with Carp in Feb. "He's a great guy," she said about him. "Obviously, COVID brings a lot to the forefront in a lot of relationships, ours is no exception to that. I hope he finds happiness and lives his best life because I certainly plan to do the same."
"You are forced to facilitate things in a quicker manner to understand your relationship and who that person is faster than you might have done before Covid when there are other distractions around," she added. "I'm just happy that there were no serious attachments such as marriage or babies."