'Summer House': Lindsay Hubbard Reveals Why Season 5 Will Be So Insane, 'There's No Escaping Each Other'
If the Summer House Season 5 premiere looked a little tense, buckle up Lindsay Hubbard says. The original cast member confirmed this season will be the wildest to date.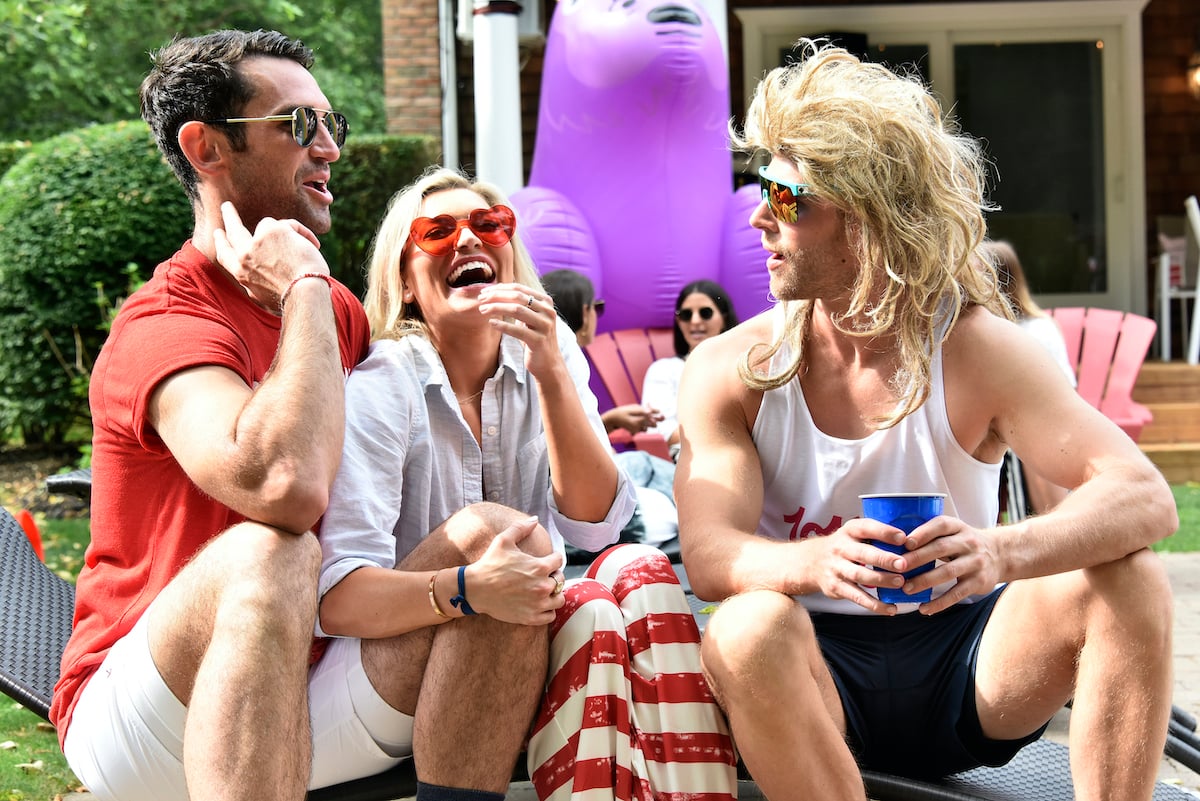 The obvious reason why this season will be unique is that producers had to change the original approach. The pandemic forced the cast to live and work together, instead of commuting back to the city during the week. Hubbard says living and working together paved the way for more tension and a crazier season.
Lindsay Hubbard says there's no escape from the arguments
Hubbard said the pandemic-driving conditions made for a season where there was no escape.
"In the past, we would be able to go back to the city and gather our thoughts and emotions and then have those tough conversations a couple of days later," she told Cosmpolitan. "It did make it a little bit more interesting that you're just there—there's no escaping each other if you have any arguments or tension with somebody."
RELATED: 'Summer House': Hannah Berner and Luke Gulbranson's Relationship 'Fizzled Out,' He Says
She added that the layout ultimately provided for the group to make up quicker too. "But what I've always loved about our group of friends is that we try to work through our challenges with each other quicker than normal."
Hubbard admits she often forgets the cameras were rolling. "Yeah, at this point I'm probably more comfortable with the camera in my face," she said. "Like, it's like weird for me when there's not a camera man following me around. Yeah. You know, we're a very, very lucky cast. We've had a lot of our same crew members join us for every season of Summer House, and you get to know them throughout the years." 
What is Lindsay Hubbard most nervous about this season?
Hubbard said she is also a little nervous to watch how "liberal and free with being intimate' with (former) boyfriend Stephen Traversie. "Although it's very healthy to have sex with your boyfriend, it's also a different environment when there's a camera on you at all times," she remarked.
"The last couple of years, I tell my dad what not to watch," Hubbard continued. "I had to tell him not to watch parts of last season because of all the conversation around me and Carl. It's like, 'Okay, you can watch this week.' He kind of understands now when I'm like, 'Just don't…'"
RELATED: 'Summer House': Danielle Olivera Says Lindsay Hubbard Never Tried to Hook Her Up With Luke Gulbranson: 'That Was All Me'
Hubbard reflected on the season, searching for one word to sum it up. "There's so much that happened that it's just wild," she said. "I mean, it was…different. I'm excited to watch it. I'm excited to see the different conversations and life events happening to other people that you're not necessarily privy to during filming. So yeah, I mean, I think it's gonna be eye-opening. Personal. You can't even pick just one, because everyone went through such a very different summer in their own way. But for me, I would say 'personal.'"
Summer House is on Thursday at 9/8c on Bravo.