'Summer House': Lindsay Hubbard Shares Why She Feared The Fight Would Leave the House
Lindsay Hubbard offered some behind-the-scenes insight into the epic Summer House fight, which is on the precipice of erupting during an upcoming episode.
The all-cast brawl occurs at the front door of the Hamptons home, which Hubbard knew would be highly problematic. Cameras capture nearly every cast member trying to restrain the men in the house from physically attacking each other. Meanwhile, Hubbard worried if the fight left the house, it could have been much worse.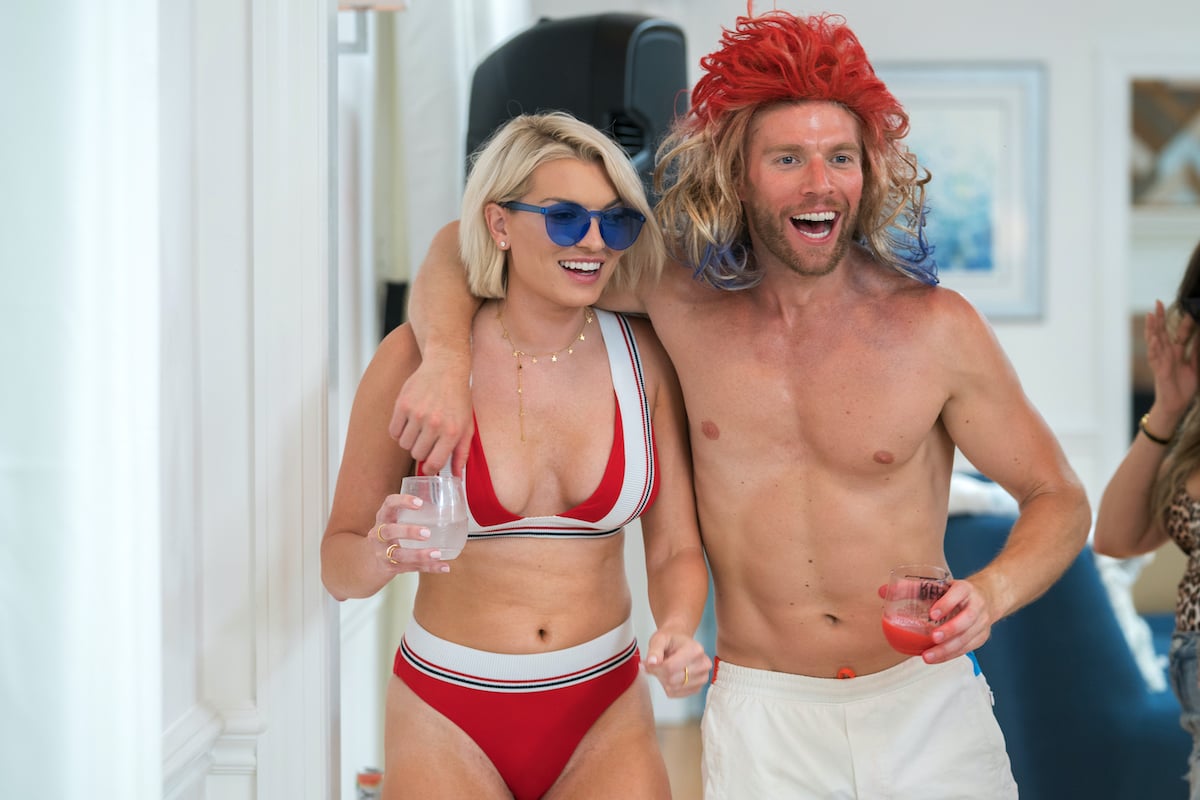 Lindsay Hubbard tried to keep the fight in a contained space
Luke Gulbranson, Carl Radke, and Kyle Cooke get into an altercation over Gulranson's unwillingness to admit he'd been leading on some of the women in the house. Gulbranson is seen leaving the house, but then changing his mind as he grew angrier and angrier. Producers calmly try to convince Gulbranson to drop getting into a fight. But he's revved and charges back into the house, producers in tow.
Hubbard recalled that while the fight was between the men, everyone else got involved in order to try to maintain some sense of order. "I, like, body-slammed Kyle against the front door of our house," she told ET.
She added, "I was just like, no, no, no, no, no! I don't know what's happening, but if it makes it out to the driveway, that's when there's more space and more room, and less opportunity to contain and control the situation."
"So, you know, we all just sort of launched at the guys to hold them back and I just happened to body-slam Kyle, and spider-monkey him and use my feet as leverage on the door and hold him from getting out the door. I can't wait to see that footage alone, because I somehow became like a WWE champion," she added.
Carl Radke explains why the conversation with Luke Gulbranson got so heated
Radke recently explained why the argument reached a fever pitch.
"The way I'll tease it is this," Radke said on Bravo's The Daily Dish podcast. "We're in a house where you can't sneak anything by anybody. You know, being open and honest is just the best way of action."
"I think Luke coming into the summer, having some baggage a little bit, so to speak, I think me and Kyle, we want Luke to have a good summer," Radke continued. "We wanted him to get through some of the nonsense with the girls. And not that I'm dismissing the girls' feelings or anything. For me and Kyle, we've spent four summers of having to own things, be responsible for our actions."
"Take accountability for how we've made people feel," Radke added. "Accepting and acknowledging people's feelings. And some of those things, I think we didn't see Luke doing." 
Summer House is on Thursday at 9/8c on Bravo.