'Summer House': Lindsay Hubbard Still Hasn't Talked to Austen Kroll About 'WWHL' Fallout
Linsday Hubbard from Summer House still hasn't spoken to Austen Kroll from Southern Charm about the Watch What Happens Live shade he threw her way. But she said they will eventually talk because they have both moved on.
Hubbard recently shared that she is in a relationship with Carl Radke. Whatever romantic feelings she had about Kroll from last winter have all but vanished. But they were friends before they hooked up. So Kroll's comments about choosing Ciara Miller over Hubbard on WWHL, while she sat in the audience, were humiliating. She blocked Kroll and was especially frustrated when he said she tried to make the day about herself.
Lindsay Hubbard and Austen Kroll haven't spoken about 'WWHL' – but they will
Hubbard said she was in Charleston, SC recently and saw Kroll, but they didn't really talk. "You know, we still haven't really had a chance to fully dedicate time to talking through our feelings with each other," she said on the Behind the Velvet Rope with David Yontef podcast.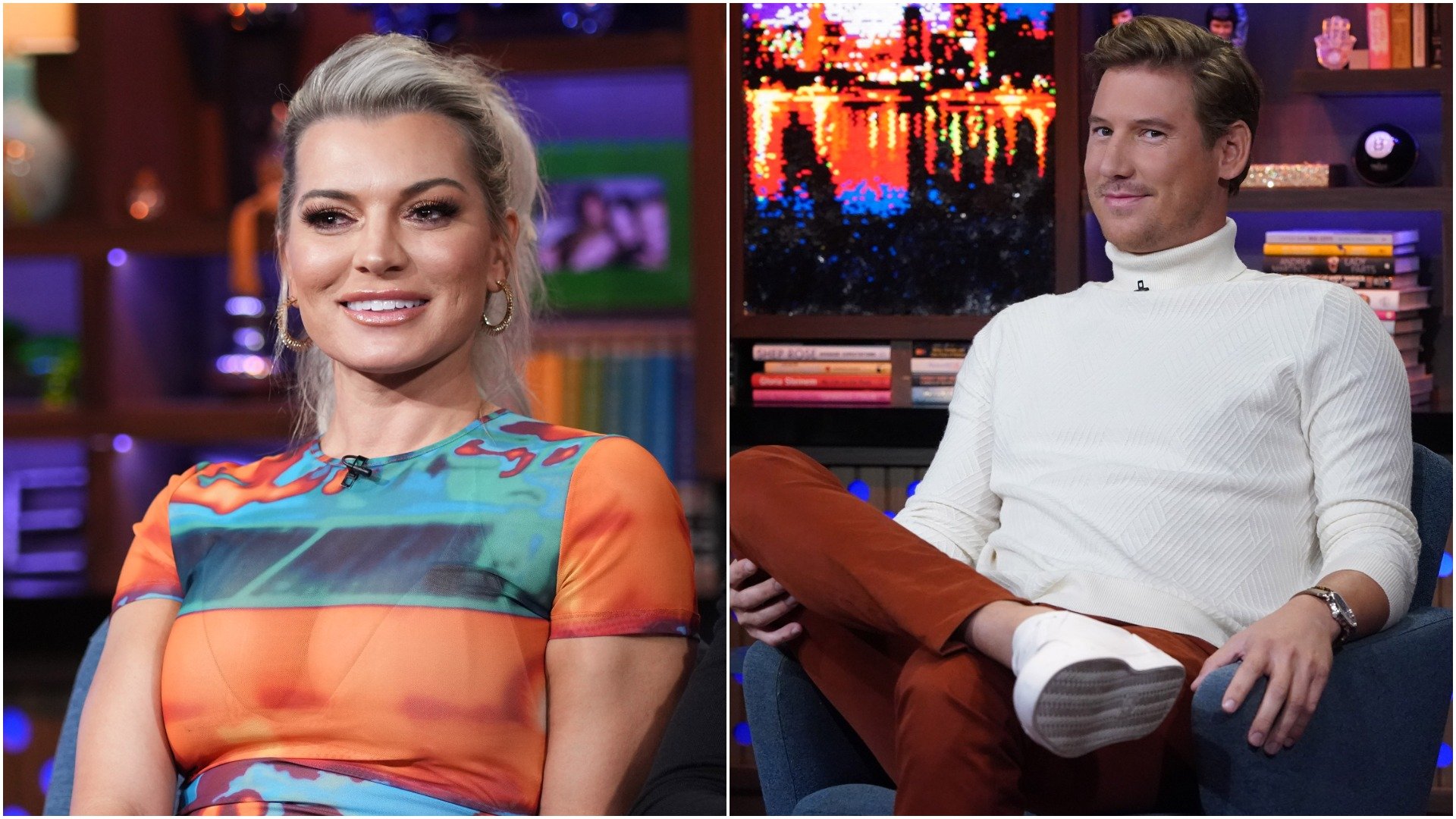 "I did go to Charleston I want to say about a month ago with the Loverboy team," she remarked. "Actually, no, it was like less than a month ago. It was the week before Christmas. I did see him. But we were in a very big group setting. [And] the Southern Charm crew was also filming and they were filming their finale and end of their season. So, you know, I didn't want to interrupt that."
"I also had my priorities with the Loverboy gang," she added. "So, you know, we didn't really have a chance to talk. But I'm sure that we will eventually when the timing is right and we can slow down enough to like focus on that kind of conversation and then go from there. But I'm not really worried. I'm sure it'll come."
Lindsay Hubbard has moved on and into Carl Radke's arms
Hubbard said the romantic feelings she had for Kroll last year are gone. "Well, I mean all I had to say about it back then, and I think a lot of time and space. Like you heal and you move on and I've moved on," she said. "And I think so as he. And you know, the only thing that's really left to do is just like have that conversation about it and that'll happen when it happens."
Meanwhile, she said she's very happily dating Radke. "I mean, it's a great thing," she said about the relationship. "There's nothing better in life than to develop such an incredible foundation of friendship. And then, you know, seemingly and successfully transitioned that into a new dynamic. That includes romance. I mean, that is like kind of the ultimate goal when you're looking for a partner. So yes, it's a good thing. And we're both excited and we're both really happy."
But 'Summer House' viewers are in for a 'messy' season
And while Hubbard said the relationship with Kroll is in the past, Summer House viewers will still see how it plays out this season. "I mean, you'll see there's a lot of things that are intertwined and become intertwined between Winter House and Summer House," Hubbard said.
"There was a lot of unfinished business from Vermont that, you know, kind of bled over into the summer when we were all back together again," she added. "And as far as you know, any of that involving Austen, Austen, and I, again, we've been friends and we've always had a very close relationship and maybe not as much in Vermont, but we got back to having that close friendship after Vermont and before the summer."
"So he came out for my birthday. And you know, of course, when feelings are involved, you know, in any which direction for people, you know, things are bound to get a little messy," Hubbard teased.