'Summer House': Luke Gulbranson Breaks Down – 'I'm F**ked Up'
During a heartbreaking moment, Luke Gulbranson from Summer House breaks down after returning to the house.
He looks worn and beaten after an emotional discussion with both Kyle Cooke and Carl Radke. The physical fight from the previous night clearly took its toll not only on Gulbranson but Radke and Cooke who were both emotional over how intense it became. But finally, Gulbranson opens up to his friends about where his anger stemmed from, leaving many cast members just wanting to give him a hug.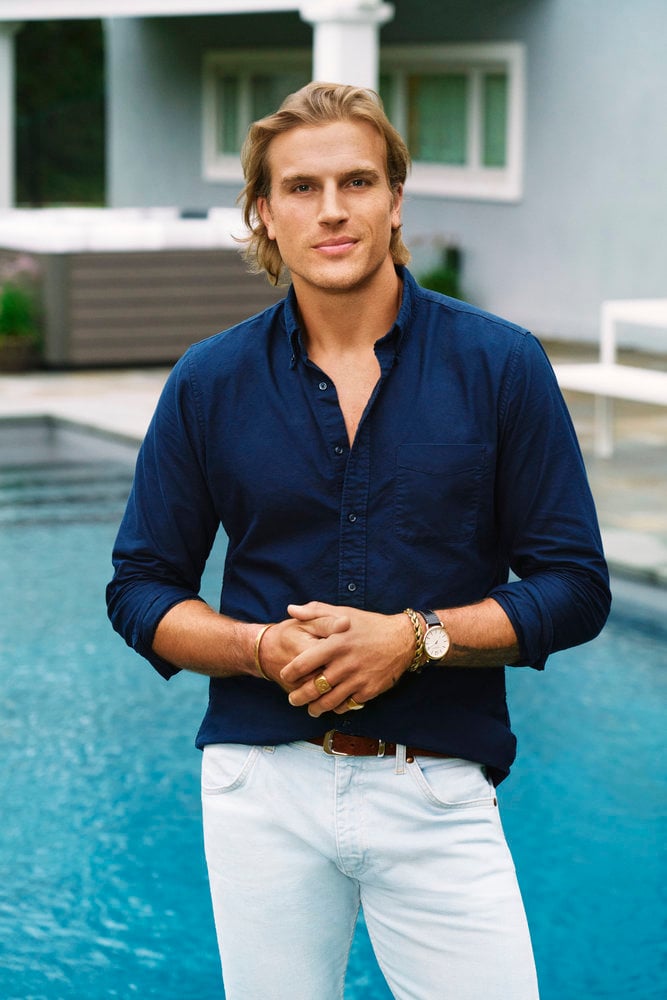 Luke Gulbranson breaks down at dinner
Gulbranson joined the rest of the cast for dinner but he looks sullen and despondent. Finally, the cast asks Gulbranson how he is doing.
"I was, I was crying," he admits. "I'm a bit of an emotional mess, I'm sorry. You know, I wanna apologize to everybody. I feel horrible about what happened the other night."
Gulbranson had to stop speaking so he could catch his breath as he was clearly trying to hold back the tears. "Something I've battled my whole life. I'm 36 and we all have problems, I didn't have an easy life, OK? And yelling is something that was ingrained in me. Anger is ingrained in me," he discloses.
Luke Gulbranson shares why he hit his boiling point
Gulbranson says anger and yelling was something he became used to seeing at home. Plus, recently being at home reminded him of the disfunction he witnessed through the years.
"To this day, I still deal with it, with my family," he continues. "As I've grown older, I've battled not being my parents. The way that they treat each other, talk to each other is not normal. What's normal for me is not normal for you. To this day, I still deal with them yelling at each other. I don't want to be them, and I don't want to treat people like that. It kills me."
"I don't have the answers," he adds. "When I have seven people talking to me, I hit a boiling point. Was that the right thing to do? Absolutely not. I'm ashamed of myself. I hurt people, I scared people." He continues, "I don't want to hurt you. I don't want to scare you. That sh*t hurts, dude. Like, I have battles. we all do but like, one of my battles is, is that that's in me, and I try so hard to not be that person. I'm f**ked up."
The friends support Luke Gulbranson – most of them at least
Paige DeSorbo is the first person to respond. "You're not f**ked up," she told him. The rest of the friends chime in telling him he's going to be OK. Meanwhile, Hannah Berner remains silent.
"I want you to grow and I want you to feel like you got someone in me as a friend," Radke told Gulbranson. "I know we're not perfect. And I love you, man. I just want you to learn." A good amount of the fight stemmed from Radke and Cooke being frustrated that Gulbranson wasn't being held accountable for his actions. Especially when it came to women because they both have been in his position in the past.
"I feel horrible about all this stuff and I want you guys to understand that I'm sorry that came out the way it did," Gulbranson says.
Summer House is on Thursday at 9/8c on Bravo.