'Summer House': Luke Gulbranson Congratulates Hannah Berner on Her Engagement, 'Good for Her'
Hannah Berner from Summer House announced she is engaged to boyfriend Des Bishop and Luke Gulbranson sends his congratulations.
Showbiz Cheat Sheet reached out to Gulbranson for a comment and he replied, "Good for her" about Berner's engagement. And while viewers are just now seeing Berner and Gulbranson's fallout from last summer, he only wants the best for her even though they don't seem to still be close friends – or even speaking at this point.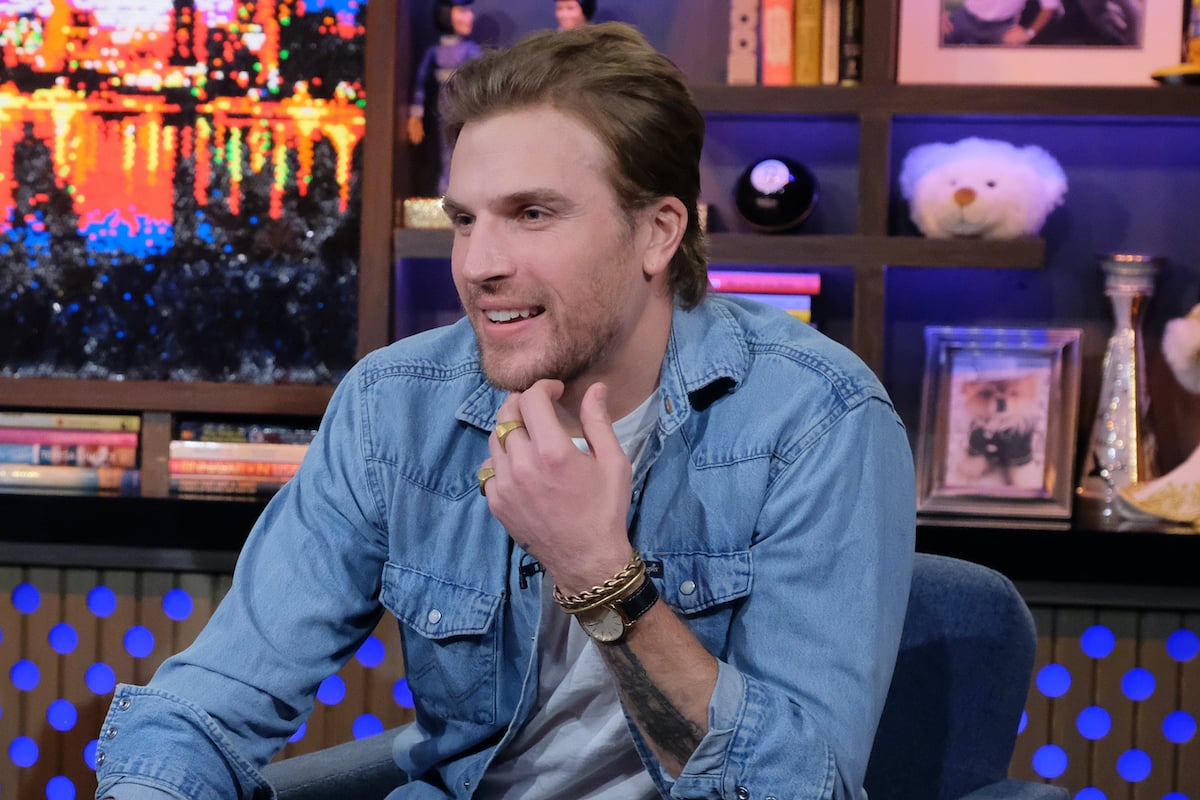 Luke Gulbranson knew Hannah Berner was dating Des Bishop last summer
Gulbranson was under the impression he and Berner were close friends but were not dating. Berner asserted that he sent her mixed signals, calling her daily and wanting her to meet his family. He said the heat they experienced the previous summer "fizzled out" and he thought they cleared the air before they returned for another season.
"We became really good friends and we drew a line in the sand and had a conversation about it," Gulbranson told Showbiz Cheat Sheet in Feb. "It was very clear to me she was dating other people and living her life. And that was it." Indeed, Berner was already seeing Bishop which was why Gulbranson said he was confused there was a confrontation.
"Like I said, I was under the impression we were friends," he remarked. "And I've been very open and honest with her," he added. "She had a boyfriend going into the summer. So you just have to wait and see and watch things unfold throughout the season. But, yeah I think the audience will know and I definitely think it's going to be entertaining."
Are Luke Gulbranson and Hannah Berner still speaking?
Gulbranson wouldn't share if he and Berner still spoke. But she no longer follows him on Instagram, even though Gulbranson is still follows her. "I think when it comes down to it, you're going to have to watch the season, and then everybody can determine to themselves if we're friends or not," he said.
Berner still appeared to be in a good place with Gulbranson in Nov 2020. "Oh, I have zero regrets hooking up with Luke," she said during an episode of Bravo's Chat Room, Bravo's The Daily Dish reports. "That man was put on this earth as a sexual object for women to enjoy." 
She added, "My relationship with him now is good. Because we really respect each other and we never kind of committed to that relationship where you don't turn back from that." 
Berner recently gushed about Bishop on Katie Maloney Schwartz's Dear Media's You're Gonna Love Me podcast. "Oh my God. I'm very in love right now," she said. "So I'm jaded." Adding, "I want to find someone who makes me laugh and I always want to find a guy who I can make laugh, but realistically, like intimacy is when two people laugh at the same time."